Contraband Week in GTA Online
Double Cash on Gunrunning Sell Missions, Faster Research Plus Big Discounts on Bunkers, Vehicles And More
Gunrunning & Target Assault Bonuses
Subterranean entrepreneurs are set to profit this week with Bunker-manufactured contraband netting Double GTA$ & RP via Gunrunning Sell Missions through April 16th. And like any good boss, you want to get the most out of your staff - so fire up the Disruption Logistics website on the Bunker Laptop and assign your team to Research, which is running 50% faster to unlock choice upgrades for the same period.
Extended through April 16th, drivers and dead-eyes alike can still earn Double GTA$ & RP in Target Assault Races - a new mode released just last week that tests duos' racing speed and shooting precision in equal measure.
Vehicle & Bunker Discounts
Warstock Cache & Carry
Warstock Cache & Carry is offering up a barrage of discounts this week, from the nimble Dune FAV to the hulking war machine known as the Mobile Operations Center. From there, you can take advantage of discounted MOC Cabs, Bays and the Mk II Weapon Upgrade (available via the MOC or Avenger Weapon Workshop), along with a slew of other savings:
Mobile Operations Center Cabs – 30% off
Mobile Operations Center Bays – 30% off
Mk II Weapon Upgrade – 25% off
Vom-Feuer Anti-Aircraft Trailer – 25% off (Buy it Now & Trade Prices)
HVY APC – 25% off (Buy it Now & Trade Prices)
BF Dune FAV – 25% off (Buy it Now & Trade Prices)
Declasse Weaponized Tampa – 25% off (Buy it Now & Trade Prices)
HVY Nightshark – 25% off
Bunkers & Upgrades
Yet to establish your underground lair? Take advantage with deep discounts on select Bunkers from Maze Bank Foreclosures, or if you're in the market to spruce up your current digs with a fresh coat of paint or a new Shooting Range, save some serious cash on the following:
Farmhouse Bunker – 50% off
Thomson Scrapyard Bunker – 45% off
Smoke Tree Road Bunker – 40% off
All Bunker Upgrades – 30% off
All Bunker Renovations – 30% off
Legendary Motorsport
Two of Legendary Motorsport's finest autos are also on sale this week - grab 25% off both the Pfister Neon and Overflod Autarch through April 16th.
Premium Race & Time Trial Schedule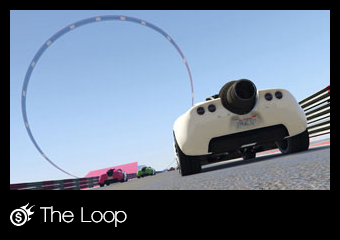 PREMIUM RACE: "THE LOOP" (Locked to Rocket Voltic)
Compete in this week's Premium Race, The Loop, where the top three earn GTA$ and all participants get triple RP regardless of finishing position. Launch Premium Races through the Quick Job App on your in-game phone or via the yellow corona at Legion Square.
TIME TRIAL: "GREAT OCEAN HIGHWAY"
Check out this week's Time Trial, Great Ocean Highway. Set a waypoint to the marker on your in-game map and enter via the purple corona. Beat par time and you'll be duly rewarded with GTA$ & RP.
Coming Next Week
Get ready to take on The Vespucci Job – a brand new mode where you're either on the run in the diminutive vintage export the Weeny Issi Classic (coming to your local Southern San Andreas Super Autos dealership) or you're in hot pursuit in an LSPD squad car trying to put an end to the madcap caper. Also, be on the lookout for new arrivals from Legendary Motorsport and Elitás Travel in the form of the mighty Vapid Flash GT Sports car and the Sea Sparrow Chopper. Much more details to come when it all drops next week Tuesday April 17.
Sign in
To gain access to the Social Club you will need to sign in with a valid Social Club account.