First Impressions of The Doomsday Heist: "That Significant, Story-Driven Expansion We Were Waiting For"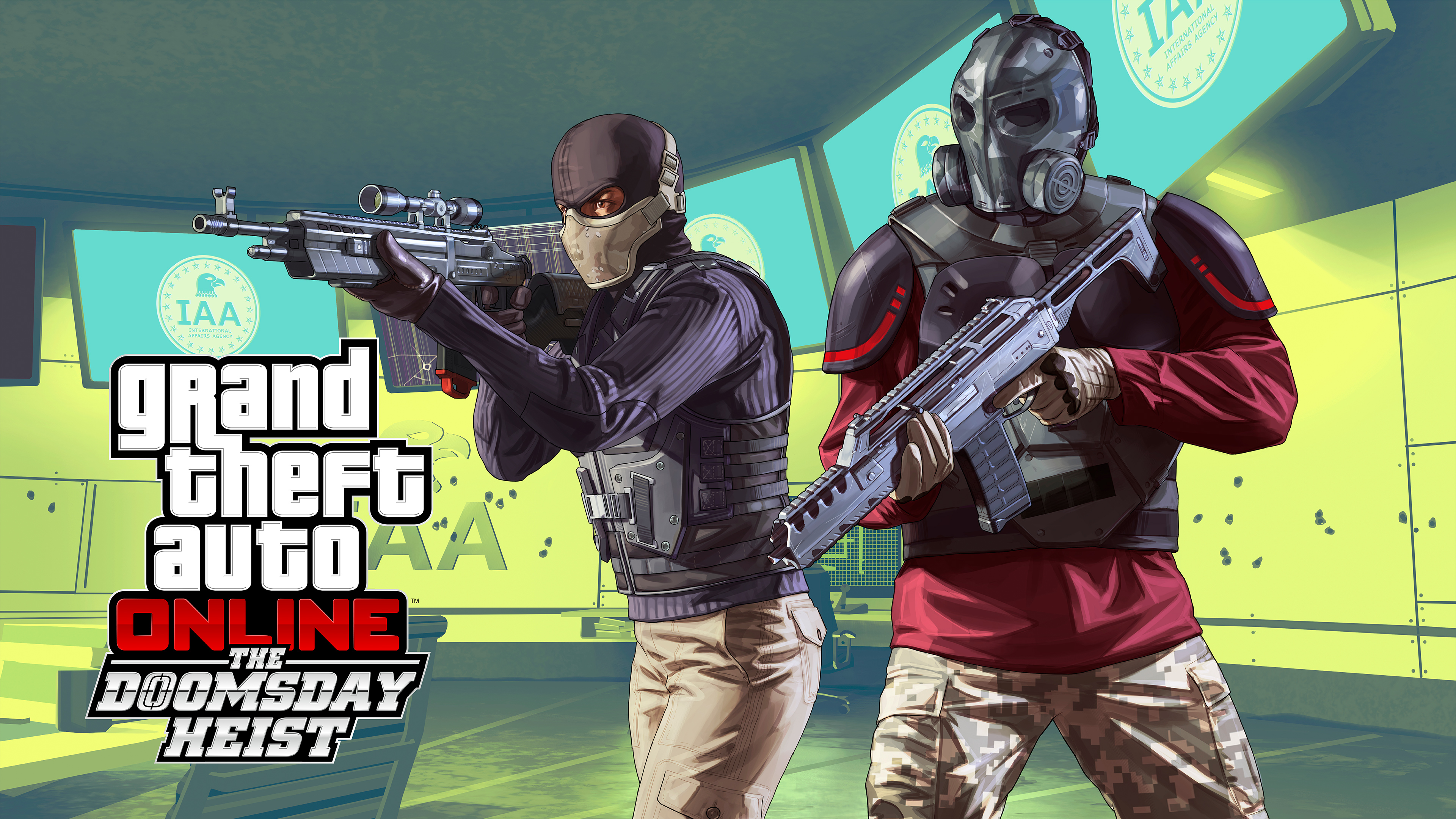 Now available to play, The Doomsday Heist offers up exciting new Heist missions, a ton of new vehicles and gear, and a three-act story inside the biggest GTA Online update yet. Check out a sample of the first impressions:
IGN are calling The Doomsday Heist "that significant, story-driven expansion we were waiting for…" "It has an epic and eccentric new storyline, featuring new characters, locations, vehicles – there's even a whole new radio station."
"We played the first act of three to completion, which took roughly four hours. So to finish The Doomsday Heist in its entirety we could be looking around 12 hours – a runtime that gives most single-player games a run for their money. The Doomsday Heist may well prove to be the most significant expansion to GTA Online."
IGN were also quick to pick up how The Doomsday Heist uses the detail of Los Santos and Blaine County to deliver a wide array of epic new missions inside an the over-the-top story: 
"…it's arguably the most realistic representation of the real world you can find in a video game. GTA moves quickly beyond reality; it uses that fidelity as a launch-pad for something always much wilder and more eccentric. One of the very best moments comes when you find yourself in a Deluxo…it's just one of those amazing, absurd moments that GTA excels at creating."
 
GamesRadar called The Doomsday Heist, "the culmination of everything you loved about the original heists in GTA: Online…The Doomsday Heist has a much greater sense of scale compared to previous heists too, as it incorporates several other aspects and systems from GTA: Online's rich history to make this feel like a celebration of the community's four year legacy."
 
Germany's Gameswelt labeled The Doomsday Heist "a stroke of Rockstar-typical genius" that '"dwarfs all other Heist content in terms of scale"
"The Doomsday Heist is the pinnacle of everything we have seen and experienced in the online mode as well as in the Grand Theft Auto V single player game, and delivers new vehicles, activities, locations and the most crazy situations. All of this at the superb price of 0€, as with all previous GTA Online updates it comes out completely free of charge," said IGN Spain.
 
Italy's Everyeye proclaimed, "The Doomsday Heist is the epitome of truly colossal post-launch support, proof that Grand Theft Auto Online still has enormous potential, and at the same time confirms that Rockstar has managed to leave an indelible mark on the open-world multiplayer genre… 'The Doomsday Heist is full of moments… of pure exaltation, of sincere videogame euphoria, created in a game environment that manages to still be surprising four years after its launch.'
Also, last night Frank Ocean revealed the existence of the surprise new radio station blonded Los Santos 97.8FM, arriving as part of today's release of The Doomsday Heist. Check out some features at Pitchfork, SPIN, The Fader, and Noisey that celebrate the debut of this new station - available to listen to in both GTA Online and GTAV Story Mode.
Stay tuned to the Newswire for even more exciting updates coming to GTA Online.
Sign in
To gain access to the Social Club you will need to sign in with a valid Social Club account.