Rockstar Warehouse Halloween Sale: 30% Off GTAV, RDR GOTY Edition, Select Apparel and More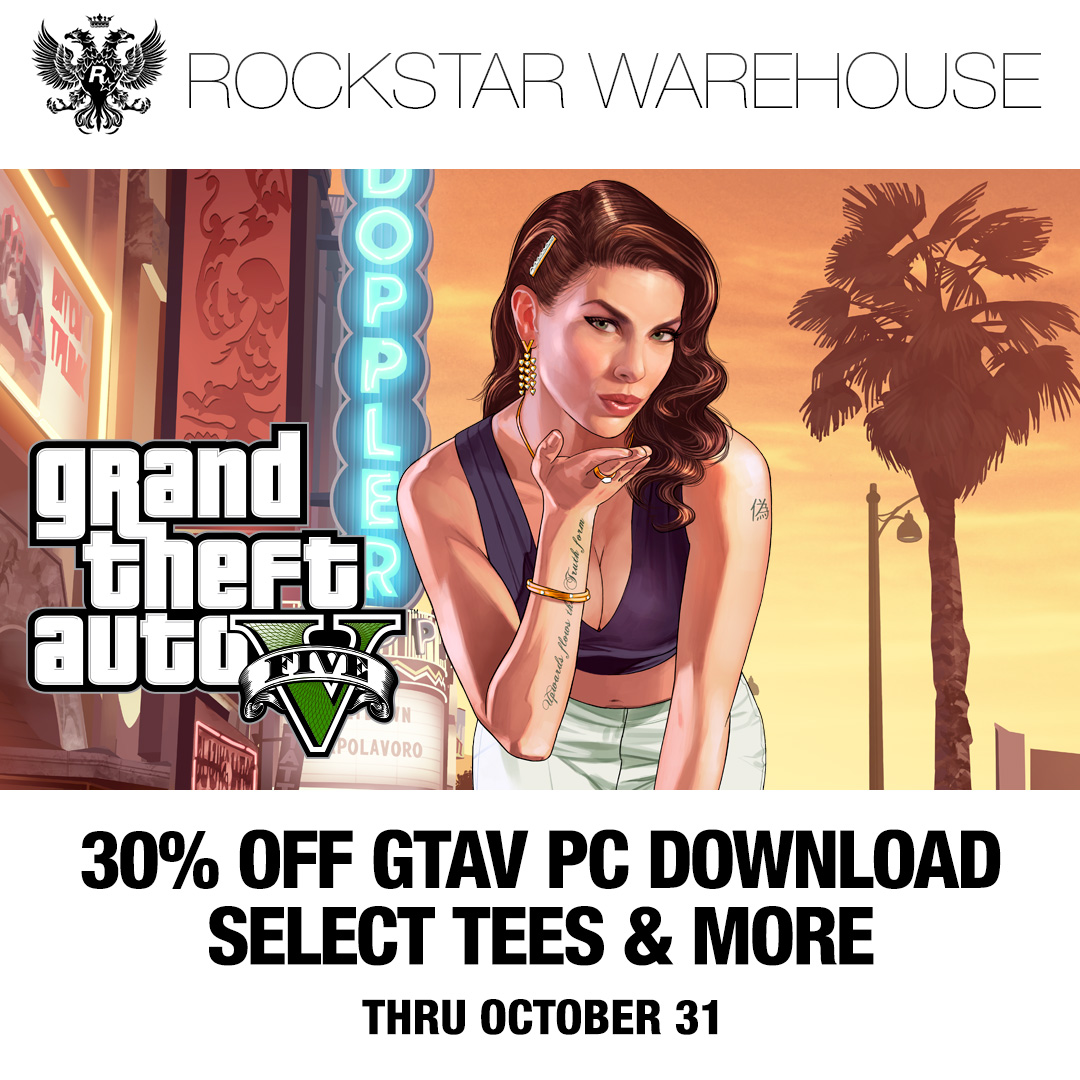 Now through Halloween, take advantage of a few special offers at the Rockstar Warehouse. For starters, get 30% off GTAV on all platforms, including 30% off the PC Download versions that include some extra cash to help you in your latest GTA Online endeavors. Individual PC Shark Cards are also on sale, with 15% off the Megalodon and 10% off the Whale. 
And if you're looking forward to Spring 2018's Red Dead Redemption 2, relive all of John Marston's exploits - including the seasonally-appropriate Undead Nightmare - with 30% off Red Dead Redemption: Game of the Year Edition, which plays on Xbox One with Backward Compatibility.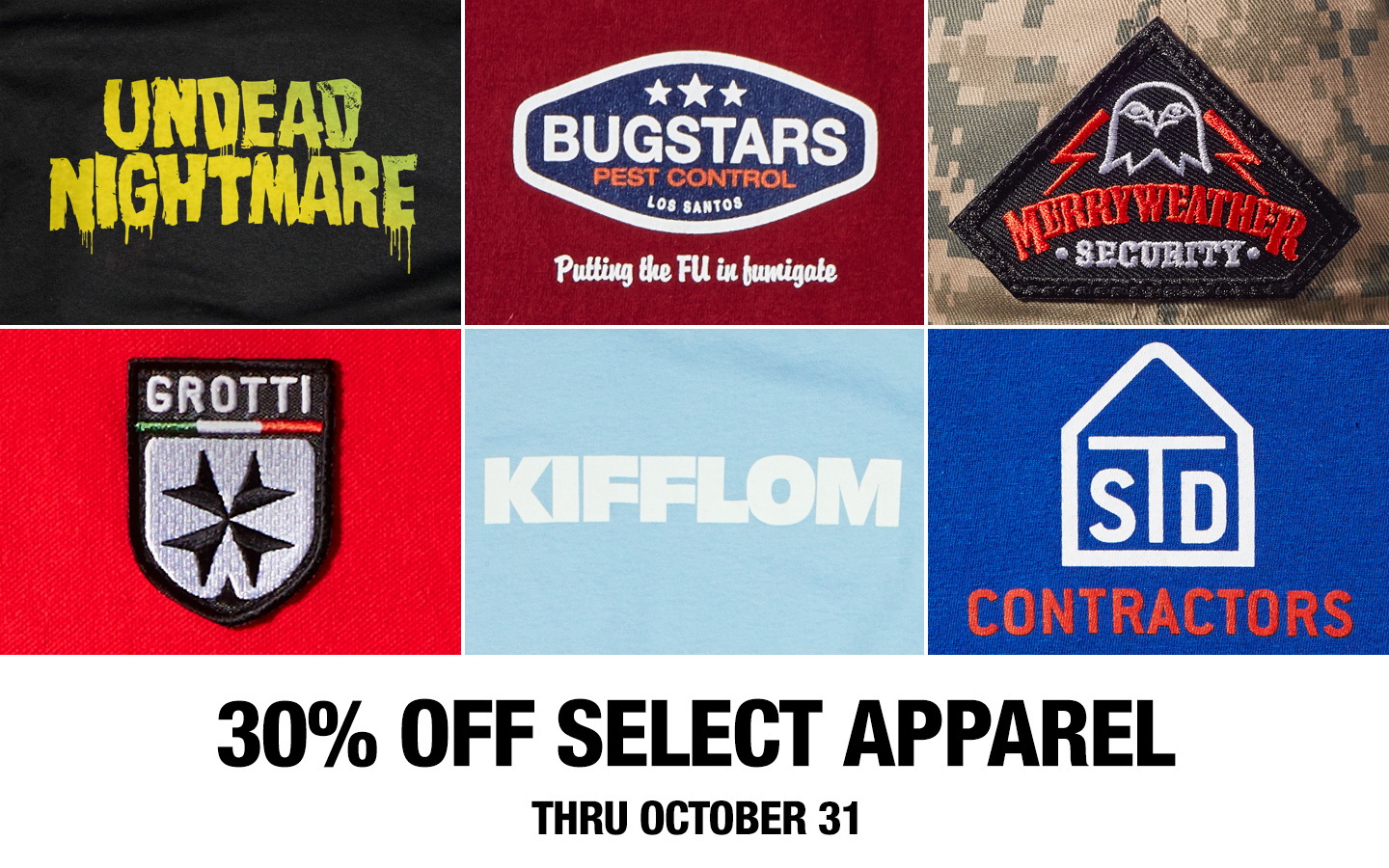 Plus, get 30% off select apparel, including the Undead Nightmare Tee, the I Heart Zombies Tee and these selections from the GTAV Collection:
Bugstars Tee | Black Merryweather Security Tee | White Los Santos Lifeguard Tee | Yellow Los Santos Lifeguard Tee | Kifflom Tee | STD Contractors Tee | Grotti Polo | Merryweather Polo | Merryweather Cap
Offer valid on rockstarwarehouse.com only. Limitations may apply, offer may not be available to all users, and quantities per user may be restricted. Offer not valid in Russia. Offer includes select games, merchandise, and PC Shark Card products. Discount on select PC Shark Cards valid for Megalodon and Whale PC Shark Card products only and will be delivered by email as digital codes upon completing your purchase. Offer does not apply to previous purchases, credits, or gift cards. Discount applied before shipping and taxes are added (if any). Offer valid through Tuesday, October 31st, 2017, 11:55pm EST. EST is local time in New York City, USA. Offer cannot be redeemed for cash. Details of offer are subject to change and may be canceled without notice.
Sign in
To gain access to the Social Club you will need to sign in with a valid Social Club account.