Red Hook Crit Milan No.8: Saturday October 14th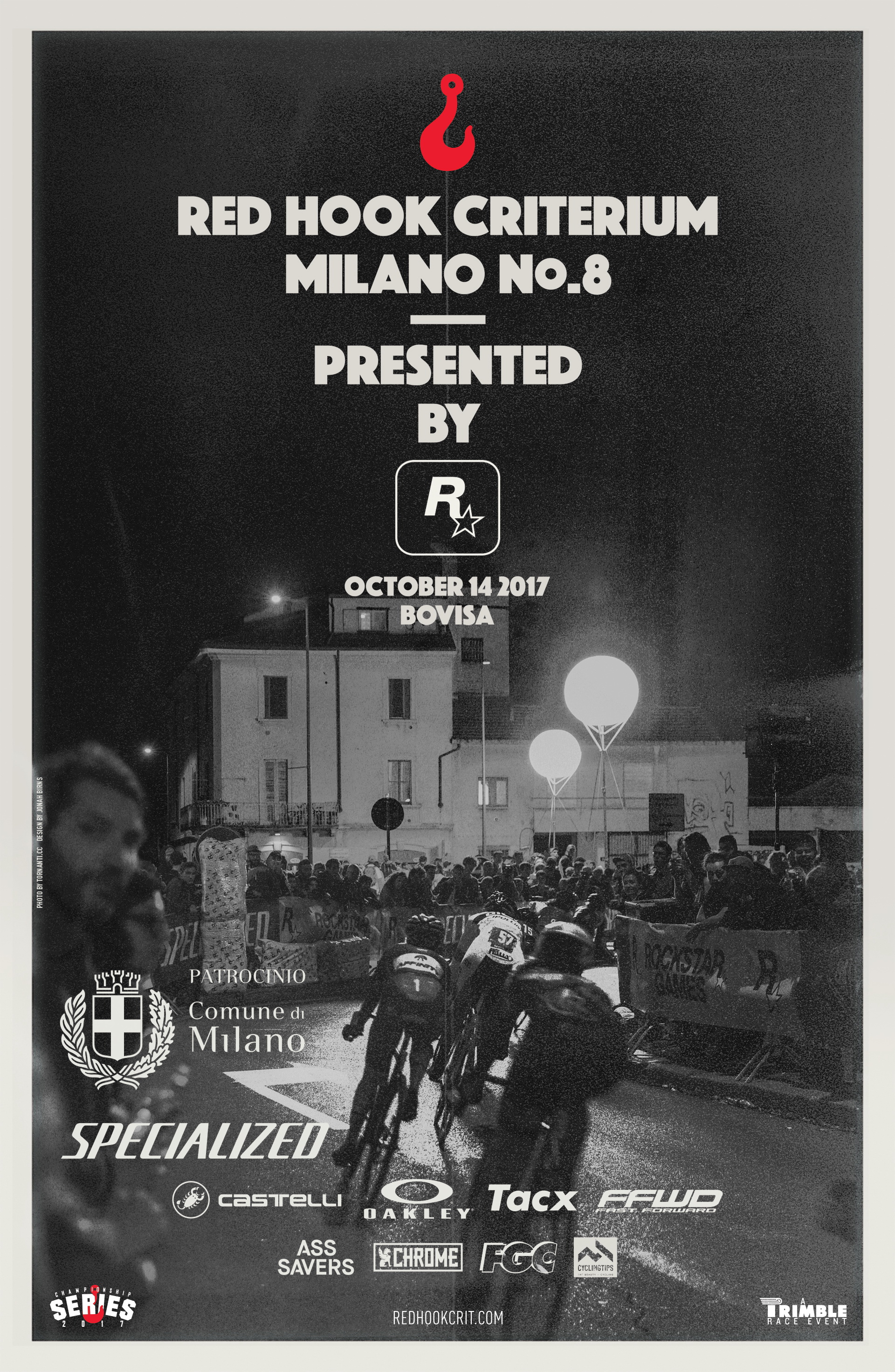 The finale of the exciting and tightly-contested 2017 Red Hook Criterium Championship Series takes place in Milan, Italy this Saturday.
Nearly 400 athletes from 33 countries are descending on the streets of Bovisa to compete in the fast paced, fixed gear racing action. Italian riders lead the men's field with Milan's own Davide Vigano in first place with 84 points followed by fellow countryman Filippo Fortin with 71 points. The top nine riders in the men's field are all mathematically eligible to win the overall championship, which promises intense competition for spectators to enjoy. In the women's field, France's Eleonore Saraiva has the lead by 26 points over Canada's Raphaele Lemieux, while the top five women in the field are all still in the running to take the championship.
For anyone in the area, attendance is completely free. Spectators can enjoy a day packed with racing thanks to this season's new qualifying format, which turned last year's hot-lap qualifying sessions into proper heat races, culminating in a Last Chance Race and Super Pole race before the main events. Attendees can also enjoy a terrific selection of food and beverage trucks, and a truly festival-like atmosphere.
For more details visit redhookcrit.com or check out their official Instagram, Facebook, and Twitter.
Sign in
To gain access to the Social Club you will need to sign in with a valid Social Club account.