Now at Rockstar Warehouse: Camo and Razor Tees Plus 30% Off PC Digital Games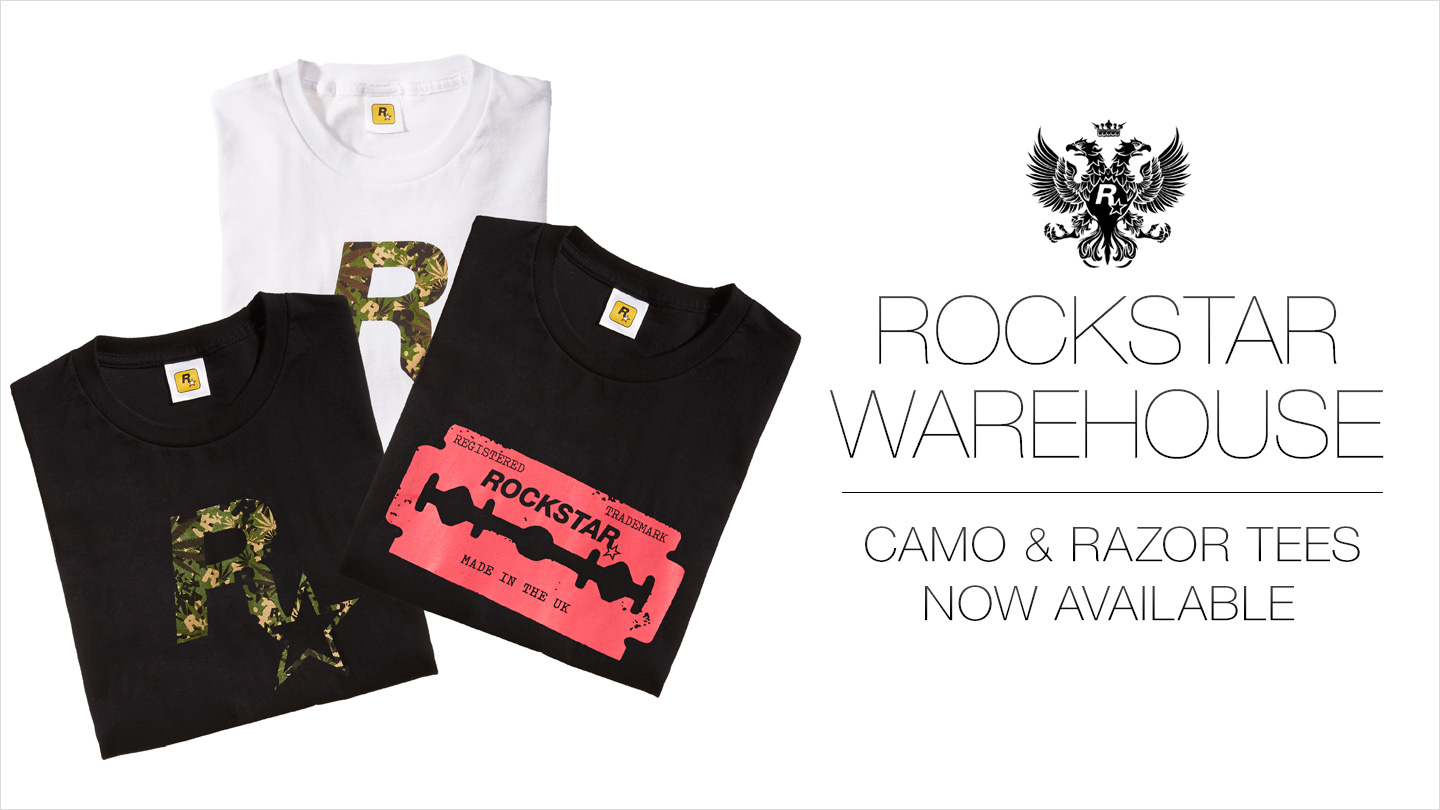 The newest additions to the Rockstar Apparel Collection are the Camo and Razor Tees. The Camo Tee comes in both white and black, with a kind camouflage pattern emblazoned on the front, while the Razor Tee features the 'made in the UK' pink Rockstar razor blade on black. All three tees have a small Rockstar Games logo on the back, just below the neckline.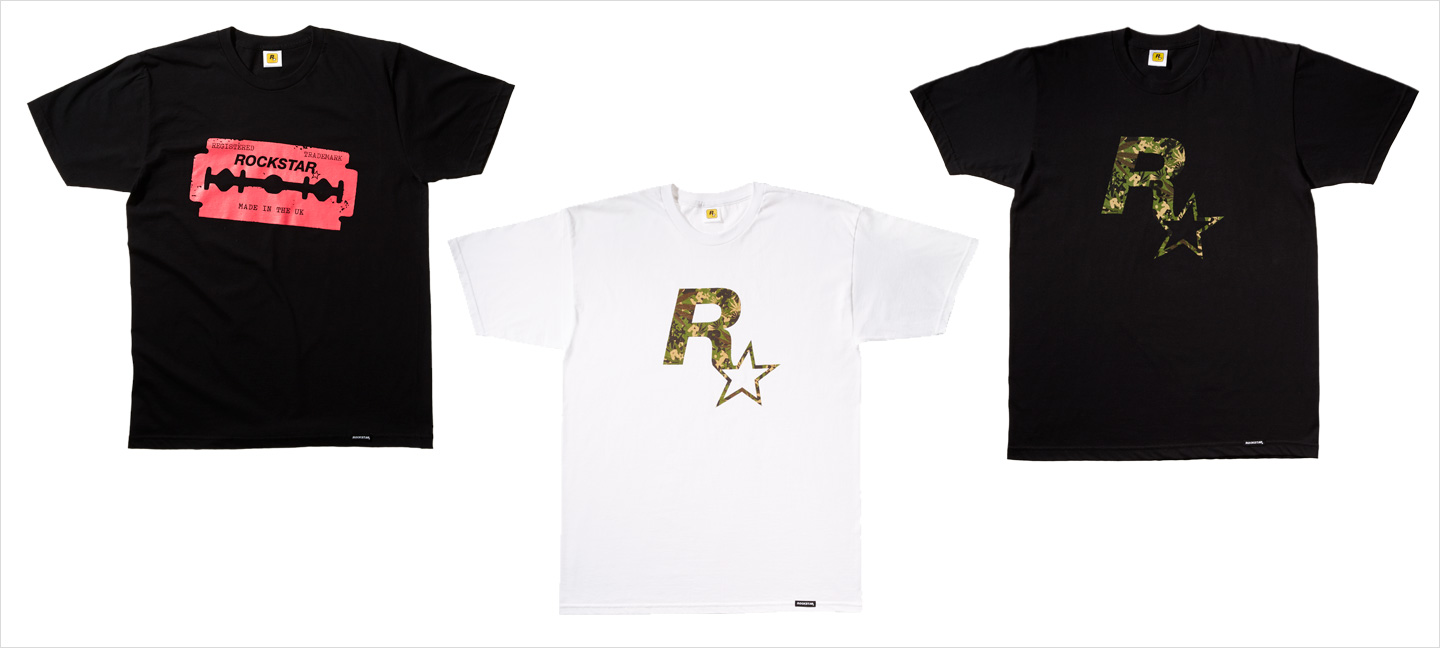 Grab these for your personal wardrobe now at the Rockstar Warehouse, and look for them to be available to unlock for your GTA Online character soon. These designs are also now available to adorn your desktop, mobile or social backgrounds via the Rockstar Downloads page.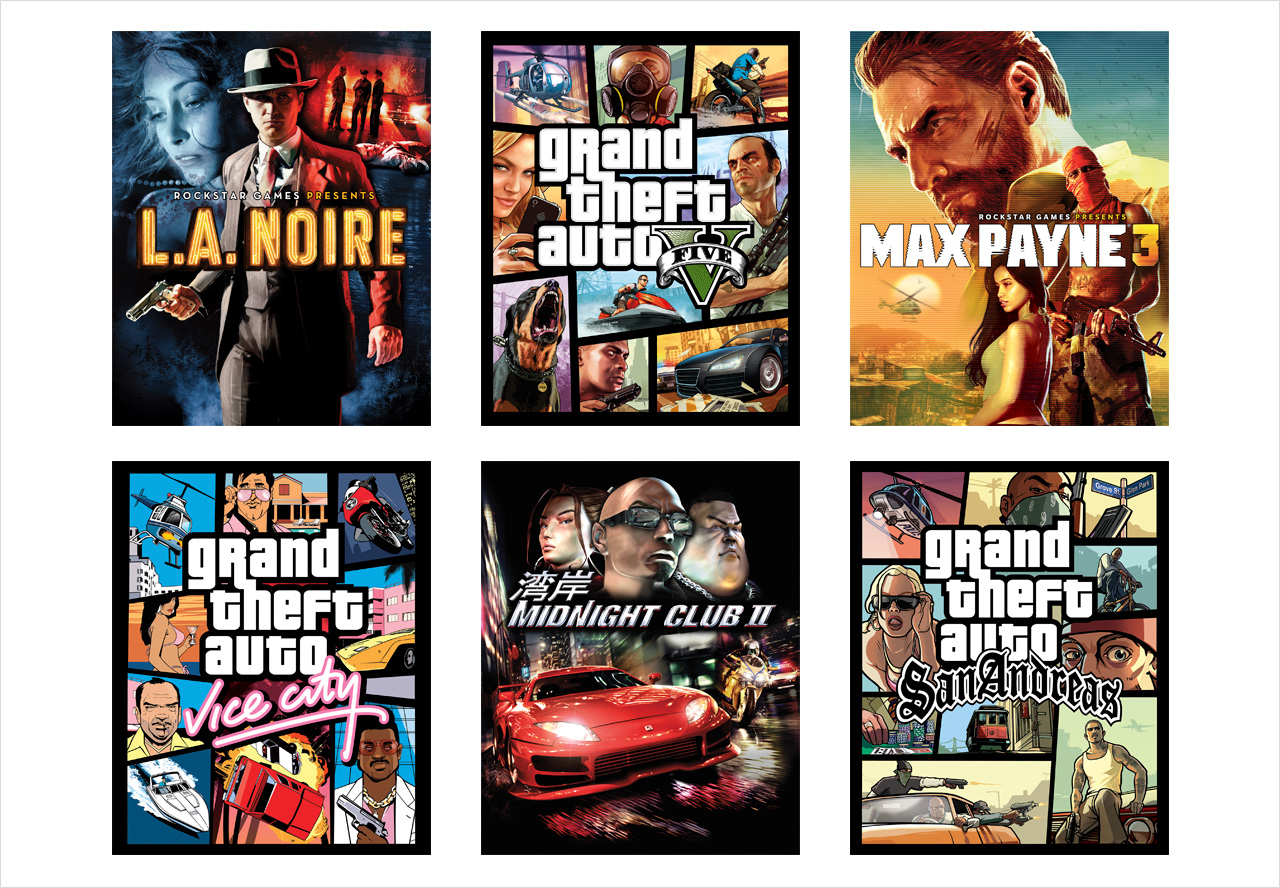 Also at the Warehouse this week, get 30% off all digital PC titles, including Grand Theft Auto V, as well as classics like Vice City, San Andreas, Bully: Scholarship Edition and others.
Plus save on PC Shark Cards for Grand Theft Auto Online with 10% off the Great White, 20% off the Whale, and 30% off the Megalodon.
Offer valid on rockstarwarehouse.com only. Offer does not include any physical games or merchandise. Discount on select PC Shark Cards valid for Megalodon, Whale, and Great White PC Shark Card products only and will be delivered by email as digital codes upon completing your purchase. Offer does not apply to previous purchases, credits, or gift cards. Discount applied before shipping and taxes are added (if any). Offer valid through Friday, September 1st, 2017, 11:55pm EST. ET is local time in New York City, USA. Offer cannot be redeemed for cash. Details of offer are subject to change and may be canceled without notice.
Sign in
To gain access to the Social Club you will need to sign in with a valid Social Club account.