Knuckleduster Tees Now at the Rockstar Warehouse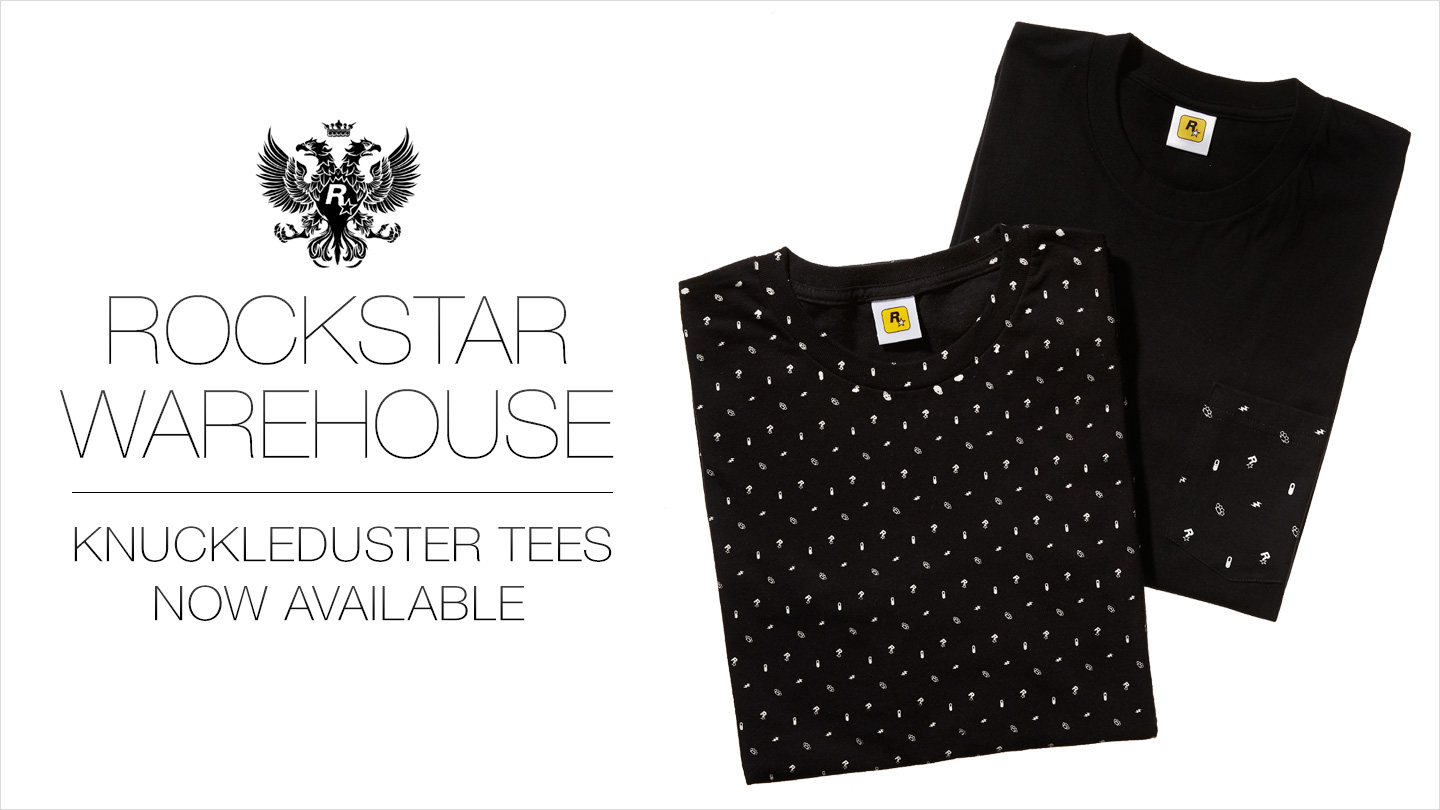 The latest arrivals in the Rockstar Games Summer 2017 T-Shirt Collection are the Knuckleduster Tees - now in stock at the Rockstar Warehouse in two styles – the all-over Knuckleduster pattern and the Knuckleduster Pocket Tee as seen below.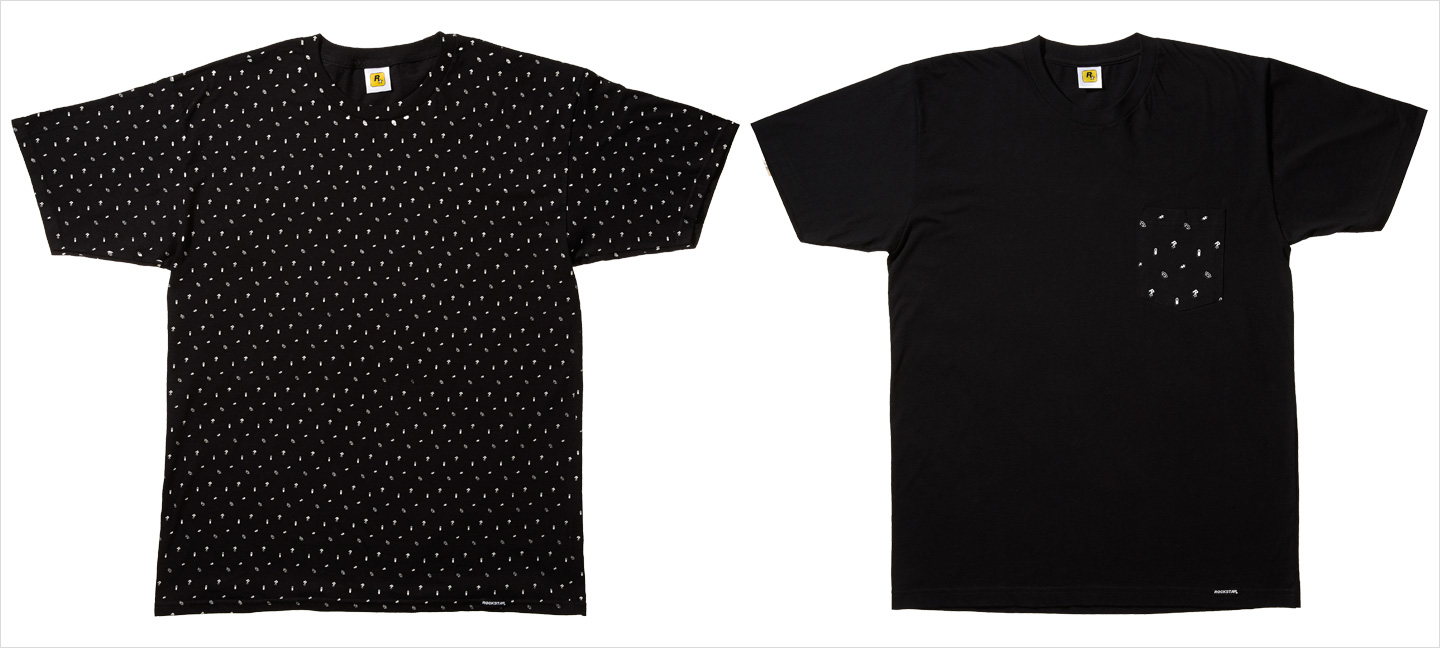 The Knuckleduster design is also now available from the Rockstar Games Downloads page as a series of desktop, mobile, social media, and tablet backgrounds, as well as avatars. And next week you'll be able to unlock the Knuckleduster Pocket Tee for your GTA Online character (stay tuned to the Newswire for more details on that).
Also at the Warehouse this week, get 30% off select items from the GTAV Collection between now and August 4th. This includes: 
GTAV Tee | GTAV Logo Tee | Love Fist Tour Tee | Trevor Philips Industries Tee | Los Santos EST. 1781 Tee | Xero Inflatable Blimp | Pin Set & Badge Bundle | Fatigue Merryweather Security Cap | Lifeinvader Mouse Pad | iFruit iPhone Case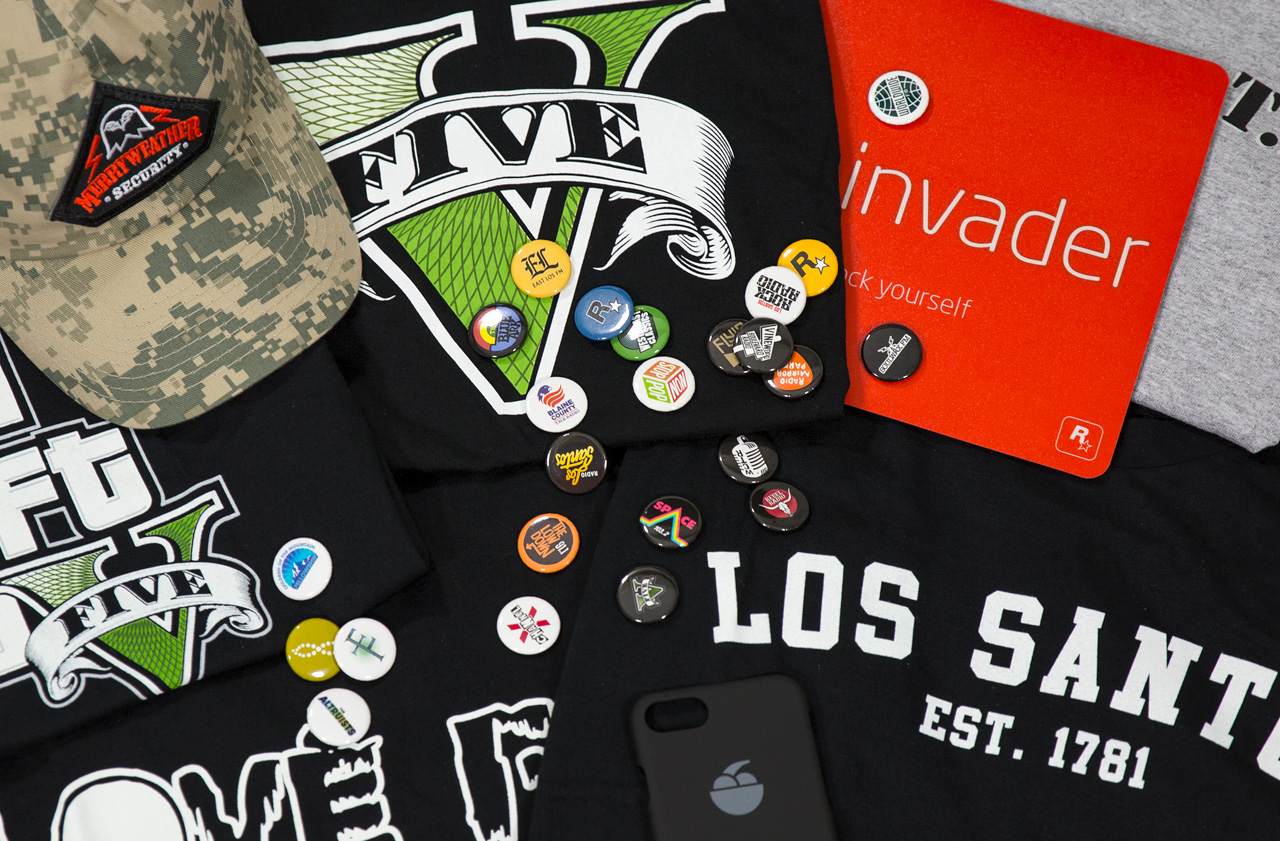 Offer valid only on rockstarwarehouse.com while supplies last. Offer valid on select GTAV merchandise products only and does not include games. Offer does not apply to previous purchases, credits, or gift cards. Discount applied before shipping and taxes are added (if any). Offer valid through Friday, August 4th, 2017, 11:59pm EST.  EST is local time in New York City, USA.  Offer cannot be redeemed for cash.  Details of offer are subject to change and may be canceled without notice.
Previously:
Rockstar Noise Tees Now Available at the Warehouse
Rockstar Class of '98 Tee Now Available at the Rockstar Warehouse
Sign in
To gain access to the Social Club you will need to sign in with a valid Social Club account.