Red Hook Crit London No. 3: Saturday, July 22nd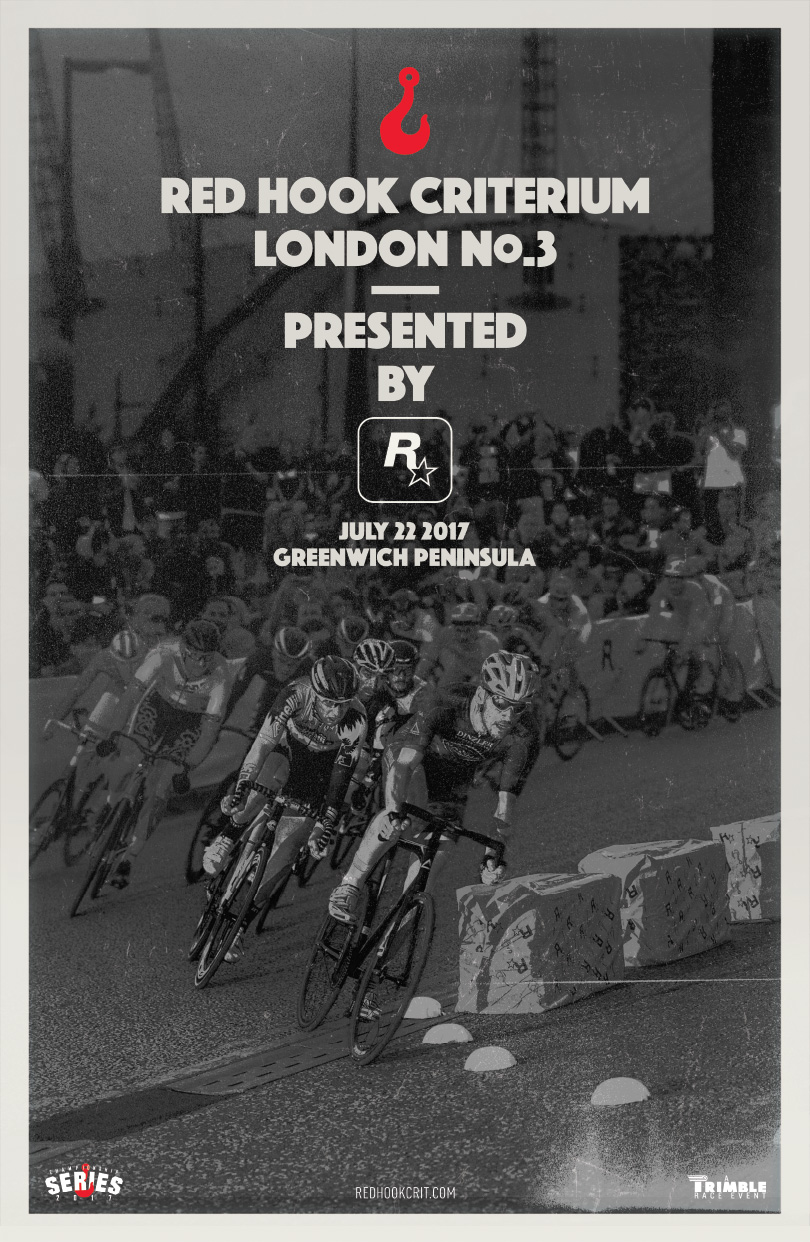 For the third consecutive year, the Greenwich Peninsula outside the O2 Arena in London plays host to the second leg of the Red Hook Criterium Championship Series.
Featuring a new course direction designed to emphasize the final 3 corners, an expanded Super Pole session and the return of the new qualifying format seeing heat races throughout the afternoon, this year's racing matched with a slew of food and beverage vendors will make Red Hook Crit London another stellar event.
Colin Strickland, out of the championship lead for the first time since the start of 2016, leads a jam packed field in the ultra-competitive Men's series. Strickland sits just two points behind Stefan Schafer after they finished 1-2 in Brooklyn back in April. Other notables include top contender and fan-favorite Augusto Reati, elite German track racer Nico Heßlich making his RHC debut, Francesco Martucci making his 20th start in the series, and local rider Alec Briggs, who has won countless races in the lead up to this race and should be considered a threat to win.
In the Women's series, Brooklyn winner Colleen Gulick will make her European Red Hook Crit debut, as she tries to strengthen her position in the standings against fierce competition - including last year's winner, Olympic gold medalist and three time world champion Dani King MBE. King, who won in dominating fashion last year, brings with her a strong group of fellow British athletes competing for the first time this year: Amy Hill, Bethany Taylor, Megan Chard, Poppy Thompson and Pia Henningfeld.
The race is free for all spectators and we encourage everyone to come check it out. For more details visit redhookcrit.com or check out their official Instagram, Facebook, and Twitter.
Sign in
To gain access to the Social Club you will need to sign in with a valid Social Club account.