Win the Rockstar Games Summer 2017 T-Shirt Collection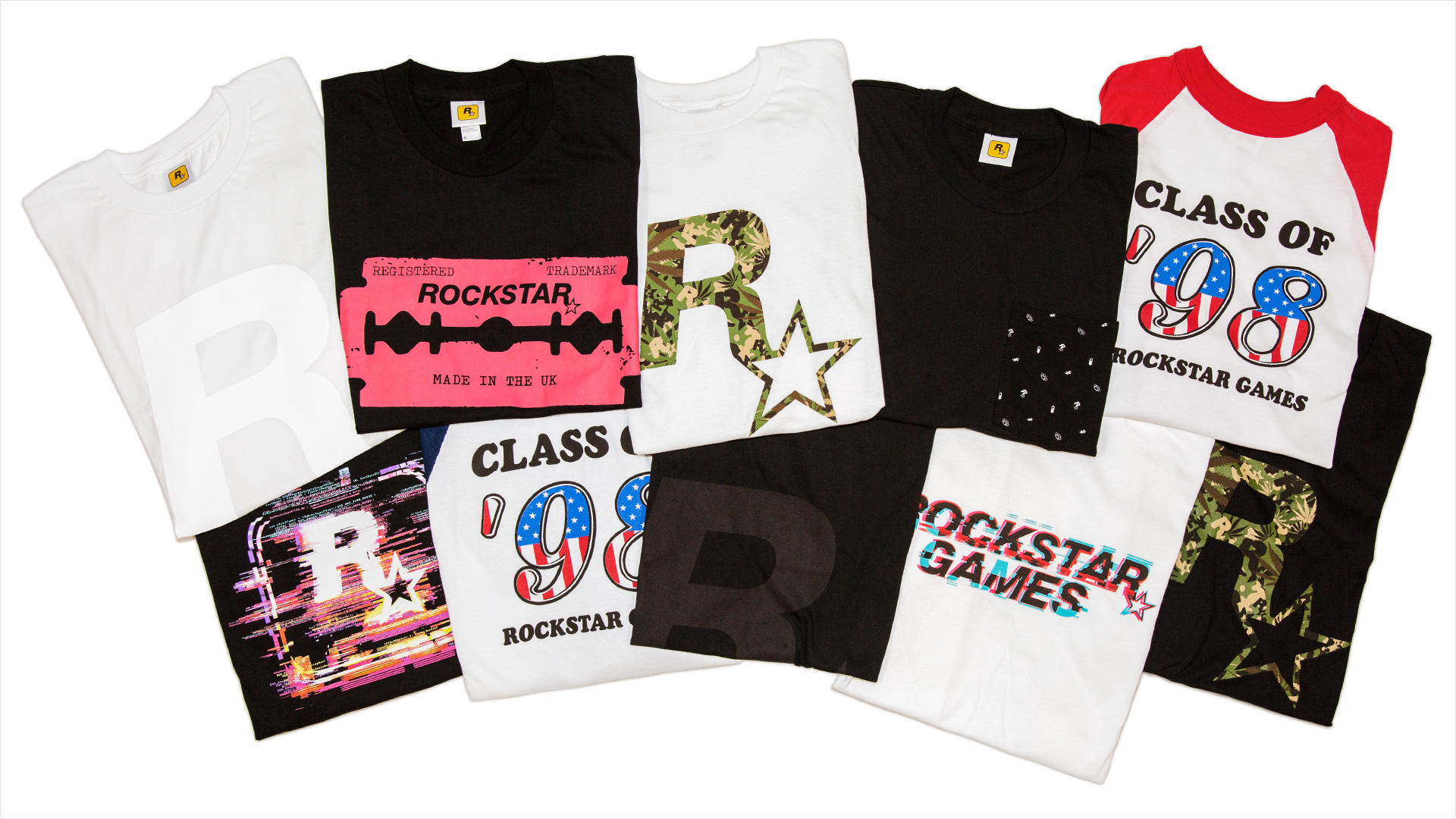 [UPDATE] The entry period for this giveaway has been extended to Friday June 2nd, and there will now be 40 winners instead of 20. For more info and eligibility details, see Official Rules.
This summer, we'll be releasing a wardrobe's worth of brand new Rockstar gear at the Rockstar Warehouse – but now is your chance to score the entire collection in one go with this special Social Club giveaway.
Head over to https://socialclub.rockstargames.com/events and enter by Friday June 2; we'll be picking 40 lucky winners at random that will get all 10 shirt designs sent to them next month – including the:
•    Class of '98 (in red and navy sleeve styles)
•    Knuckleduster Pocket Tee
•    Noise Tee
•    Noise Rockstar Logo Tee
•    Razor Tee
•    Rockstar Camo (in black and white tee styles)
•    Rockstar Logo Black Out Tee
•    Rockstar Logo White Out Tee
We'll be releasing them style by style in the months ahead at the Rockstar Warehouse so don't miss this chance to win them all to be one of the only ones to have the full collection at the start of summer. Also stay tuned for opportunities to unlock some of these shirts for your GTA Online character's wardrobe as well over the summer months.
Enter now at: https://socialclub.rockstargames.com/events
 
NO PURCHASE NECESSARY. Void in certain countries and where prohibited. Must be 18 years or older. See Official Rules and Privacy Policy for eligibility details. Ends Friday May 26 2017.
Sign in
To gain access to the Social Club you will need to sign in with a valid Social Club account.