#IMPORTEXPORT and #FESTIVESURPRISE2016 Snapmatic Photo Challenge Winners
With both the Import/Export business booming and the recent holiday season taking over Southern San Andreas, the Snapmatic community's best and brightest were on hand to document their wheelings, dealings and festive feelings. We're proud to present the winners of the #IMPORTEXPORT and #FESTIVESURPRISE2016 Snapmatic Contests, along with some stellar honorable mentions.

Congratulations to the talented ten, each of whom took home a cool GTA$1,000,000 for their creations.
#IMPORTEXPORT SNAPMATIC WINNERS
 
Helicopters, Super cars, explosions and a Gray Crazed Ape - all the makings of a Vinewood blockbuster courtesy of RDRStrongholdLegends Co-Commissioner R1CHIEC.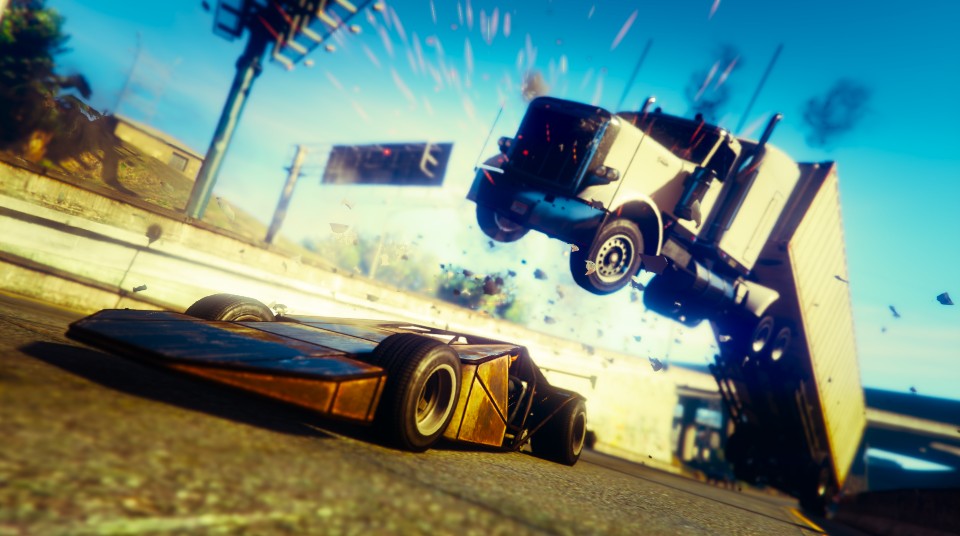 Road Rage Level 9000 by ChaosZake
The Magnificent Team's ChaosZake gets the truck out of the way both figuratively and literally.
 
Coupé 'chute. Opting to take an amusement ride of his own, Venzee's Ruiner pops in contrast to the blazing orange and yellow Del Perro Pier backdrop.
Standing beneath the skylight of a Special Vehicle Warehouse, the Snapmatic Art Crew's Nexus_cat cuts an imposing figure in front of the BF Ramp Buggy.
It's Dino a Dino as two prehistoric beasts face off in the Grand Senora Desert.
Other Honorable Mentions...
#FESTIVESURPRISE2016 SNAPMATIC WINNERS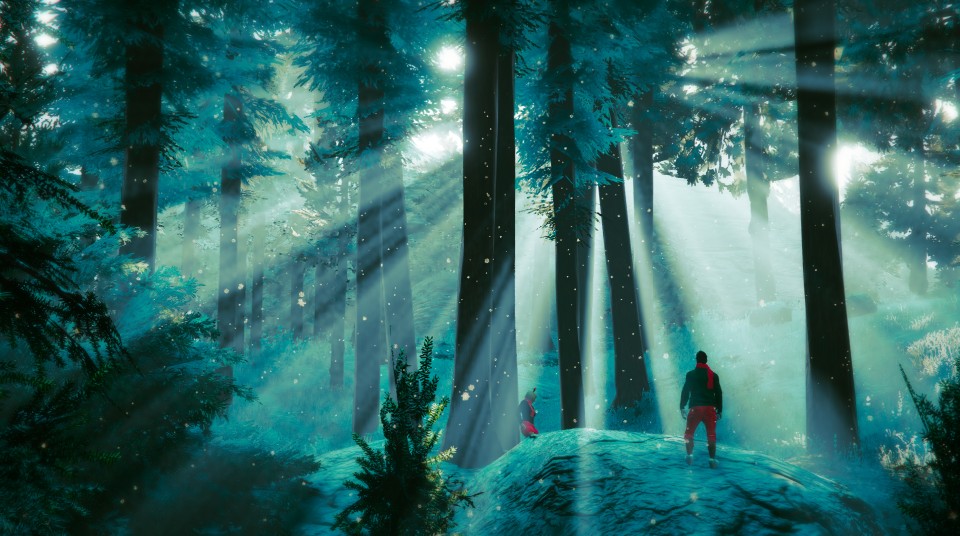 Enchanting Forest by vegarius1
Raton Canyon's transformation into a winter wonderland is captured in vegarius1's scenic and enchanting shot.
There are more than a few explosive surprises sitting under the tree in Legion Square as Basimatic kicks off the festive celebrations with a bang.
Tripping the light fantastic, bougazn's aquatic figure is radiant in an Electric Bodysuit.
Pigeon Superstition Co-Commish erin7696's resourceful Saint Nick demonstrates there's more than one way to hit the skies during busy season.
Life's a beach for DocWurst's band of Santas enjoying some well-earned R&R at Del Perro Pier.
Other Honorable Mentions...
Congratulations are also in order for the winners of the Import/Export Social Club Sweepstakes: DeadeyeCrow, todd_blackburn, jsu3275, HarleysJoker696 and GTAMAN56193 Stay tuned to the Rockstar Newswire for more opportunities to win GTAV gear and collectibles.

Previously:
The GTA Online Festive Surprise 2016
GTA Online: Import/Export Now Available
Sign in
To gain access to the Social Club you will need to sign in with a valid Social Club account.