Crew Cut: Top Stunting Crews, HBAG Nautical Adventures & More
The Crew Cut highlights exceptional grassroots community activity, events, accomplishments and other happenings across the thriving Social Club Crew scene. If your Crew is doing something special that you think the Social Club community needs to know about, tell us all about it at mouthoff@rockstargames.com - you might see your Crew featured in an upcoming edition of the Crew Cut. 
In the latest edition, check out Crews throwing grandiose car shows, real life boating with the Hillbilly Agenda, plus squads battling for supremacy in Stunt Races and enjoying all the fun and mayhem from their Further Adventures in Finance and Felony.  
TOP STUNTING CREWS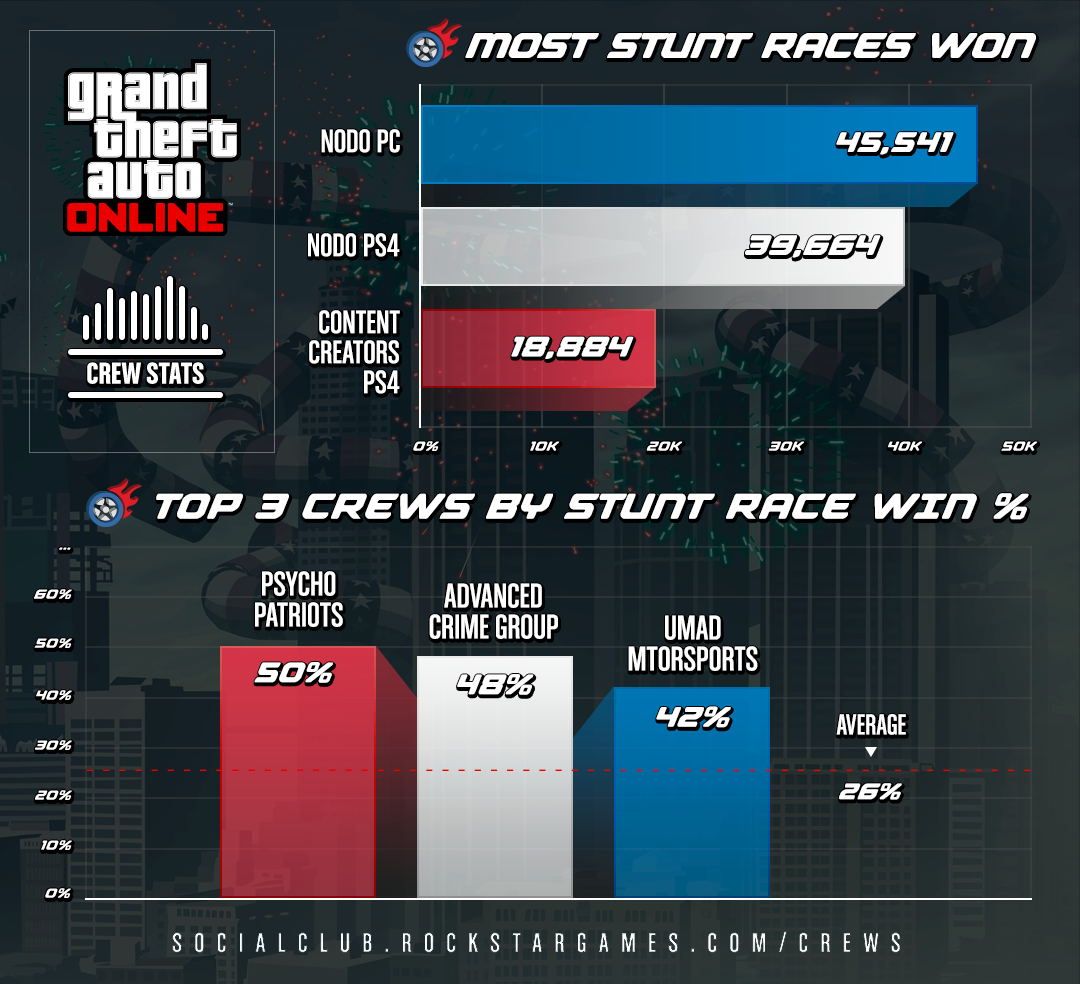 Since the release of Cunning Stunts and the subsequent Stunt Race Creator, Crews far and wide have been competing for the bragging rights that come with being the most dominant Crew around. Speaking of dominance, Broughy1322's Nonchalant Dominance PC Crew has racked up a stunning 45,451 wins in Stunt Races containing 5 or more competitors. Close behind in 2nd place is NoDo's PS4 Crew with an impressive 39,664 Stunt Race wins, while Content Creators PS4 also joins them on the podium with almost 20,000 wins. Props also go to TROP2CREW, NiMu-11Crew, NoDo XB1, BOSSFTW ORGANIZATION, DSKHRACERS, DANIELOREP and BOSSFTW CORP, all of whom have smashed through the 10,000 Stunt Race wins barrier.
While it's clear who leads the way in terms of Stunt Race wins, Psycho Patriots lays claim to the highest win percentage overall, victorious in just a shade more than half the Races they compete in and almost double the win percentage of the average GTA Online racer. Just shy of that win rate is the formidable Advanced Crime Group with a solid 48% win rate, followed by UMAD Motorsports in the 3rd spot with 42%.
THE LUCKERS CREW - FINANCING FELONIES
Schwiizer101 and The Luckers Crew have gotten fully organized, putting together a Finance and Felonies-inspired video and some choice Snapmatics to let the streets of Los Santos know their daily operation is open for business.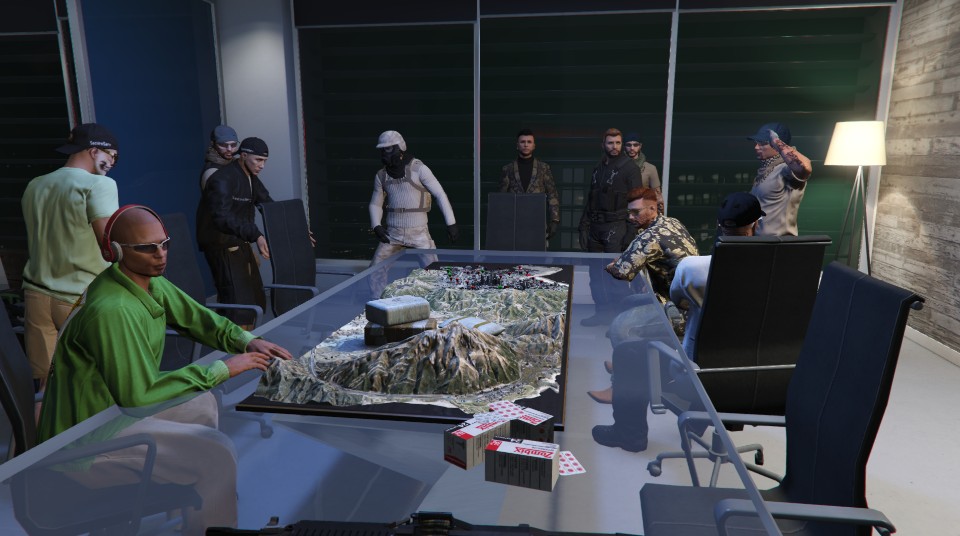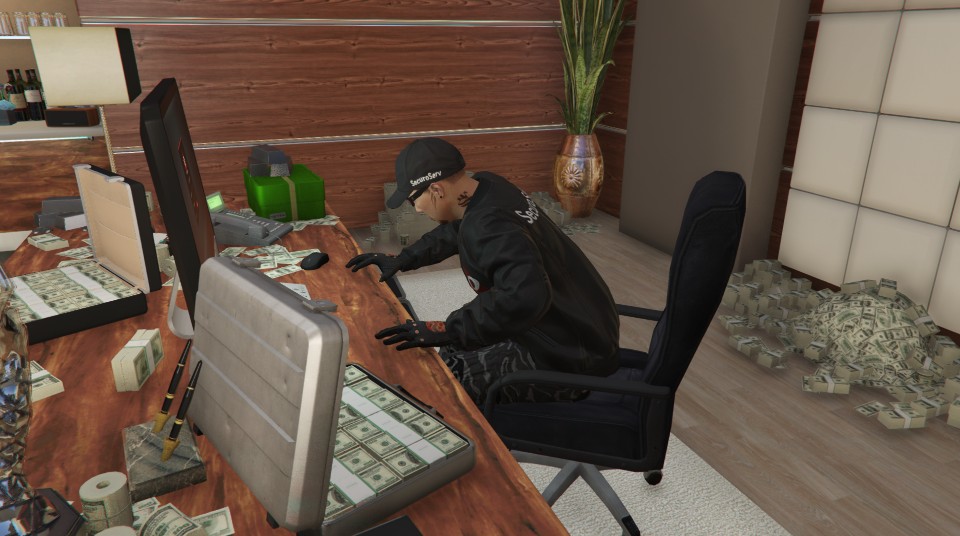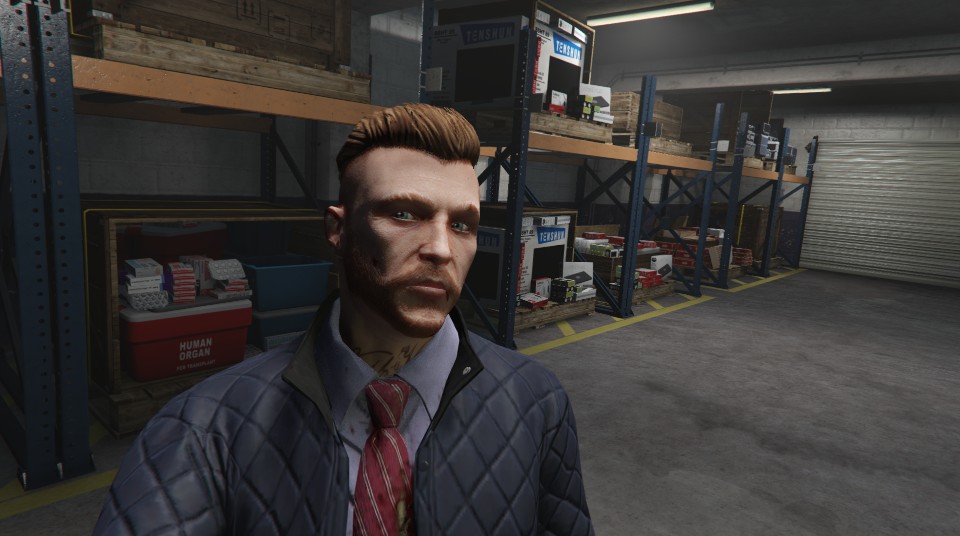 The Luckers have really gotten into the swing of things, using their corporate HQ as a solid base of operations for stocking their warehouses.
CREW MEETUPS
Crews also continue to coordinate and gather for other fun events and audacious outings in GTA Online. Here are just a few we've spotted as of late bringing the heat, several of whom are linked by the "low" life. 
MagnarHD and the REBL Crew wasted no time in hitting as many Cunning Stunts as possible with the update's release this summer.
No strangers to testing out the goods when new content comes out, our friends at REBL Crew got right to it with the release of Cunning Stunts. Leader MagnarHD was sure to get the fun the gang was having on video, loops, jumps, soccer balls and all - and at lots of great angles to boot.
The Lowly Gentleman celebrate two years of getting down and classy.
The ever versatile TheLowlyGentlemen, well-recognized here at the Newswire for everything from Snapmatics to all-star car meets, recently celebrated two years as a close-knit and prolific vehicle-based Crew. Member LS_Drifts commemorated this milestone by capturing an anniversary meetup, shot over three different sessions with ninety Gentlemen and a wealth of cars represented. Also worth mentioning is this beautiful vid from Ferino Design, whose slick and stylish video presentations you may remember going as far back as before the release of GTAV. This time, Ferino documents his time spent with TLG (which he refers to as the "#1 Stance and Crew Meet group on GTA Online") back in the summer of 2015. Coining this presentation as his "strike back" after a long hiatus, it covers the events and outings of an entire summer Ferino spent covertly shooting at every big Crew meetup and nostalgically ties together the very best moments of camaraderie, beauty and cars the summer of 2015 with TLG had to offer.
Another one from LS Drifts, this time taking it slow-n-low with Stance Department DE.
Drifts has been quite generous with his talents, putting out this video with German-based Stance Department DE. Comprised of several TLG members, STDP has been busy since their founding in July, covering several of their car and truck meets on their official YouTube channel.
CoreGaming made their debut on the Newswire last August and have been going strong all through 2016.
CoreGaming PS4 - led by none other than Daniel1Plainview - celebrated their one year anniversary in grand fashion, collaborating with musician Laszlo to put together this cool presentation capturing the cool vibe and bond of the Crew. Members can even log into CoreGaming's website to sign the Crew's official yearbook for posterity.   
Hillbilly Agenda - ON A BOAT!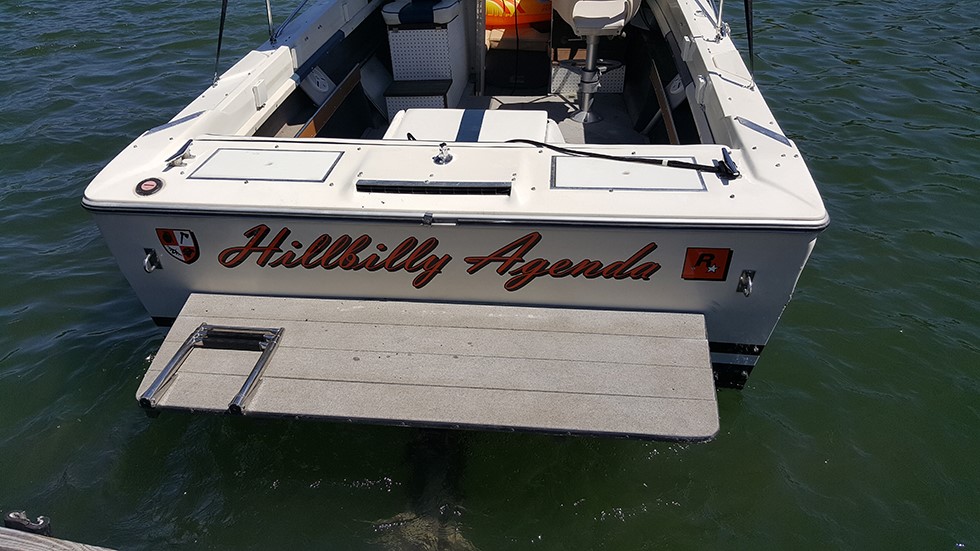 Crew Leader Knoxnerd and the tight-knit collective known as the Hillbilly Agenda have established an ongoing legacy of real-world meetups over the last two years. Knox reached out to let us know the squad now has an official Crew boat, exclusively available for members to take out for a ride. Bearing resemblance to a real life Shitzu Tropic, this Sea Ray SRV220 featuring a V-cabin and a mean inboard V6 is docked in Lake Norris, TN and has been prepped by fellow Crew member and boat mechanic Stokes1214.

To showcase the fun group outings on this mighty vessel, Hillbilly Agenda has created an official Boat Page on their website and even put together an elaborate Boat Operating Manual to ensure that she's handled responsibly by guests.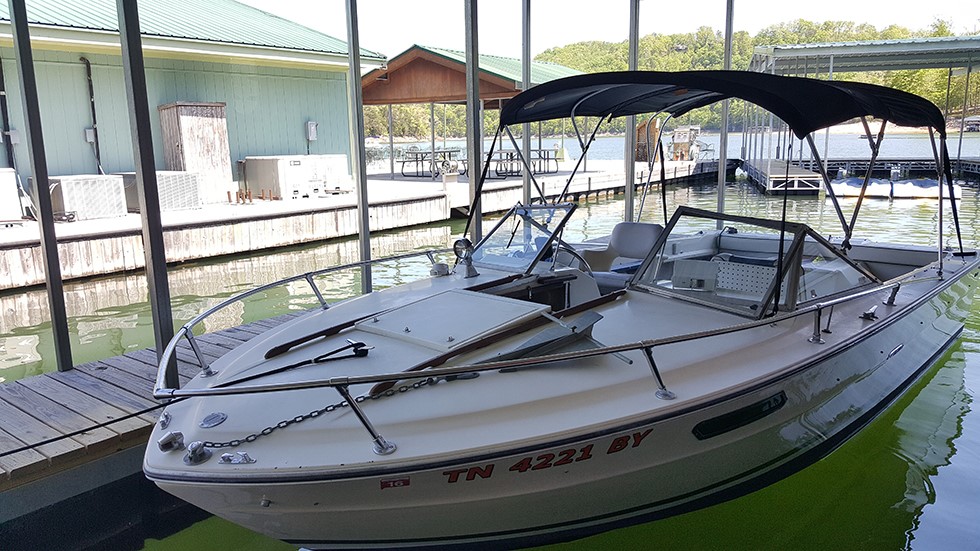 OFF ROAD ALL-STARS ANNUAL UPDATE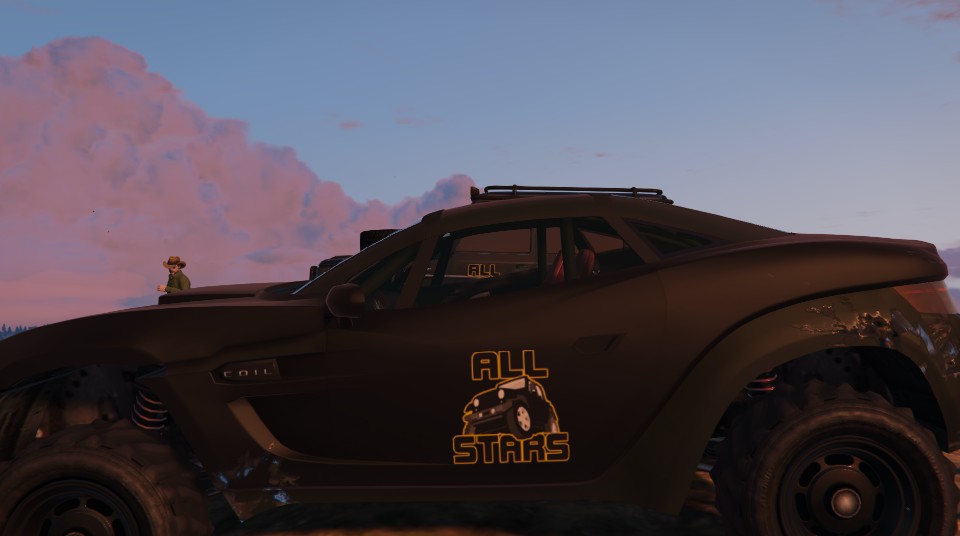 It's been a while since we've checked in with the Off-Road All-Stars, but in that time they've ramped up their squad with a number of new members and taken on a fresh Leader in Stevedogg51, who has long been their head coordinator for all ROAR Racing events and recruitment. The All-Stars now have a number of great events planned and are working hard to involve other notable Racing Crews, such as Cloud9 Racing and Van Society, to participate in everything from custom rallies with "a little off-road twist," to new circuits that mirror real life championships. As always, event streams are broadcast in cinematic view with full commentary, so nothing is missed. Here are a couple of standouts from ROAR's revamping:
"Modern day motor racing is about speed, precision and foremost safety (Yawn). In the "Stirling Cup" we take a nostalgic trip back in time, before the clipboard and crash helmet were invented. A time where a leather flight cap and some goggles were enough to protect you from the hard tarmac and inevitable fireball should you flip your vehicle into a crowd of tweed dressed spectators, smoking pipes and checking their pocket watches." - Stevedogg51
A favorite amongst members and participating Crews alike has been the ROAR Stirling Cup Rally, which is raced exclusively in the Stirling GT. With a Le Mans-style standing start, this circuit requires players to line up vehicles in qualifying time order and run to them on cue. The fastest qualifiers have the least distance to run, as shown in the video above. Described as a "clean" and nostalgic endurance racing event that introduces new tactics to GTA Online racing, this circuit also allows slipstreaming so that players can work together on straightaways to gain faster lap times and catch up to the leaders.
ROAR is also pleased to announce the second season of the ROAR Rally Championship. With twelve all new stages and vehicles, this action-packed circuit retains an authentic Rally Championship feel and is open to all Crews and all drivers. This season will include the Sultan RS and Warrener and drivers will once again be able to choose their favorite cars from the Sports class. Stages will be time-based with a standard points system, calling for competitors to establish their fastest lap time in the course and then submit a picture of their time to Crew leaders over a two week period.
For some fun highlights and info on ROAR's earlier events this year, be sure to check out links to their Around Los Santos Off-Road Challenge and Off-Road Donk Meet.
Previously:
Custom Classics Car Meets, Arthouse Collectives & More
A Look Back At 2015's Top Performers
Crews Living the Low Life, a Real Life Skydiving Crew & More
Sign in
To gain access to the Social Club you will need to sign in with a valid Social Club account.