Rockstar Fan Art Gallery: GTA in a Bottle, 8-Bit Bully, Red Dead: The Board Game and More
The week's gallery of outstanding Rockstar-inspired fan art captures San Andreas' maritime scenery in a bottle, some gender-bending character imaginings from the prolific and talented Grobi-Grafik, an impressively detailed student-made board game based on Red Dead Redemption, plus lots more. Be sure to follow us on Twitter and Instagram, where we feature great fan creations on the regular. As always, if you've got some fantastic fan art or Snapmatics to share, be sure to drop your work in the comments below for the Social Club community to appreciate.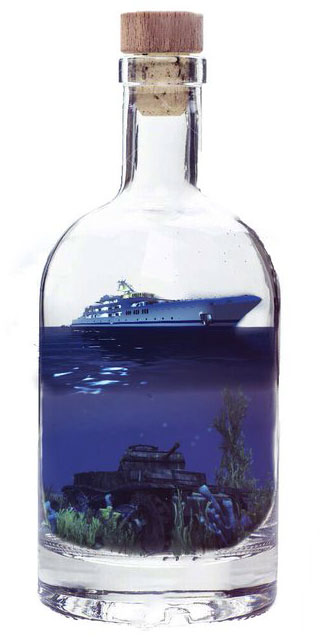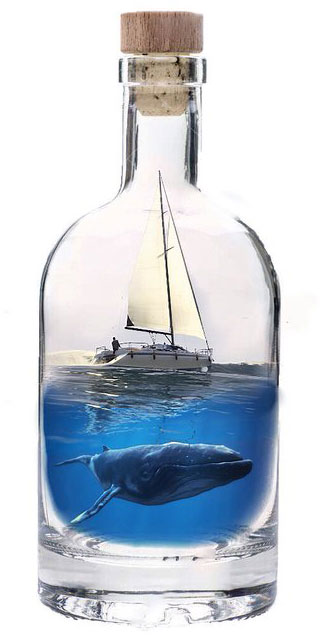 Deep Sea Adventures by oathDCR
Cleverly melding multiple Snapmatics with a bit of inspired Photoshop work, longtime community member oathDCR magically bottles up the life aquatic of San Andreas.
Australian multimedia designer Matt Slater fashioned this pleasantly kitschy ad campaign for the Karin Futo and Vapid Bullet. Lovely in its simplicity, but don't miss the sweet details to be found here - from their custom tires to their signature decals and stripes.
Some impressive planning was put into this original and wonderfully detailed Red Dead Redemption inspired board game made by UK-based design student Daniel Steel. In the board game's design, players move their miniature trains around the circuit of winding plastic train tracks on the board, competing as they land at stops with questions and challenges until the first player reaches the star in the center - which Daniel cites as representing both the winner's star badge and as a very sweet homage to Rockstar that we're honored by. 
Lester by Grobi-Grafik

Heading back to his roots, ubiquitous fandom artist Grobi-Grafik reminds us of where he started with this awesome gender-bending imagining of Lester, drawn after recently replaying GTAV again. With cane, asthma pump, and up-to-no-good side gaze, Grobi nails one of the best behind-the-scenes criminals around.


 

"Played it again a few days ago, still the best shootout-porn out there." Grobi continues his Rockstar replays and this art series with a Ms. Payne who channels not only the gruff protagonist himself but also evokes a bit of Furiosa and Ellen Ripley to boot.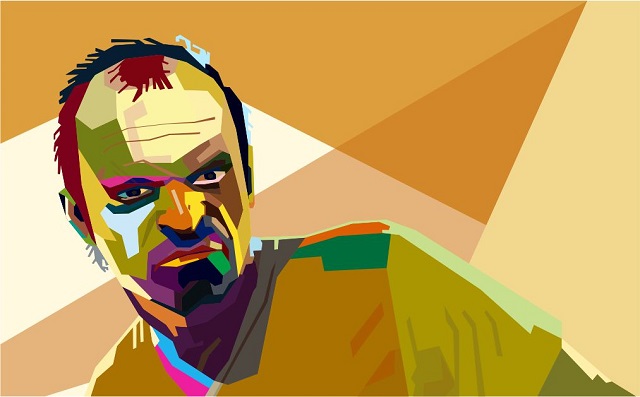 wpap Trevor by d32na
Desna Ikhsandra aka d32na proudly embraces his native Indonesia's WPAP art movement (Wedha's Pop Art Portrait - as pioneered by famed artist Wedha Abdul Rasyid) and here gives the signature geometric multi-color treatment to Trevor's familiar, mean mug.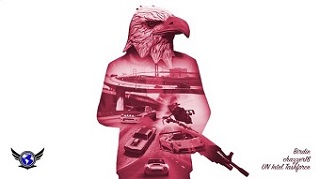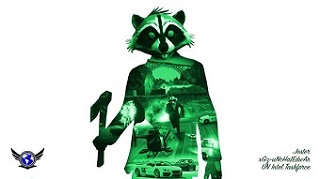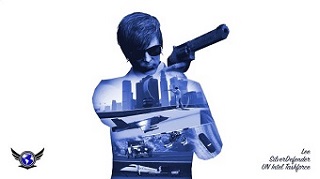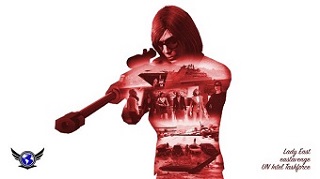 Birdie, Jester, Lee, and Lady East by Charlie Dunn
Charlie Dunn, AKA @iChazzer on Twitter, marries multiple action-packed Snapmatics with dramatic poses of his Crewmates' GTA Online characters to do the UNIT chaotic justice.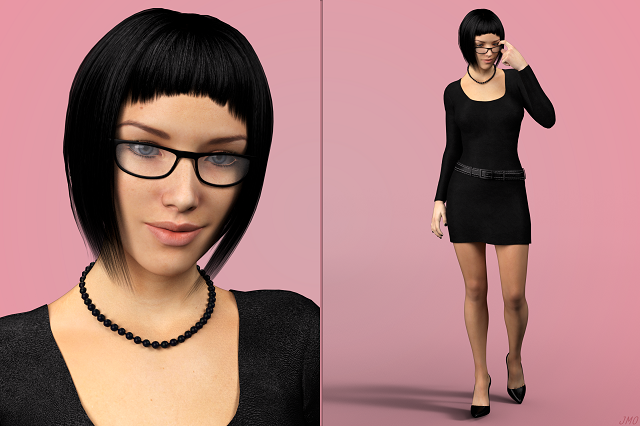 Debra by JamesMason0
"A woman who is so narcissistic that she has a giant portrait of herself in her living room." JamesMason0 recreates one of his favorite GTAV characters in this 3D portrait of hot headed lawyer, Debra.
Money and Love by Jackce-Art

No romance without finance. Marce Esquivel aka Jackce-Art hooked up fellow DeviantArtist Aaliyah Lloyd aka AgentPrettyBoy with this commissioned piece portraying her original character as the paramour of Los Santos billionaire Devin Weston.


 

French artist

ArtRN

uses Black Ink and Photoshop to create a very interesting, almost stained glass styled incarnation of their GTA Online character, Chrissy.
Jimmy Hopkins from Bully @RockstarGames #pixelart #bully #fanart #RockstarGames pic.twitter.com/vygXSqivdY

— Hoyb (@hoybhoyb) July 11, 2016
Back in December, we featured Hoyb's 8bit style version of Claude Speed. Now that it's been nearly a decade since Jimmy Hopkins first stomped and skated about Bullworth Academy's campus, Hoyb releases another retro gaming style rendition of a classic character from the Rockstar Games repertory.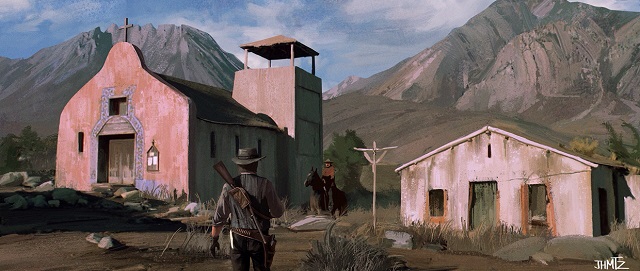 Dead End Alley by Juan Martinez
Directly inspired by 'Dead End Alley' off the Red Dead Redemption Soundtrack, Chicago-based illustrator Juan Martinez painted this dramatic scene of John Marston purposefully approaching a stranger on the frontier.
Have you seen or created an exceptional bit of fan art or great Snapmatic photo that you'd like to share? Be sure to drop a link to it in the comments below for the Social Club community to enjoy, or send it our way to see via Mouthoff and we'll check it out. And if you aren't already, make sure you're following us on Twitter and Instagram, where we regularly share awesome community creations.
 
Previously:
Rockford Hills Diorama, Merryweather Security App Inspiration, Mona Sax Nails, Red Dead CYA Cover Design and More
A Real Life BF Bifta Over 6 Months in the Making
Pegassi Posters, Red Dead Reenactments & More...
Sign in
To gain access to the Social Club you will need to sign in with a valid Social Club account.