Cunning Stunts: Choice GIFs, Videos and More
Death-defying drops, audacious overtakes and white-knuckle wall rides are all in a day's work for the stunters of Los Santos. Thanks to Cunning Stunts, racing has well and truly been taken to the next level.
There's been no shortage of awesome clips, GIFs and snaps showcasing the new content. We've rounded just a few great ones for you below, so buckle up and check out what the GTA Online Community has been up to so far as you get ready for more stunt-ready vehicles and wild original Races coming out this week:
After kitting out the new Desert Raid and RE-7B with his signature green Crew color, Jelly puts his new Super car to the test in epic fashion, grabbing the W on the Downtown Loop and East Coast Stunt Races.
Vikkstar123 and The Sidemen explore the dizzying heights of Maze Bank Ascent before trying their luck with the Western Gargoyle on Vinewood Downhill in this hilarious clip. Enjoy as they try to prevent JJ from winning at all costs.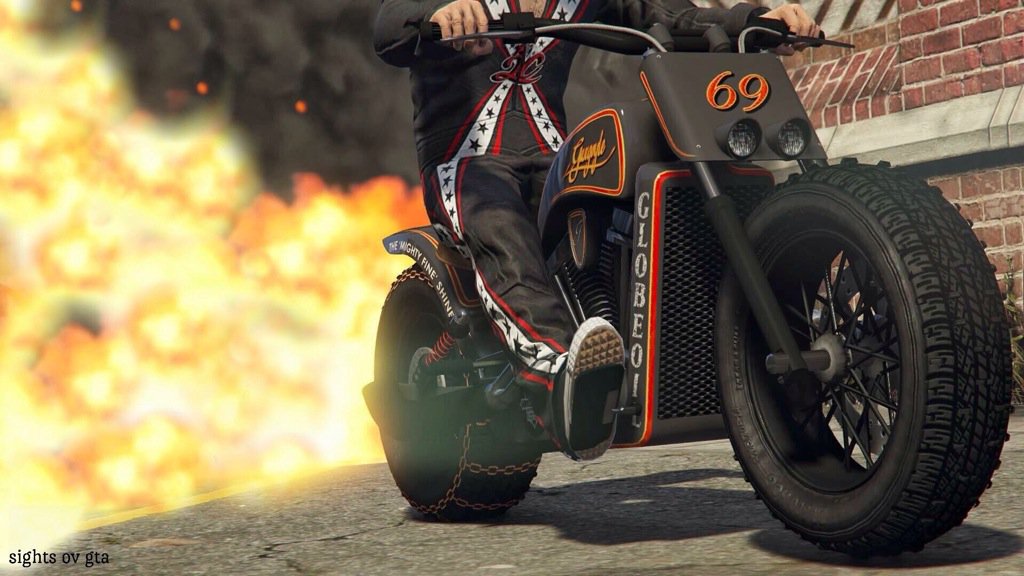 Cool guys don't look at explosions, and Sights Ov Gta is no exception to the rule. Clearly up to no good, Sights flees the scene in style on his shiny new Western Gargoyle.
What an overtake! #CunningStunts #GTAOnline #PS4share pic.twitter.com/teUsOopwwb

— ScavengerX3 (@ScavengerX3) July 12, 2016
A smart and smooth overtake leaves two competitors for dust as ScavengerX3 and their Progen Tyrus quite literally live life on the edge.
Amazing Recovery from GrandTheftAutoV
Just when it seemed all hope was lost, Kappamari pulls it back from the brink with an utterly fantastic save on the devious downhill portion of Plummet to put themselves back in contention. 
An unconventional shortcut proves fruitful for self-professed "God of Needles" TezzaMcJ, who avoids the traffic to storm from 6th to 1st in a matter of seconds.
Proud new RE-7B owner gtafiveonline holds on to his Annis after carefully navigating a ring of fire above the streets of LS.
Como pilotar con estilo. #GTAOnline #CunningStunts #GTAOnlineCunningStunts #PS4sharehttps://t.co/WMHLr1epKG pic.twitter.com/wMvBqzQfcR

— Mi nombre es Sueño. (@Icadrian) July 12, 2016
Icadrian's quick reflexes and a timely nudge from a more unfortunate opponent result in the slick avoidance of a collision and a neat side-flip flourish.
View post on imgur.com
Happy coincidence or well-timed, cunning tactic? Either way, redditor Pho3nixR3mix's cheeky tail-swing puts paid to any dreams of victory their fellow racer may have been clinging on to. 
If you've got any excellent Cunning Stunt clips you'd like to share with us, be sure to hit us up via Mouthoff or share them in the comments below.
Sign in
To gain access to the Social Club you will need to sign in with a valid Social Club account.