Rockstar Games Presents the Red Hook Criterium Brooklyn No.9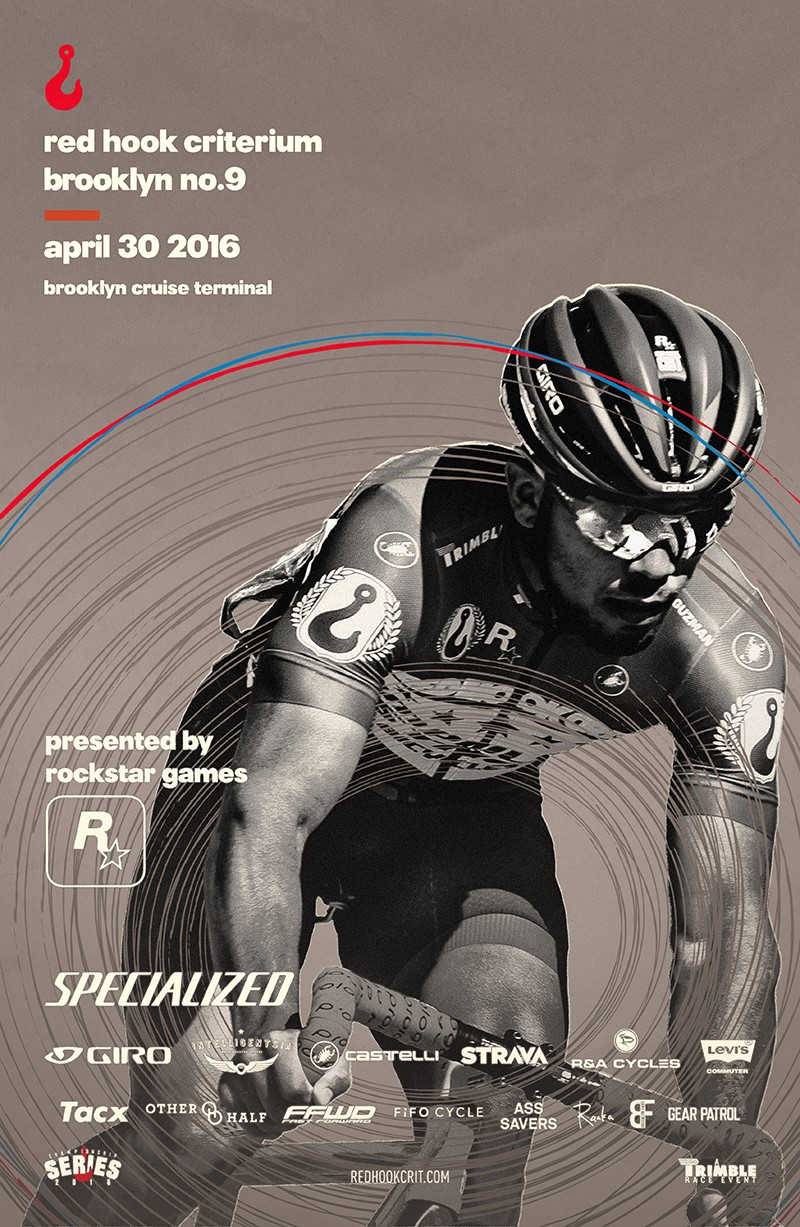 We are looking forward to kicking off the 2016 season of world-class racing with the Red Hook Crit Brooklyn No.9, this Saturday at the Brooklyn Cruise Terminal.
375 cyclists and 350 runners hailing from 48 countries are descending on Red Hook to participate in the annual 5k running race and feature bike races. We're excited to see the familiar faces of elite veterans, as well as imposing newcomers, registered in the men's and women's start lists.  
There are also exciting new changes to the racing format; this year's start line introduces the "YVO Grid", an arrow-shaped starting grid where the fastest qualifier takes lone wolf pole position as the tip of the spear, while the remaining 94 racers are spread no more than 5 riders per row. The circuit itself has been shortened to 1.13km per lap, giving spectators an improved field of view, with a new double hairpin added in turns 2 and 3. 
We're also proud to bring back the Rockstar Award for Top Antagonist for both the men's and women's races, rewarding the athlete who without consideration for their final position most affects the outcome of the race through a combination of tactics, aggressiveness and strength. 
For an in-depth look at the race details, athletes and more, check out the Official Strava Race Guide and for all things Red Hook Crit, visit redhookcrit.com or check them out on Instagram, Facebook, and Twitter.

Previously:
The 2016 Red Hook Criterium Championship Cycling Series
Sign in
To gain access to the Social Club you will need to sign in with a valid Social Club account.