Rockstar Fan Art: A Real Life BF Bifta Over 6 Months in the Making
This week, check out a real-life recreation of the BF Bifta taken out for a spin, plus some artful odes to GTAV and Red Dead Redemption, and a curation of the latest and greatest GTA Online avatar custom portraits from artists around the world. And make sure to follow us on Twitter and Instagram, where we feature great fan creations like this on the regular. As always, if you've got some fantastic fan art or Snapmatics to share, be sure to drop your work in the comments below for the Social Club community to enjoy.
Thank you to BenDeR of the Grand Theft Auto Network France fan site for giving us a heads-up recently about the amazing work of his compatriot Iceteax - who has been painstakingly re-creating the BF Bifta as a real life dune buggy - down to the San Andreas license plate. Iceteax worked on the vehicle for 10 hours a week since August 2015 and the results are truly fantastique. Be sure to check out the video above to see Iceteax take his homemade Bifta out off-roading across the terroir of the Languedoc - blowing past scenic wind turbines in classic GTA Online racing fashion.
The stinging splatter of red on the otherwise black and white canvas packs a punch in crowlls' excellent, Trevor Philips piece.


 


Mr. Philips by MrBananaSandwich

While MrBananaSandwich brings us a slightly more whimsical take (automatic rifle and booze-by-the-bottle notwithstanding) on Mr. Philips in an ever lovely blue dress and work boots ensemble.
Atlanta-based graphic designer Evan Luza specializes in bold and iconic illustrations. He sent us this original piece via Mouthoff - a tribute to Red Dead Redemption with a windswept design, capturing the adventure, danger and spirit of being an outlaw to the end.
And the international world of GTA Online character avatar custom portraiture continues to astound – here are some of the latest standout pieces, including some from the most prolific artists on the scene…
At missbellamelli's request, Italian DeviantARTist Lonedevil87 has joined the ranks of those called upon to bring GTA Online characters to life. "I never thought that a person could ask me to do a potrait drawing... but a little scared and happy, I accepted the challenge... I hope I managed to create something good for her D:" 


 

GTA Online Character by calponpon

Australia's calponpon sketches her cute-but-deadly Pistol toting, Top Hat clad GTA Online character with a wary side-eyed gaze.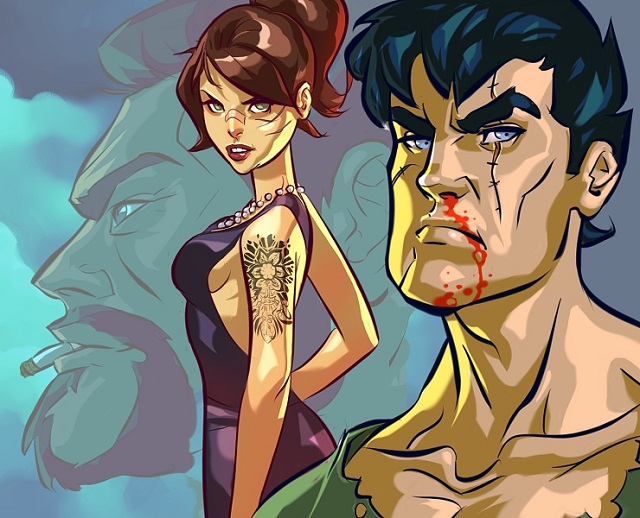 GTA Online Characters by Grobi-Grafik
These days, no GTA Online character portrait round-up is complete without the artistic stylings of Grobi-Grafik. Grobi's latest creation mashes up a fierce avatar portrait commission alongside some dramatic characters of his own invention, in a vintage comic book pencils-and-inks style.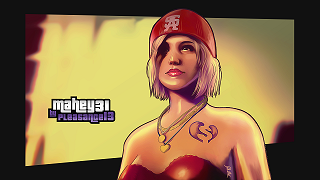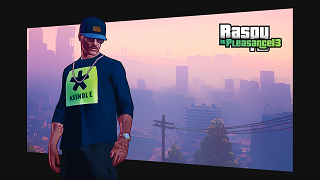 Character Portraits by DJ1NNsGR1MO1R3
Sourcing in-game shots of Raspy and Mahey31 for reference, Canadian artist DJ1NNsGR1MO1R3 aka Pleasance13 creates these portraits that look to have come straight out of the GTAV loading screens.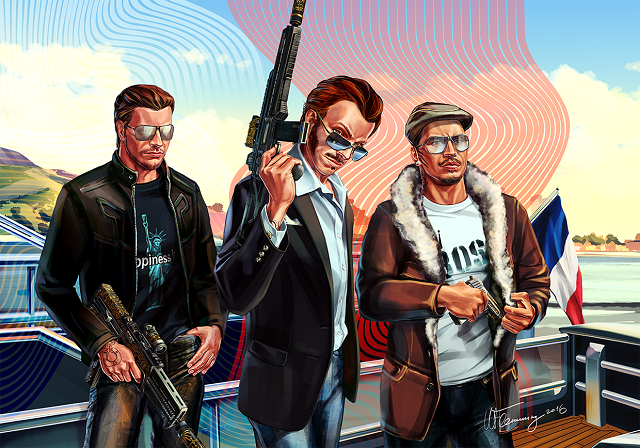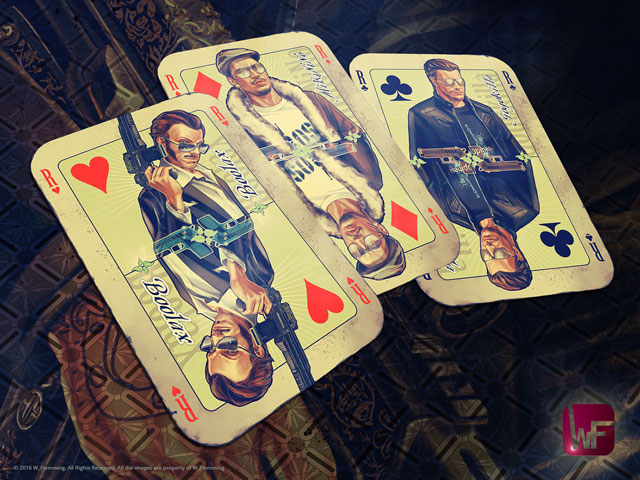 Grand Theft Auto Online: Liberté Égalité Fraternité by W_Flemming
"This artwork is dedicated to Freedom, Equality and Brotherhood, three words that best identify The Damned Brotherhood and FReeNCHCo on Grand Theft Auto Online." GTA fan art veteran W_Flemming portrays Crewmates Boolax, GoGoKilla and MiKiNiNo, pictured ready to defend their Yacht and elegantly transposed to some well-worn playing cards. Some sweet details in this one, including GoGoKilla rocking the Statue Of Happiness t-shirt from The Independence Day Update. Check out a motion graphics video version of these artworks, and appreciate the attention to detail via a few high-res close-ups.
Have you seen or created an exceptional bit of fan art or great Snapmatic photo that you'd like to share? Be sure to drop a link to it in the comments below for the Social Club community to enjoy, or send it our way to see via Mouthoff and we'll check it out. And if you aren't already, make sure you're following us on Twitter, where we regularly share awesome community creations.
 
Previously:
Pegassi Posters, Red Dead Reenactments & More...
Cluckin' Bell's Balls & Rings, Avatars on the Loose, Red Dead Throwbacks and More
Makeup Artist Transforms Herself Into Trevor, Pixel Art Claude & More
Sign in
To gain access to the Social Club you will need to sign in with a valid Social Club account.