Snapmatic Winners, Sumo Highlights and More from Lowriders: Custom Classics Week
Presenting the winners of the #CustomClassics Snapmatic Challenge that was held last week with our five favorite selections (as well as some great honorable mentions) below. Also, check out Lowriders: Custom Classics video highlights, including the official GTA Online Sessions episode of funny moments from our live stream with Carly Aquilino, Nessa, Daym Drops and Lazlow playing Sumo, racing out in fully modded Lowriders and lots more.
 
#CUSTOMCLASSICS SNAPMATIC WINNERS
Thanks to everyone who submitted their entry to the #CustomClassics Snapmatic Photo Challenge in the hunt for the GTA$1,000,000 award and good old fashioned Snapmatic community cachet. Plenty of Slamvans, Donks, Double Barrel Shotguns, Rolled Quiffs and High Waisted Trousers graced the #CustomClassics section of the Social Club Snapmatic galleries. Congrats to our four first-time-ever winners, as well as one veteran Snapmatic champion...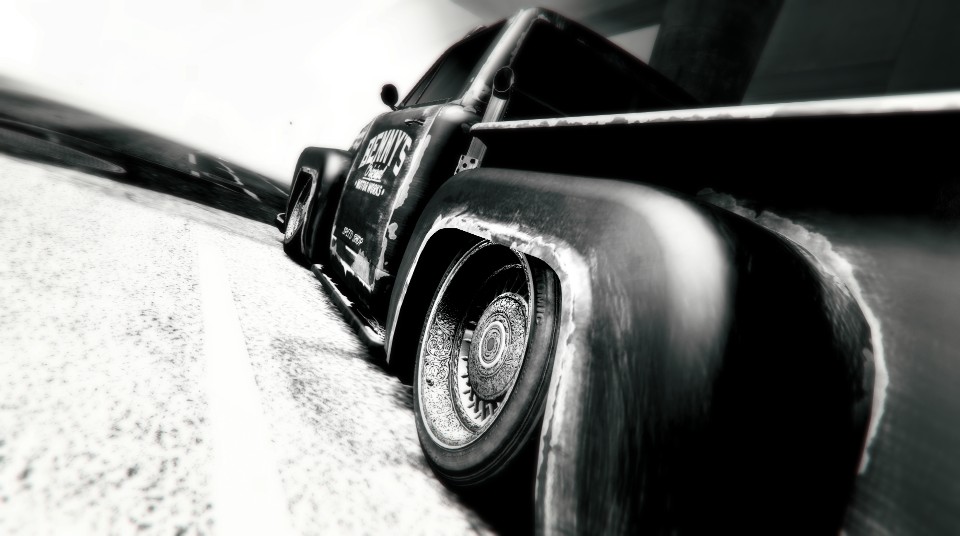 San Andreas Avenue by S4NT3LL173
Herb Ritts would approve. A beautifully shot black and white Slamvan snap with a rustic vibe. Complete with the Benny's Shop Truck Livery and Stack 'em Up Exhaust, S4NT3LL173's new ride is primed and ready to take it low n' slow.
The prolific Basimatic's Blacktop Bomber Slamvan prowls the waters of the LS Storm Drain. Constantly pushing the envelope with creative GTA photography, video and other creative endeavors, be sure to follow Basimatic on Twitter where she shares her amazing work day in and day out. A shoutout also goes to AXELSCHWEISS77 for this other sly shark-themed Slamvan entry worthy of honorable mention.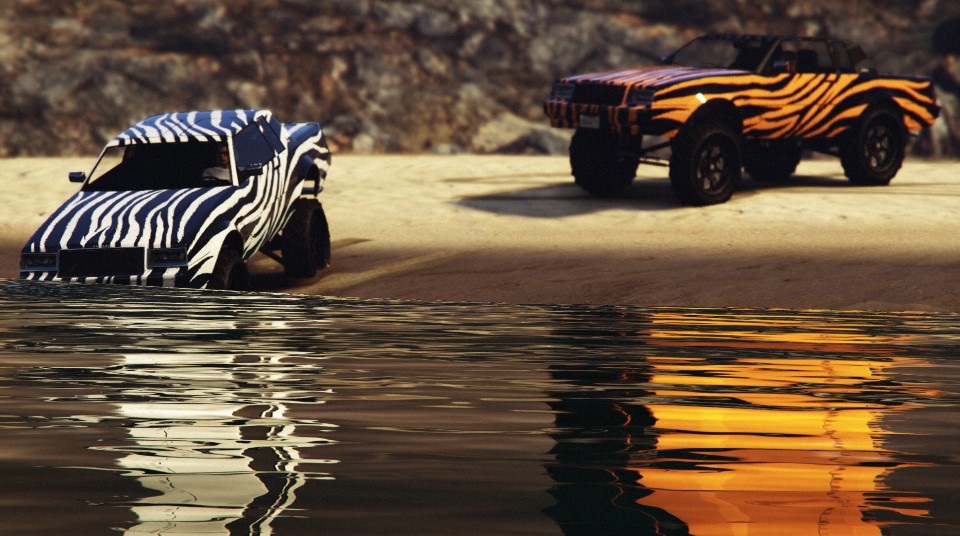 EASY PREY! by BNadal
From jaws to paws, BNadal brings us another clever vehicles-as-wildlife shot, using the Zebralicious Livery to depict an apex predator Faction Custom Donk sizing up its next meal at Procopio Beach.
Rocking some brand new Lowriders: Custom Classics threads and with her Slamvan ready to roll, erin7696's GTA Online character refills her Double Barrel Shotgun before heading out for a night on the town. Awesome detail capturing the shells gripped between her fingers as she loads up here.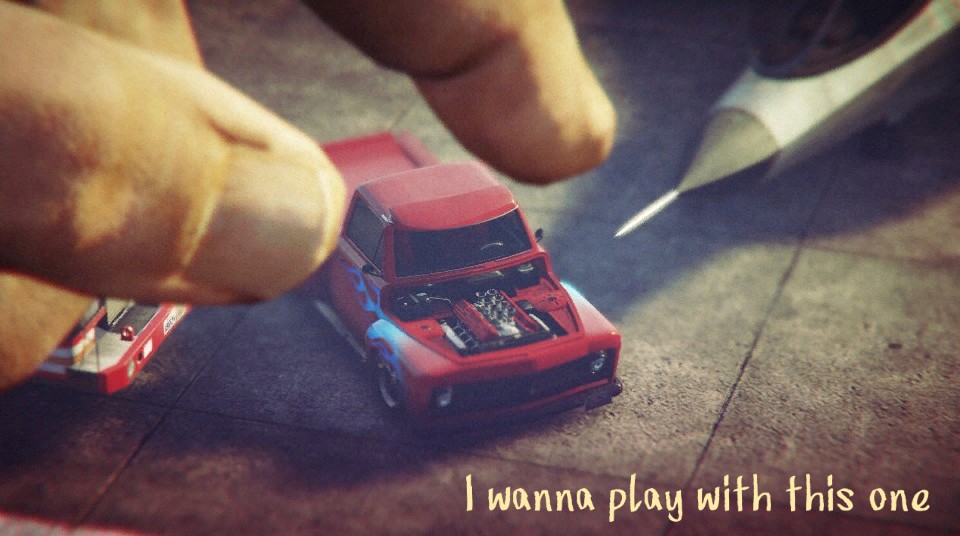 I WANNA PLAY WITH MY NEW TOY by withoutoragainst
Snapmatic photographer withoutoragainst makes intelligent use of in-game gestures and the optical illusion of forced perspective to make their new playthings appear miniature in size.
Other Honorable Mentions...
SUMO FUNNY MOMENTS HIGHLIGHTS, CUSTOM CLASSICS SHOWCASES & MORE
Watch this latest official GTA Online Sessions YouTube episode for some raucous moments with Carly Aquilino, Nessa, Daym Drops and Lazlow playing the new Sumo Adversary Mode, some Destroy Last Place Races with new rides from Lowriders: Custom Classics, and a particularly hilarious bonus round of Hasta La Vista.
/r/GTAV_Cruises celebrate Custom Classics Event Week by lining up their Donks down in the LS Storm Drain for an epic synchronized wave.
KYR SP33DY and the Crew get into a Sumo grudge match - with characteristically ridiculous results.
Kwebbelkop, Jelly and Slogoman pimp out color-coordinated Willard Faction Custom Donks and go on a spree with the brand new Compact Rifle. Check out Slogoman's perspective of the hijinks here.

Trott, Smith, and Ross - collectively known as Hat Films - and their friend Sips discuss the finer points of the Panto, Sips' mum's hybrid and take part in the occasional impromptu singalong as they get into hysterics with GTA Online's latest Adversary Mode.
For more Sumo shenanigans, also enjoy these vids from Swiftor, N&B Gaming and iamfallfromgrace.


SWEEPSTAKES WINNERS
Congratulations to the Custom Classics Sweepstakes Contest winners who have each scored a cache of GTAV prizes including the V Zippo Lighter, the Grotti Polo Shirt, the Welcome to Los Santos Soundtrack CD and more: sambogaming, Corpse_Collector, KhiDemo, HitFoxie and smoothyoungbeezy.

Previously:
GTA Online Lowriders Custom Classics Now Available
The GTA Online Lowriders Custom Classics Event Week
New Inventory Coming to Benny's Original Motor Works
Sign in
To gain access to the Social Club you will need to sign in with a valid Social Club account.