Fan Art Gallery: Pegassi Posters, Red Dead Reenactments & More...
From GTA Online inspired poster-style prints to detailed GTAV character tributes and nostalgic Red Dead Redemption throwbacks, this latest gallery of Rockstar related Fan Art is a veritable visual feast. Make sure to follow us on Twitter and Instagram where we feature the latest and greatest creations from the community on the regular. If you've got some fantastic fan art or Snapmatics to share, be sure to drop your work in the comments below for the Social Club community to enjoy.
Damned Brotherhood Crew member, W_Flemming contributes once again with a wonderfully evocative GTA Online inspired piece. The swirling abstract pattern behind the central character lends a dreamlike quality, complemented by the serene sunset tones. The lone anonymous figure seems proud of her spread, hunched against the harbor winds looking out at Los Santos.
Grobi-Grafik (aka Karsten Schreurs) continues to establish himself as a leading purveyor of GTA Online character portraits. The latest line-up of femme fatales includes incredible91852 (aka @Wendy_Rich_UK) of The Magnificent Team's character 's with ready artillery and elaborate ink.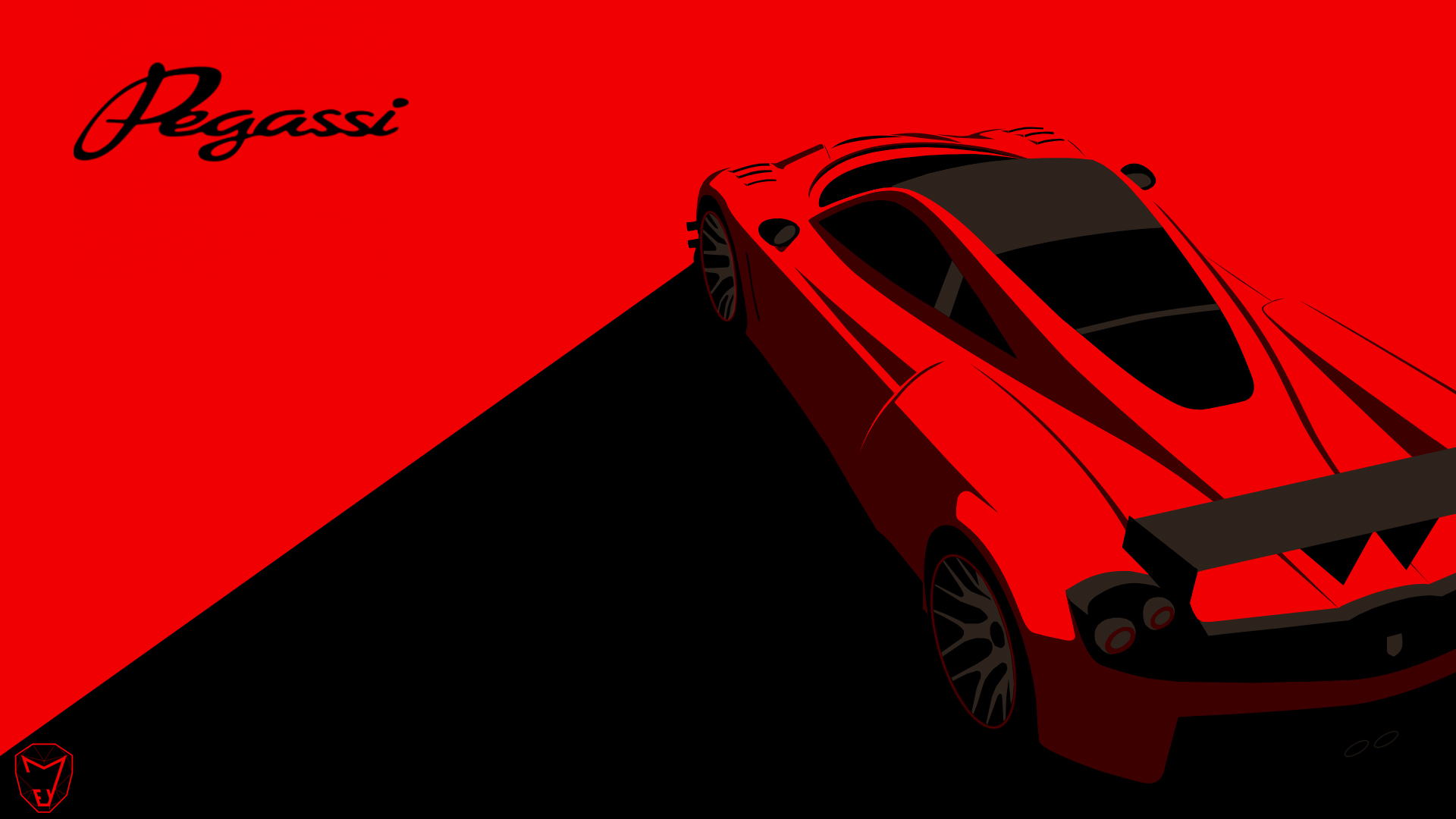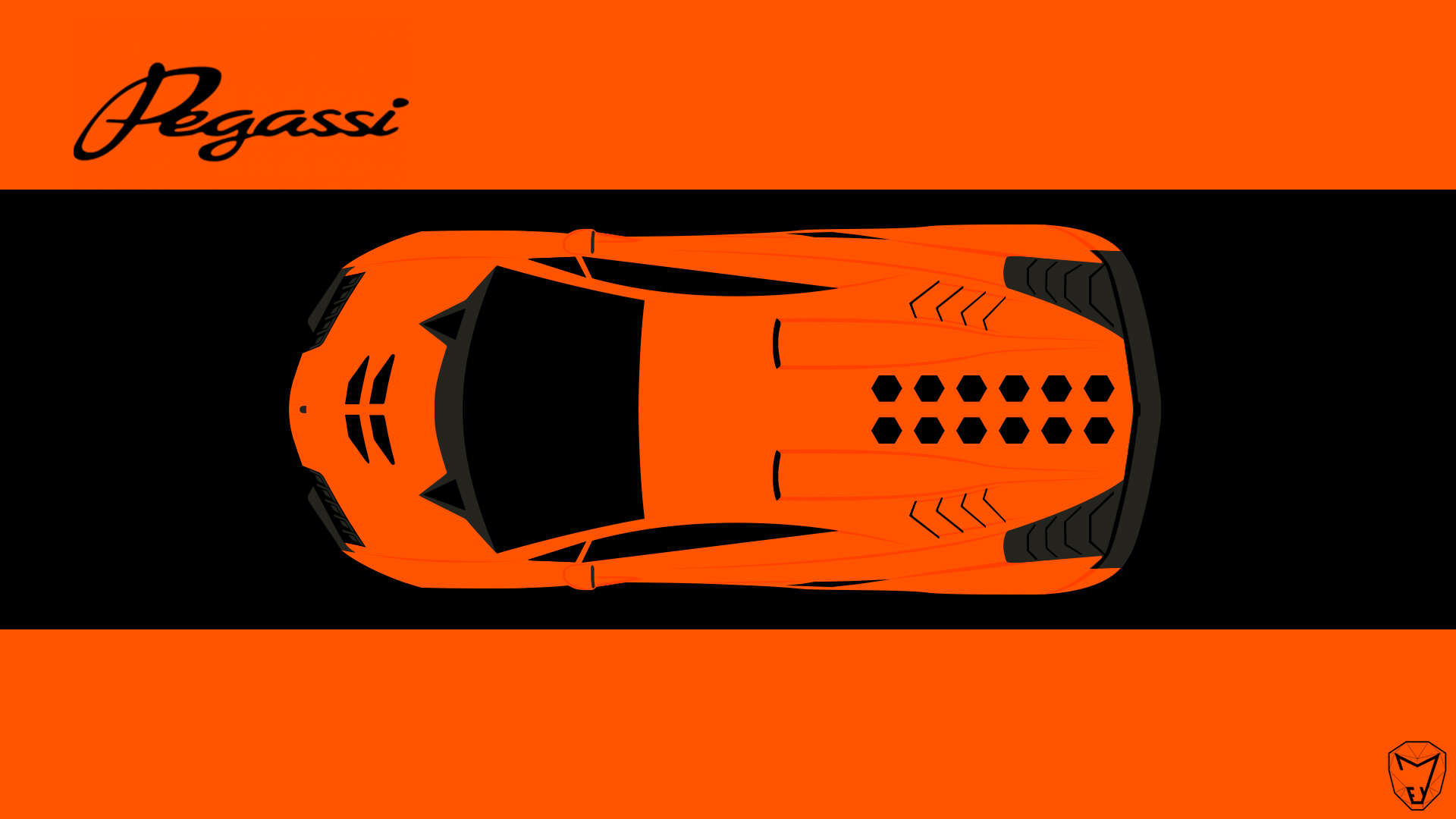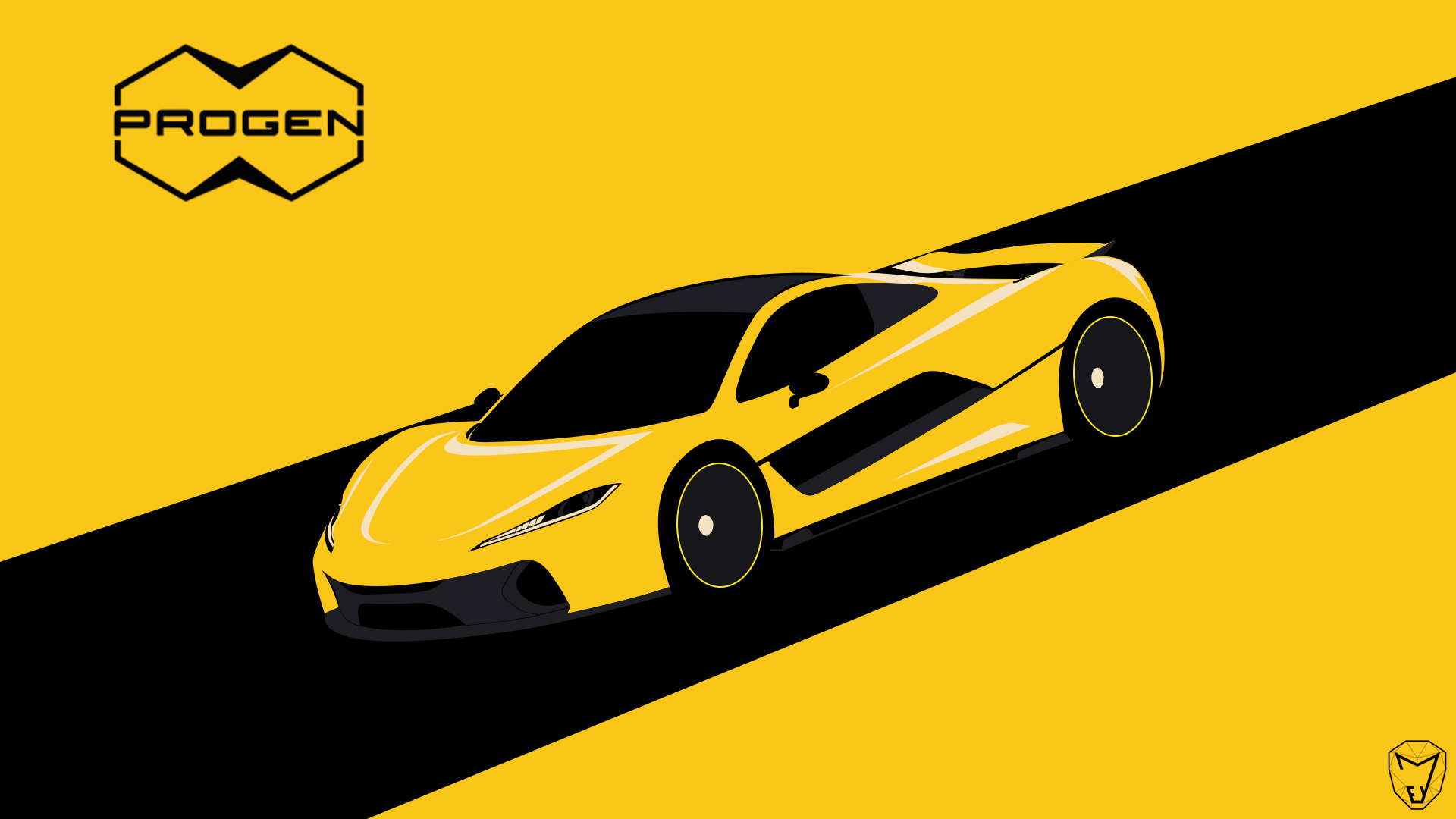 Pegassi Zentorno, Pegassi Osiris and Progen T20 by JeyM
Car enthusiast JeyM shared his artwork series with us on Twitter, creating visual odes to fan-favorite GTA Online wheels like the Pegassi Osiris, the Progen T20 and the Pegassi Zentorno. These sharp, bold prints emphasize the characteristic curves and lines of each vehicle.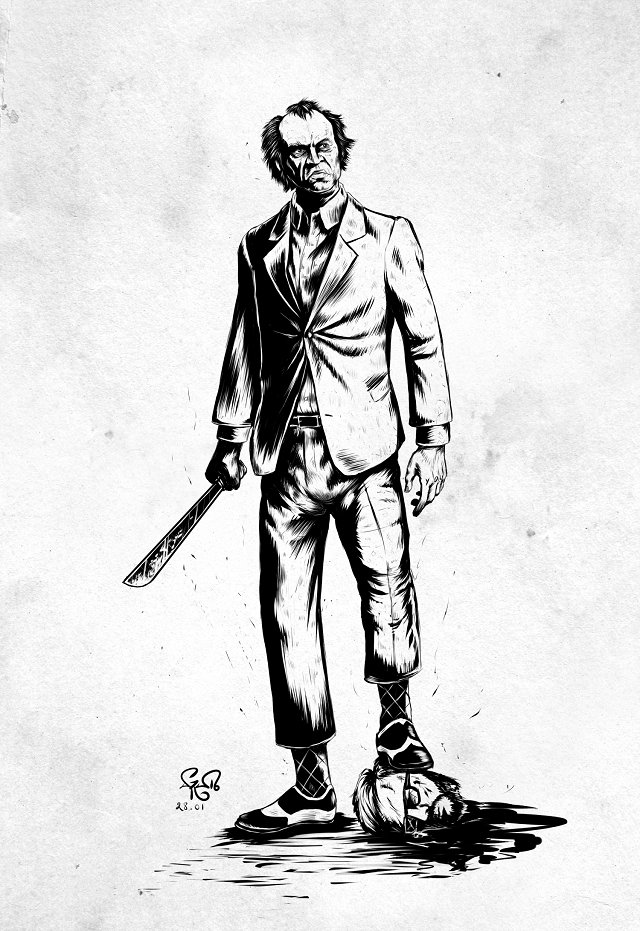 I Hate Hipsters by devil-urumi
Devil-Urumi's illustration is a brilliantly stylized portrait reaffirming Mr Philip's feelings on certain cultural zeitgeists. The monochromatic style uses jagged shading and harsh edges to create a brutal and uncompromising impression. Also, be sure to check out "I Can't Stop" - a piece inspired by her favorite GTA Online aircraft, the Hydra.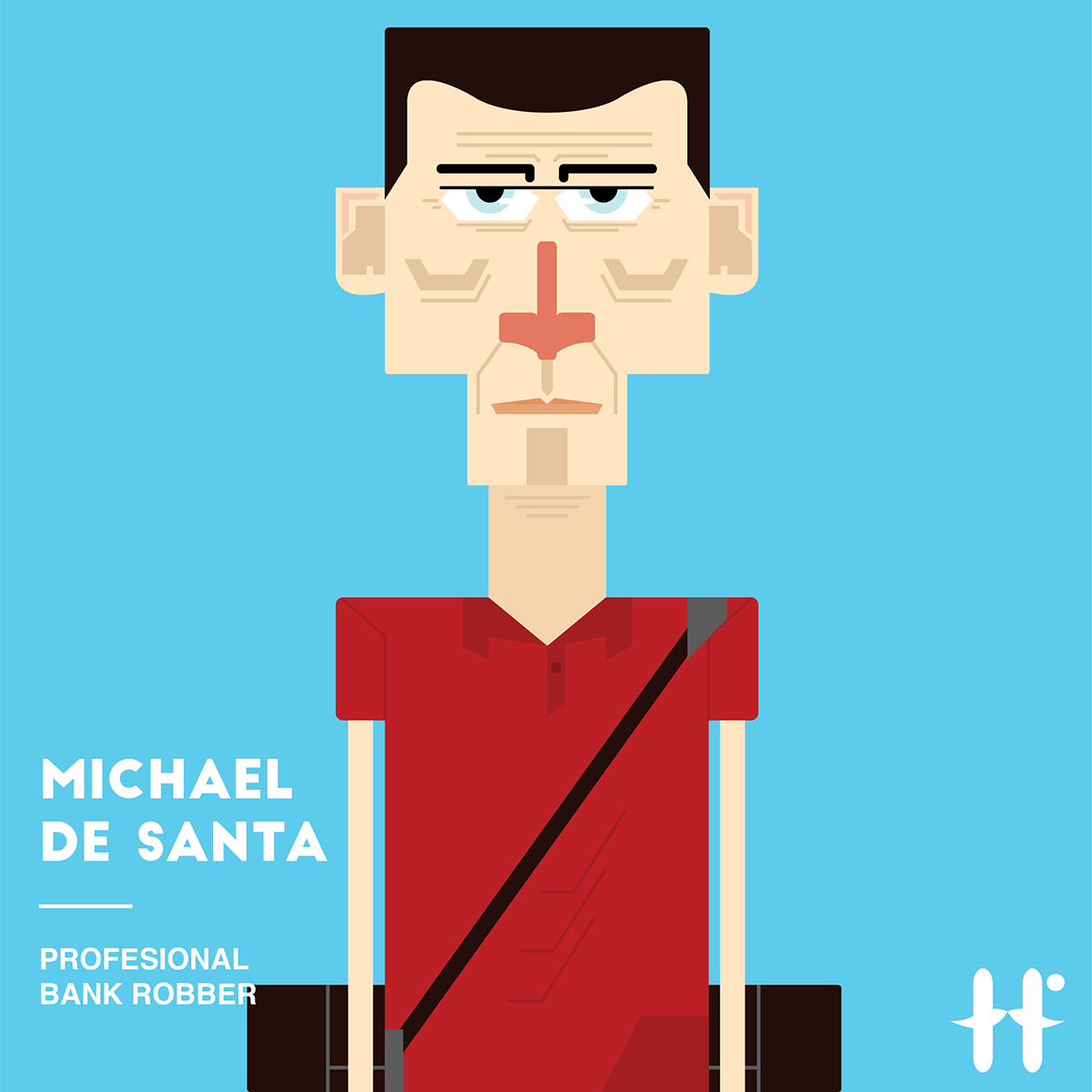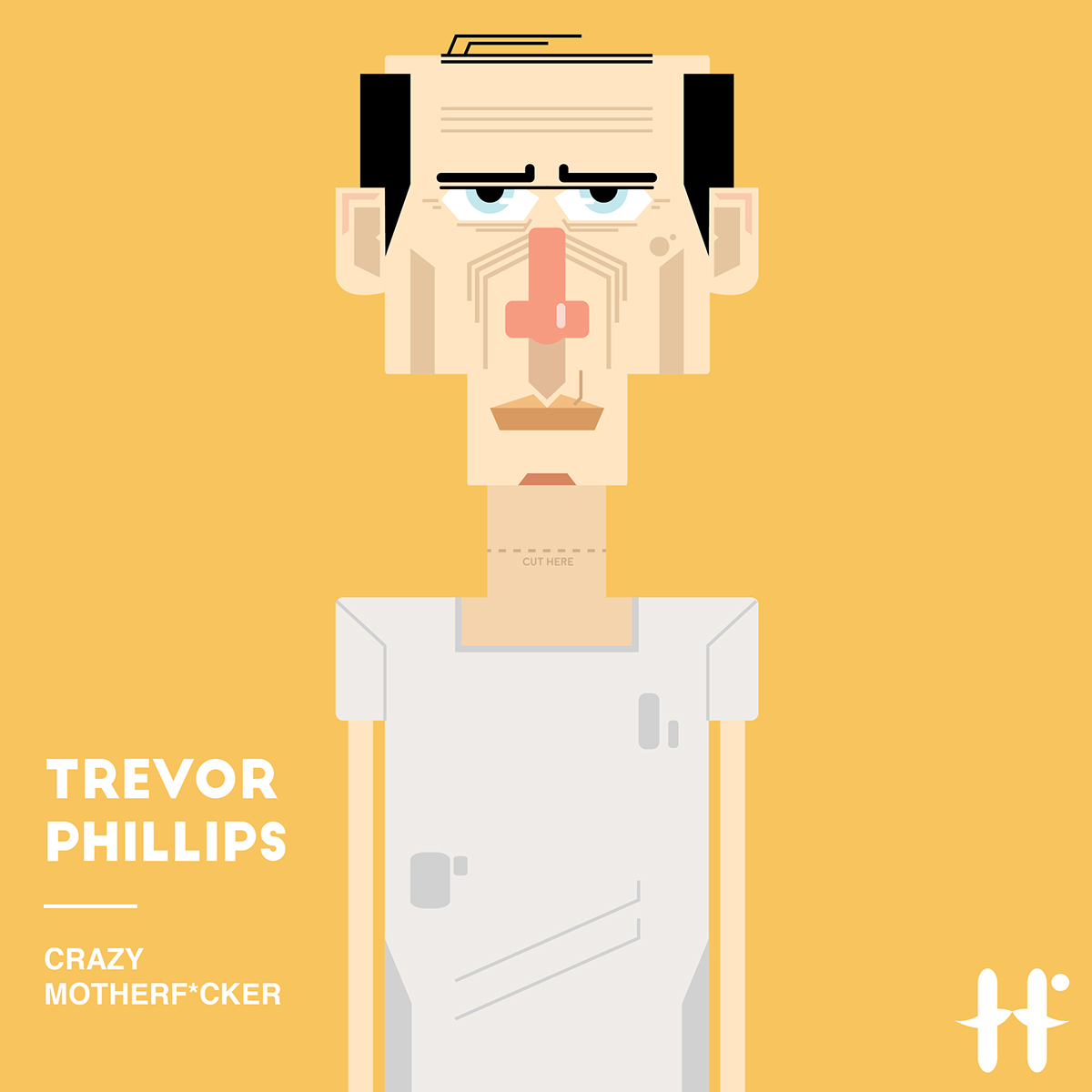 Michael De Santa and Trevor Philips by Hilman Fariza
Indonesian graphic designer Hilman Fariza shared these original tributes to Michael De Santa and Trevor Philips. The poses, color palette, and 16-bit style are deceptively simple techniques in isolation, but the combination of all three (along with nice attention to detail on shading the faces and clothing) makes for a truly unique image.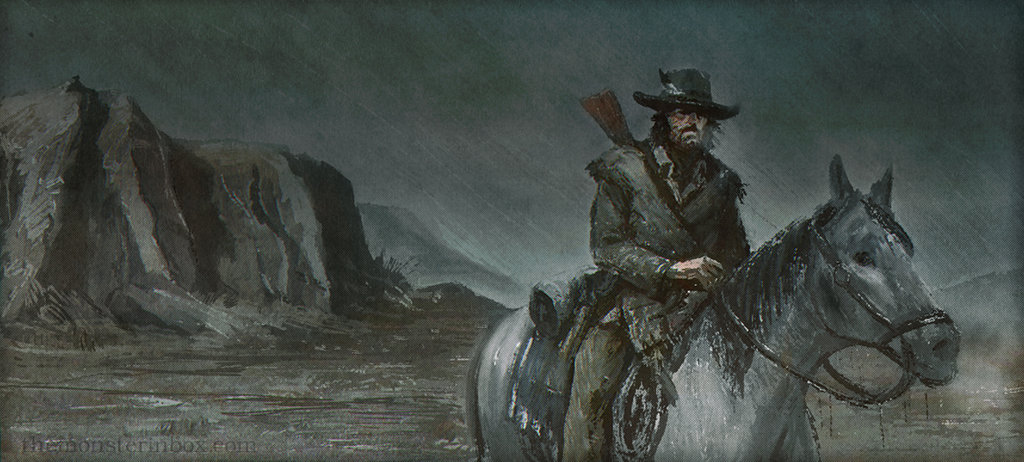 Red Dead Redemption by juhoham
Finnish artist Juhoham - AKA monsterinthebox - captures the moody atmosphere of John Marston's journey in Red Dead Redemption with this stunning paint and airbrush art piece. Set against the wild mountain range in a punishing storm, Juhoham's piece has dramatic detail, from the fine rain effects to the breath misting from both steed and horseman.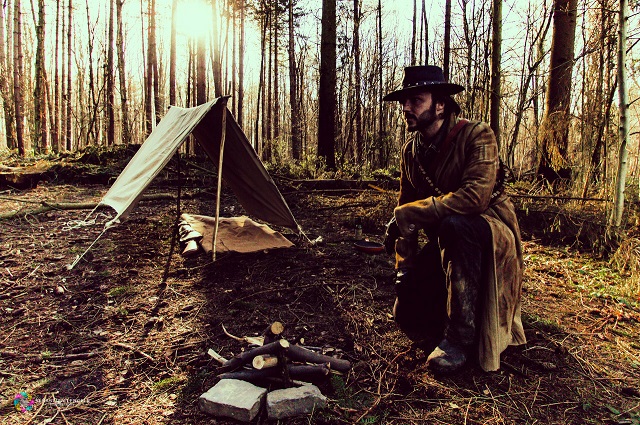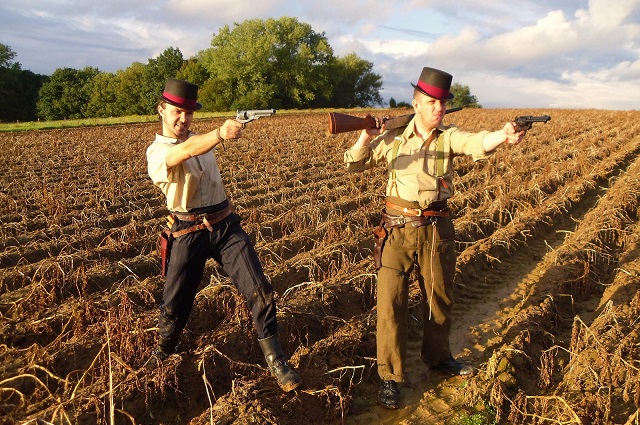 John Marston & The Walton Gang by GH-FORGE
GH-Force and co. combine spot-on locations, excellent photography and some mighty fine tailoring to capture these fantastic cosplay shots. Up top we see John Marston at the Improvised Campsite in Tall Trees, near the Manzanita Post settlement. Below, the team get into character as the Walton Gang - top hats and all. Check out GH-Force's DeviantArt page for more in this series including the Gaptooth Breach Mine, Bonnie MacFarlane and Abigail Marston.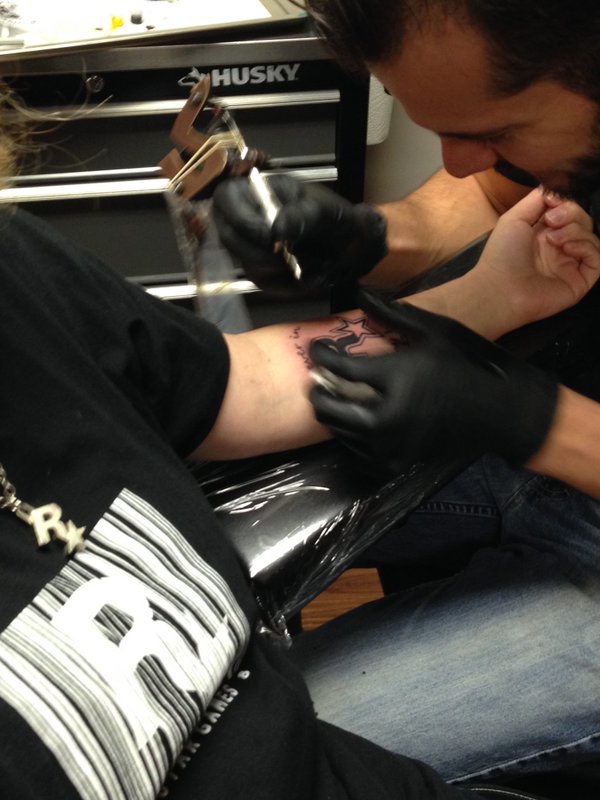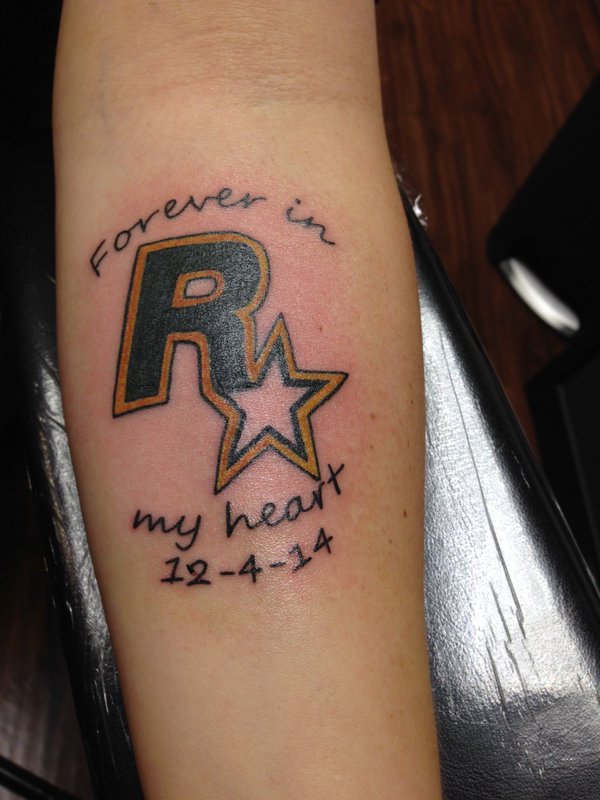 Rockstar Games Tattoo with Beastmodekim
Last but certainly not least, we were very honored to find out about this touching tattoo from our good friend @beastmodekim commemorating a special time we spent together with her and her son, @sunnygtaman (and fierce GTA player!). Believe us – the feeling is mutual, Kim - we're proud to call you guys our friends. Thank you as well to all those big hearted fans in the GTA community that are a part of #TeamAnthony for representing sunnygtaman and keeping him strong day in and day out!
Have you seen or created an exceptional bit of fan art or great Snapmatic photo that you'd like to share? Be sure to drop a link to it in the comments below for the Social Club community to enjoy or send it our way to see via Mouthoff and we'll check it out. And if you aren't already, make sure you're following us on Twitter, where we regularly share awesome community creations.
Previously:
Cluckin' Bell's Balls & Rings, Avatars on the Loose, Red Dead Throwbacks and More
Makeup Artist Transforms Herself Into Trevor, Pixel Art Claude & More
Art Deco GTA Cars, A Burger Shot Meal Constructed out of Candy & More
Sign in
To gain access to the Social Club you will need to sign in with a valid Social Club account.