Crew Noticeboard: The Black Wasps, Academi Security LLC, Brothers of X and More
The Crew Noticeboard is our featured column of Crews actively recruiting new members to join their ranks. We publish Crew recruitment pitches in their own words so that you know exactly what they're all about.
This edition of the Crew Noticeboard features pitches from a motorcycle Crew looking for some new prospects, a group of guns for hire ready to lay down their lives to protect your newly formed Organization and a car meet Crew with a penchant for showing off their latest rides. 
The
BLACK WASP
 Crew and their ferocious leader
varacuba
 are a force to be reckoned with across the streets and plains of Southern San Andreas. This MC is all about exercising their dominance over an ever-growing list of rival Crews
featured on their website
. If you're looking for a motorcycle club that promotes loyalty above all else then the BLACK WASP Crew may be for you.

"BLACK WASP is all about riding strong & having the best brotherhood of all time. We are a motorcycle club that has over a thousand GTAO supporters & active charters across the entire map of San Andreas. We are a multi-console club with charters riding across all platforms. Our club has been thundering down every highway since 2013 & we plan to keep going forever. We reject norms, we rebel against what anyone says, we make our own rules & we look for fights against any MC that stands up to us & we put them back in their place."
Currently on the lookout for new recruits are 
Academi Security LLC
 who roll true to their fearsome motto: "our duty is to ensure that hell is crowded prior to our arrival". They aim to not only dominate both the land and air with their four distinct divisions, but also to provide the perfect protection for any fledgling Organizations looking for Bodyguards.

"Academi Security LLC, or ASEC for short, are a private military corporation focusing to make sure hell is crowded before we get there. We are a small squad at the moment but are looking for recruits. We have 4 divisions: air units, ground squads, drivers, and field artillery.
Rules:
We are brothers-in-arms - no arguing

No Crew killing

Obey orders and be mature

Have fun"
Those looking to indulge in everything that GTA Online has to offer should look no further than the
GTA Black Hornets
Crew. This squad likes to take part in everything from Races and Deathmatches to Heists and car meets where they show off their official Crew vehicle, the Albany Manana, leaving you with plenty of options to fill your Social (Club) calendar.

"THE GTA BLACK HORNETS are a unique Crew, not confined to a particular niche but instead embracing everything GTA Online. If we are not "grinding" hard to earn cash and RP, we are on the streets of Los Santos and Blaine County, "rinsing" everything that moves. We hold regular vehicle meets featuring Crew vehicles (Albany Manana), classics, sports, off-road of course the new DLC vehicles."
The
Brother of X
 are a prolific Crew focused primarily on themed car shows they host at least once a week. Much more than just a gaggle of gearheads, BROX also host other activities including Snapmatic and Rockstar Editor contests to get your creative juices flowing. Check out their
website
for more information.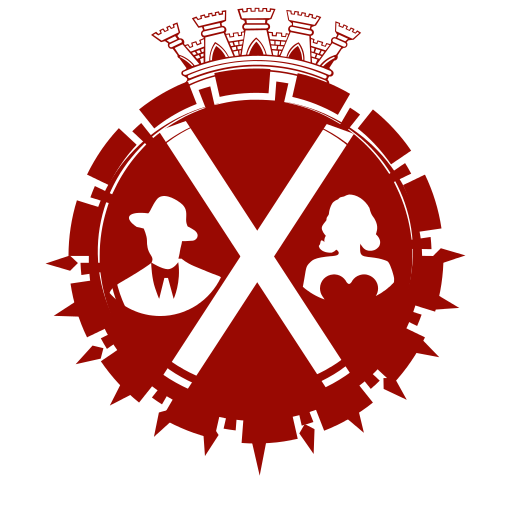 "We're incredibly active on GTA, with car shows and themed color meets being held by either me or three other hosts every week, as well as mid-week activities such as MEGA playlists and Crew vs Crew tryouts. Competitions are also held on our website (www.brothersofx.com) such as Snapmatic contests, emblem contests and, along with the new update, video contests.
Rules:
No Crew killing

Respect every Crew member

Use BROX as your active tag"
If you're looking for a relaxed, easy going group to join then you're in luck as
The Luckers
are on the hunt for some new members. Although a microphone isn't a requirement to join this PS4 Crew, they peg themselves as a very talkative bunch, open to all levels of skill and experience. Further intel on this charmed gang can be found on their
website
.

"Our Crew is very mature. We do Deathmatches, Races, Freemode, pretty much anything every day. We don't care about your level, so don't worry about that. We are a fun, talkative Crew that would love new members. Having a mic isn't a requirement. We love to grind missions if you need money as well. Also, this isn't a Crew that kills each other.
Rules:
Respect - Above all else please have some respect.

Active Crew - Please set The Luckers as your active Crew.

Crew Stuff - Represent us to the fullest & wear our Crew color, neon orange.

Console - PS4 only."
Of course, if you're already part of a Crew on the lookout for some fresh faces, drop a link in the comments below along with your pitch for the Social Club community to see. You can also hit us up at mouthoff@rockstargames.com and let us know why we should feature your Crew on a future edition of the Crew Noticeboard.
Sign in
To gain access to the Social Club you will need to sign in with a valid Social Club account.