Fan Art: Cluckin' Bell's Balls & Rings, Avatars on the Loose, Red Dead Throwbacks and More
Thanks so much to everyone who continues to share their GTA and Rockstar-inspired fan creations with the community. In the latest round-up, we have Cluckin' Bell's finest, impressive GTA Online avatars, some familiar faces straight out of West Elizabeth and more. Make sure to follow us on Twitter and Instagram where we feature great fan creations on the regular. And as always, if you've got some fantastic fan art or Snapmatics to share, be sure to drop your work in the comments below for the Social Club community to enjoy.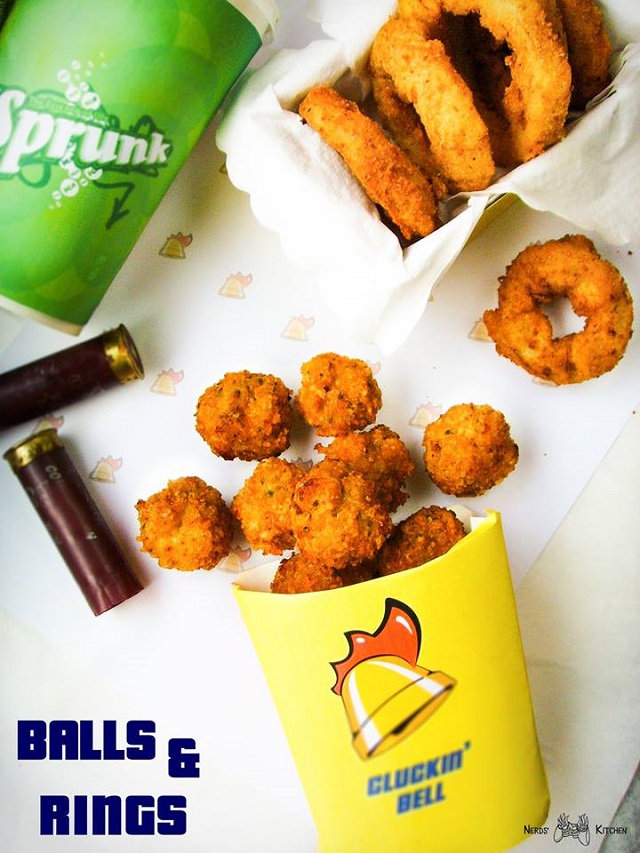 Balls & Rings by NERDS' KITCHEN
Gaming foodies can't seem to get enough of Cluckin' Bell. To go along with the Chickin' Bell Fowl Burger we've previously featured, Polish speakers can now create their own Cluckin' Bell Balls & Rings thanks to NERDS' KITCHEN. If these side recipes don't satiate your appetite, be sure to check out their version of The Mighty Cluck.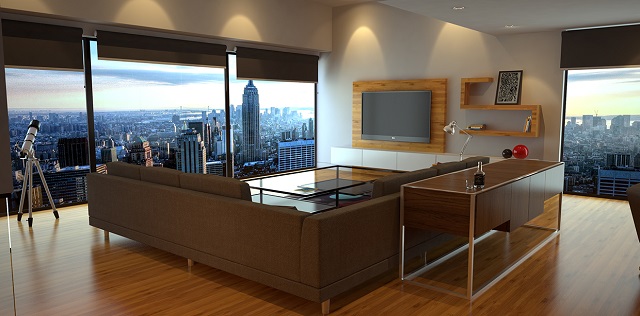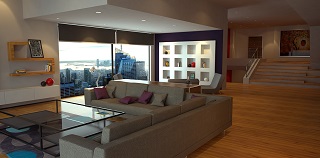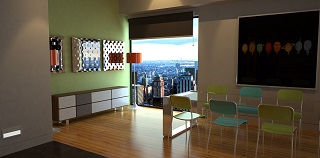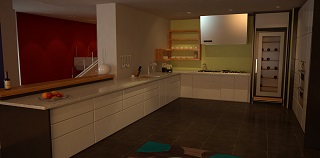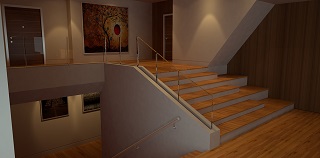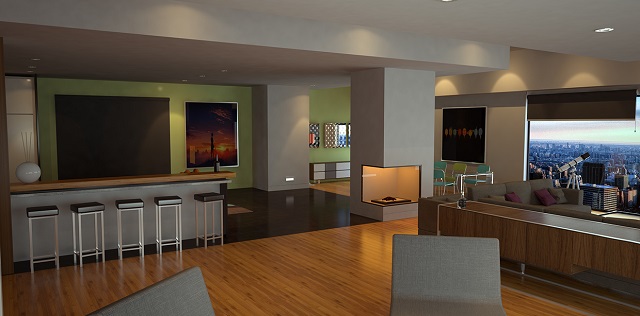 Eclipse Towers by Eray Demirel
With the help of 3DS Max, VRay and a bit of Photoshop magic, Turkish artist Eray Demirel brings Eclipse Towers to life with these hyper realistic renditions that will have you doing double takes throughout the entire impressive gallery.
Taking style references from both photos found in the De Santa's Rockford Hills Mansion and this epic IRL photo bomb, ɐuож illustrates Michael and Amanda celebrating their nuptials as a nearly naked Trevor rains down on their happy day. 
Hailing from Berlin, Social Club member NitzmanGTA emailed us this awesome light display poster he created using the GTA Online Beach Bum artwork and LED illumination. If you'd like to create a piece of your own, check out this step-by-step video tutorial.
Trevor Philips by Parin Cashmony

Combining both hand sketching and Photoshop, Thai artist Parin Cashmony creates an ominous portrayal of the destruction of the O'Neill Ranch at the hands of Trevor.


 

Sport shorts, Aviators, blood splatter and all pride – "That's how I show up on the beach in GTA V". Tumblr's Samson's Tale does an excellent job of summing up Mr. Philips.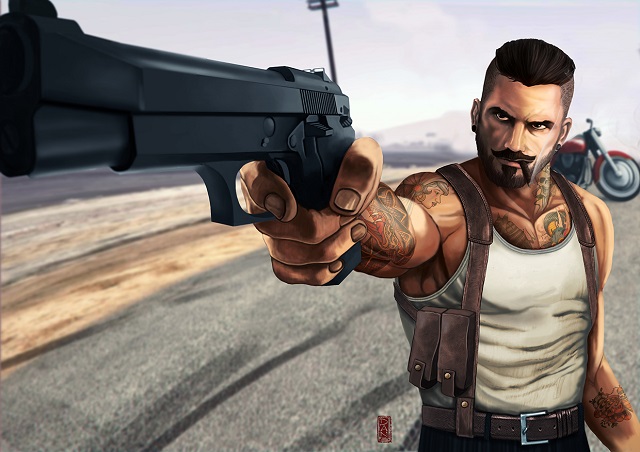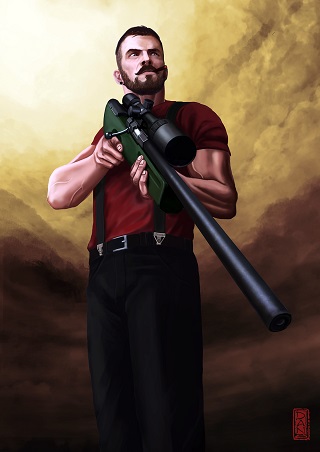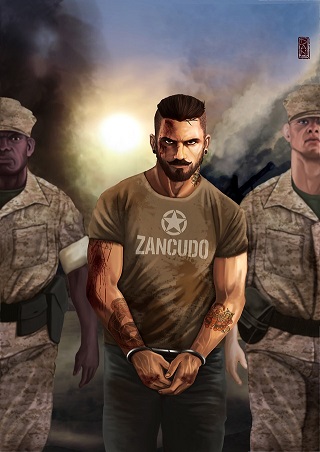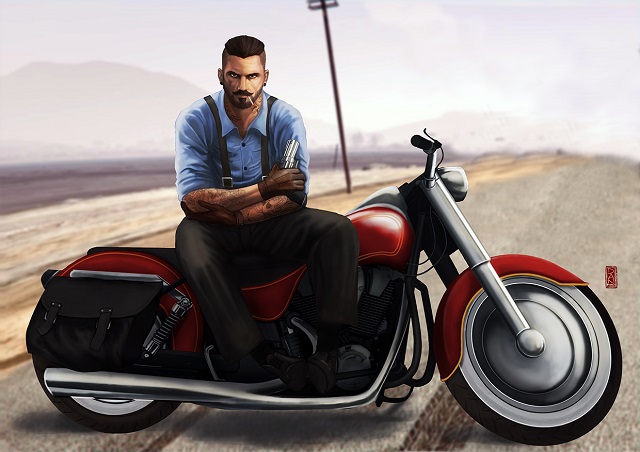 Projeto pessoal - baseado em gta V by Daniel Victor
Just one portrait is clearly not enough to capture the wild adventures of Brazilian Artist Daniel Victor's well-coiffed GTA Online character. Whether as a clean cut sniper or military prisoner, Victor's avatar somehow remains ridiculously photogenic.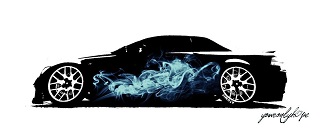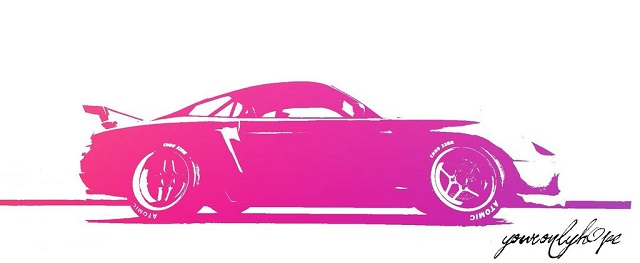 Car Art by your0nlyhope
Dan, AKA your0nlyhope on Twitter, has been creating these psychedelic versions of GTA Online vehicles and the results are simply stellar. Dan has teased that he has made a ton of these, and we can't wait to see what other creations he will be sharing in the near future.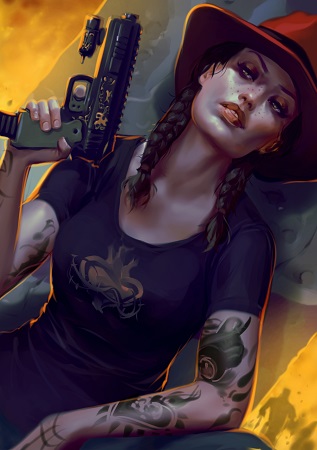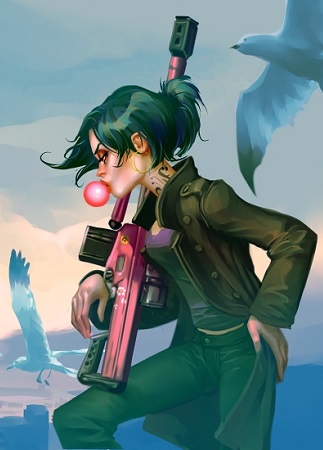 Character Portraits by Grobi Grafik
Perhaps one of the most prolific GTA Online character portrait artists, Grobi Grafik recently debuted @Tom_Linkens' sultry, but deadly, GTA Online character Cat Marston. The avatar is based on Tom Linken AKA Red_Lynx23's Snapmatics of his character as well as a video of the character fighting in Freemode. On the right we see another recently commissioned piece featuring a bubble gum popping sniper carefully watching over the city of Los Santos. Be sure to follow @grobi_grafik on Twitter to stay atop of the latest and greatest creations from this avatar aficionado.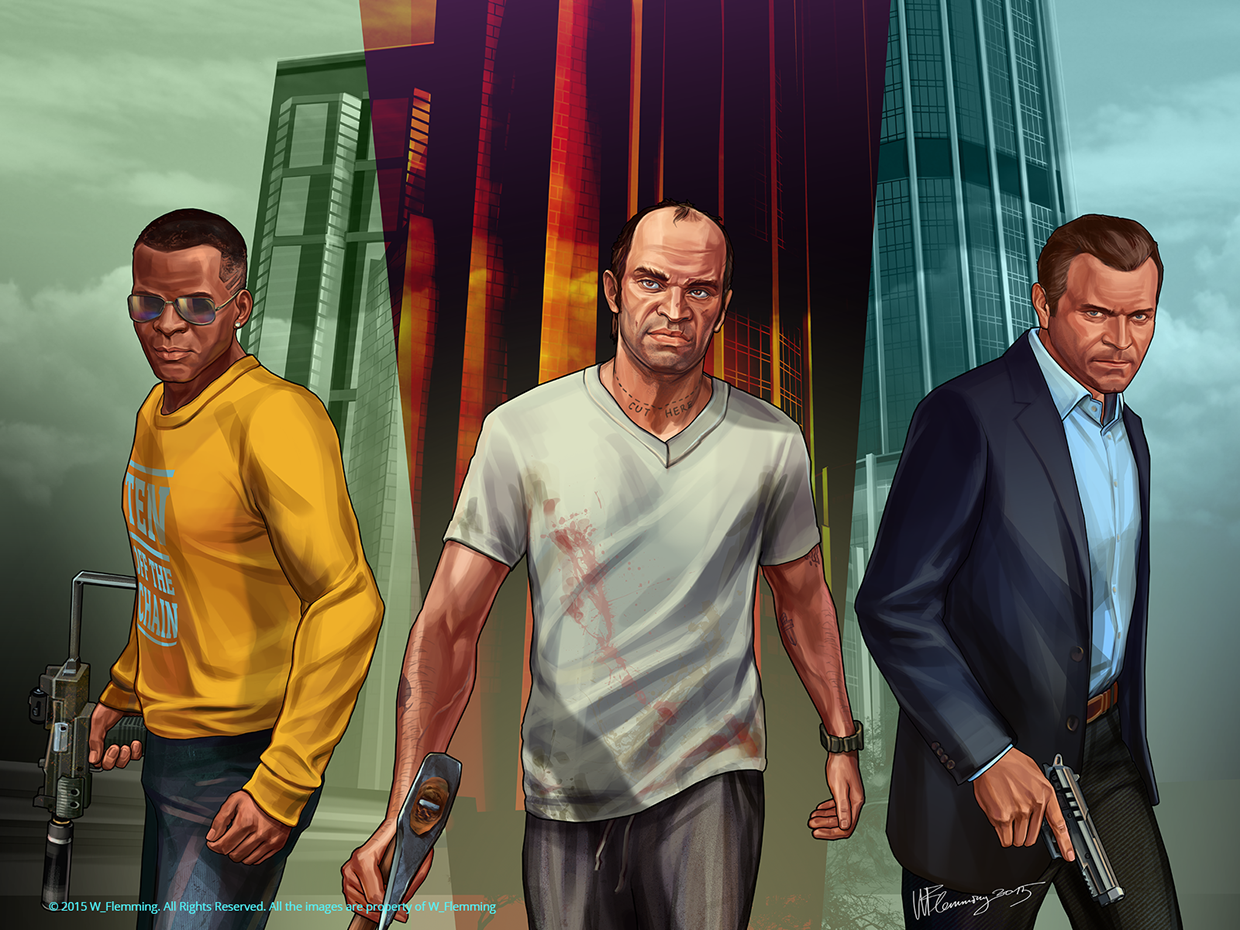 Grand Theft Auto V Protagonists by W_Flemming
Artist and member of the Damned Brotherhood, W_Flemming is no stranger to our Fan Art column, having previously shared her digitally hand-drawn and personalised portraits of her Crew as well as their Heist capers. This time, W_Flemming is back with this piece of the GTAV Trio. W_Flemming sums it up as '...my version of evasive and yet cheerful Michael, ready for action Franklin and the fearless owner of "Trevor Philips Industries" - Mr. Philips himself. And here they are, back together, open for any possible stroke of luck that future will bring them.'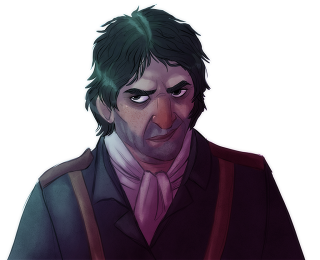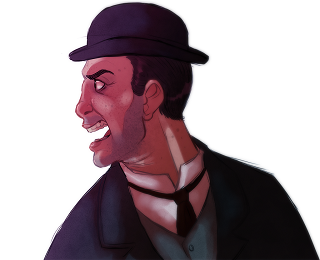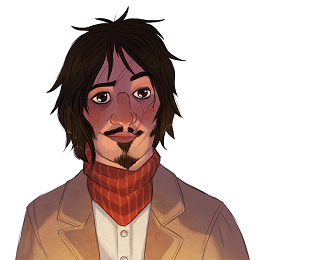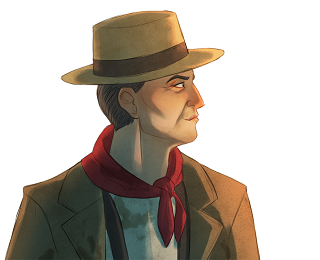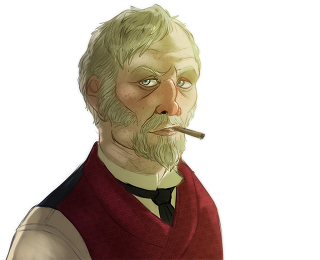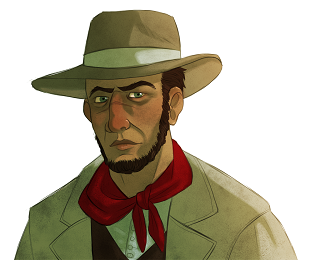 Red Dead Redemption Headshots by Shaiger
DeviantARTist Shaiger put together this headshot series of all of his favorite characters from Red Dead Redemption, which includes Captain Vincente de Santa, Agent Archer Fordham, Jack Marston, Rufus Starkey, Marshal Leigh Johnson, and Ralph Stricker. Be sure to click on each of the images to see all the detail that went into each of these impressive caricatures.
Have you seen or created an exceptional bit of fan art or great Snapmatic photo that you'd like to share? Be sure to drop a link to it in the comments below for the Social Club community to enjoy or send it our way to see via Mouthoff and we'll check it out. And if you aren't already, make sure you're following us on Twitter, where we regularly share awesome community creations.
Previously:
Makeup Artist Transforms Herself Into Trevor, Pixel Art Claude & More
Art Deco GTA Cars, A Burger Shot Meal Constructed out of Candy & More
"What Happens in the Dark": A Collaborative GTA Artwork Fanzine
Sign in
To gain access to the Social Club you will need to sign in with a valid Social Club account.