Save 20% on All Digital Downloads at the Rockstar Warehouse Thru December 31st, 2015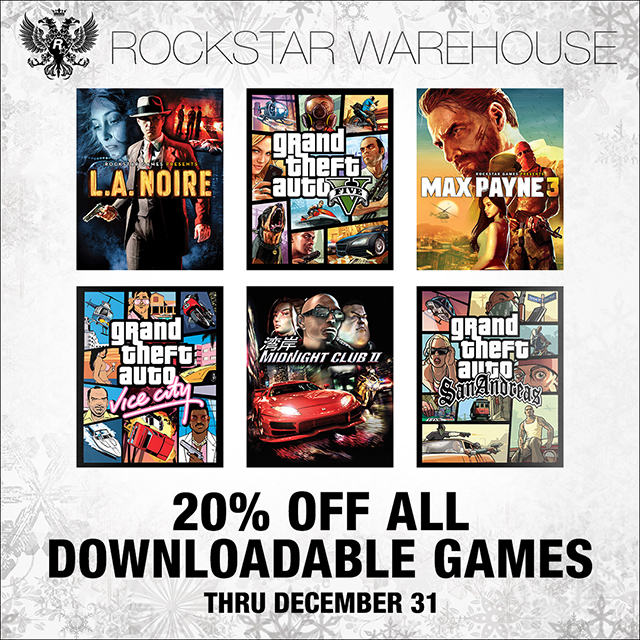 If you're looking for some last-minute stocking stuffers for fellow GTA fans, or ideas on how you might spend that post-holiday loot, the Digital Downloads section of the Rockstar Warehouse is currently offering 20% off all PC and MAC Downloadable games.
Move quickly and pick up the latest generation of Grand Theft Auto V on PC at 20% off to fully enjoy the ongoing Festive Surprise 2015, and you can get 20% off of all PC Shark Cash Cards to help support your Yacht Life aspirations as well. Also save on classics like Grand Theft Auto: San Andreas, GTA III, and Bully along with Rockstar fan favorites like L.A. Noire, Midnight Club II, and much, much more.
Visit the Warehouse today - sale ends Thursday, December 31st.
www.rockstarwarehouse.com
Sign in
To gain access to the Social Club you will need to sign in with a valid Social Club account.