Fan Art Gallery: Makeup Artist Transforms Herself Into Trevor, Pixel Art Claude & More
Check out an amazing makeup metamorphosis, a gallery-ready Trevor sketch, some awesome bits of GTA throwback fandom art and lots more in this week's gallery. Make sure to follow us on Twitter and Instagram where we feature great fan creations on the regular. And as always, if you've got some fantastic fan art or Snapmatics to share, be sure to drop your work in the comments below for the Social Club community to enjoy.
We recently featured the amazing work of talented makeup artists MaoMaoz and JerkyDerpy, and now to add to that list, we've discovered this unreal transformation pulled off by UK makeup maestro SammyLovesFossas. Watch her BTS video on YouTube to see exactly how the winsome blonde turns herself into an especially haggard and terrifying looking Trevor Philips.
@rozastc of Sake Tattoo Studio in Athens, Greece, inked this impeccably detailed work-in-progress half sleeve of the sexy scofflaw from our official Stop & Frisk GTAV art.
An impressive original 39x55" charcoal study of Trevor Philips drawn by Zurich based artist Audrius Ringaila aka ringailaART. Having specialized in b&w portraiture for over 20 years, Ringaila says that this is one of his first ever works incorporating color and it's not surprising that his 3 week endeavor came out with a detail that does the career criminal brilliant justice.
"How do you like it??" GTAhaus aka Motorcycho_NZ points out a fun bit of dopplegangery between the Sandy Shores psycho and Jack Torrance of The Shining in this post-Halloween treat.


 


High WASTED shorts by vaslegas

In tribute to the artist's "favourite character from anything ever!", vaslegas created this vivid hot pink illo of the unstable antihero.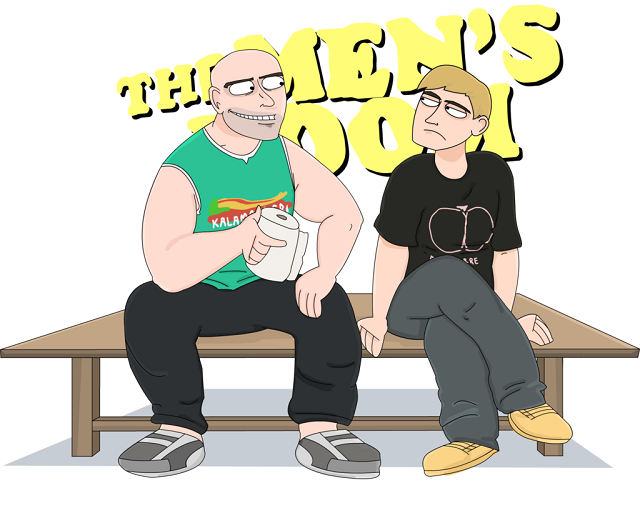 "Everthings around you, is a weapon" by FribergOinnonen
We've seen a lot of surprising GTA fandom artwork tributes over the years, but this might be the first homage to Liberty City's most popular syndicated men's advice call-in show, "The Men's Room" from Grand Theft Auto IV. DeviantArtist FribergOinnonen is inspired here by some characteristically sage advice by host Bas Rutten.
Claude GTA III #pixelart #pixels #gta3 #RockstarGames #fanart pic.twitter.com/jkV65xHxm9

— Hoyb (@hoybhoyb) November 10, 2015
The strong, silent and diligent Claude Speed gets the 8-bit treatment by pixel artist Hoyb, bridging the style of classic GTAIII character artwork with retro gaming nostalgia.
Veteran fandom artist Krbllov says that GTAV is his very first experience with online games and here he captures a glimpse of some of the explosive fun he's been having on his trusty Shitzu Hakuchou, evading jets, Kurumas, Insurgents and artillery galore.


 

Grand Theft Auto V by Remco van de Ven

Another striking depiction of the action-packed chaos of a combative GTA Online session - Dutch artist Remco van de Ven sources an in-game screenshot with fine Photoshop skills.
Striking door-style original poster art with perfect earth-toned color and composition as dokobo depicts John Marston strutting through the Wild West with smoking gun in tow.
Have you seen or created an exceptional bit of fan art or great Snapmatic photo that you'd like to share? Be sure to drop a link to it in the comments below for the Social Club community to enjoy or send it our way to see via Mouthoff and we'll check it out. And if you aren't already, make sure you're following us on Twitter, where we regularly share awesome community creations.
Previously:
Fan Art Gallery: Art Deco GTA Cars, A Burger Shot Meal Constructed out of Candy & More
"What Happens in the Dark": A Collaborative GTA Artwork Fanzine
Reimagined GTA Poster Collection by Tom van Dijk and More
Sign in
To gain access to the Social Club you will need to sign in with a valid Social Club account.