Check It Out: The Warriors Reunion in Coney Island this Sunday September 13th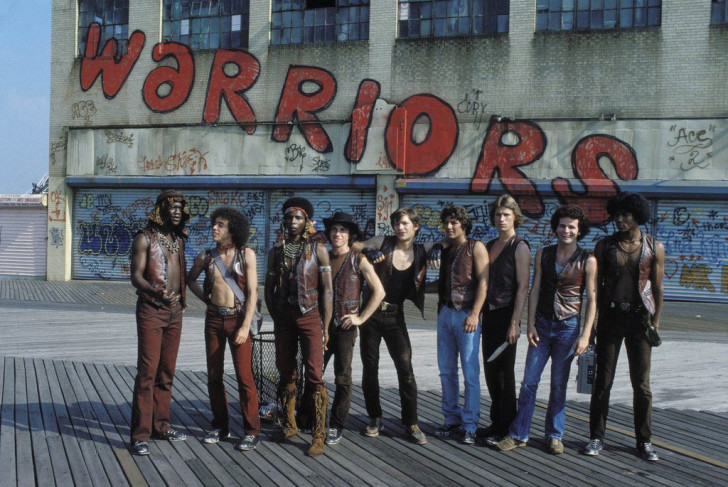 Attention all you boppers. The Warriors are back in the city and headed to CI, the big Coney. This coming Sunday September 13th, many of the film's original cast members will be reuniting at the Surf Pavilion for The Warriors Coney Island Festival in what they're dubbing the "Last Subway Ride Reunion Tour". 

Hosted by singer John Joseph of the Cro-Mags (you may have heard their work on Liberty City Hardcore), the day will feature everything from meet-and-greets with the original cast (including many of The Warriors themselves as well as actors who portrayed memorable members of rival gangs like the Orphans and Baseball Furies), live music from bands including Sick of It All (another LCHC alumni), a costume contest and a film screening right there on the gang's turf. Doors open at 10 A.M. and tickets are available for purchase here. If you're as big a fan of this cult classic as we are and you're in the NYC area, it sounds like one not to miss.

This fall also marks the 10th Anniversary of our own 2005 videogame adaptation of The Warriors - so for those of you who can't make that long journey to BK, feel free to get nostalgic by sharing your best Warrior-themed GTA Online Jobs for others to play. We'll be looking to feature them next month in a special edition Throwback Jobs post alongside homages to 2005's Grand Theft Auto: Liberty City Stories as well.

Previously:
35th Anniversary of The Warriors: Check Out the GTA Online Fan-Made Warriors Inspired Playlist
Sign in
To gain access to the Social Club you will need to sign in with a valid Social Club account.