Crew Cut: The STNC x GLRY Euro Car Meet, "The Five" TDM Tournament and More Crew Events
The Crew Cut is our special Newswire column highlighting exceptional grassroots community activity, events, accomplishments and other happenings across the thriving Social Club Crews scene. In this edition, check out a massive recent Euro Car Meet held in collaboration between two notable squads, some intense sky battles caught on camera by Crews specializing in aerial domination, as well as a few current grassroots Crew events and more.
STNC x GLRY's EUROPEAN FINEST #CARMEET
Ace photog colognemitch of the car enthusiast Crew, TheLowlyGentlemen teamed up with the Snapmatic maestro Crew known as Tha Gallery for an auspicious Car Meet dubbed the "European FinEst #CarMeet" Event. A lot of the dynamic and sexy snaps and excellent event videos that followed reinforce Gallery leader Killa___Cali's philosophy that "Low" is indeed a lifestyle. Peruse a few exemplary Snaps below and an awesome event highlight reel above, and follow both of these Crews closely to stay apprised of their next gatherings.
AERIAL EXPLOITS OF THE ELITE PC PILOTS CREW
Commissioners and esteemed dogfighters h8mex666 and Liinex both represent the PC Pilots Crew's passion for after-burning through the open skies with video montages like h8mex's Helicopter Montage 1 and Liinex's GTA V PC Dogfights/Stunts shown above. PC Pilots assign special ranks to all recruits and encourage members to contribute clips to upcoming official videos as part of showing the world what PCPI is all about, citing at their pcpilots.blogspot page "We will have for example Top 5 Pilot plays, challenge videos and Crew montages planned." Sub, follow or join up with these guys to enjoy some sick airborne stunting on the regular or to get involved yourself if you're an aspiring flyboy or girl.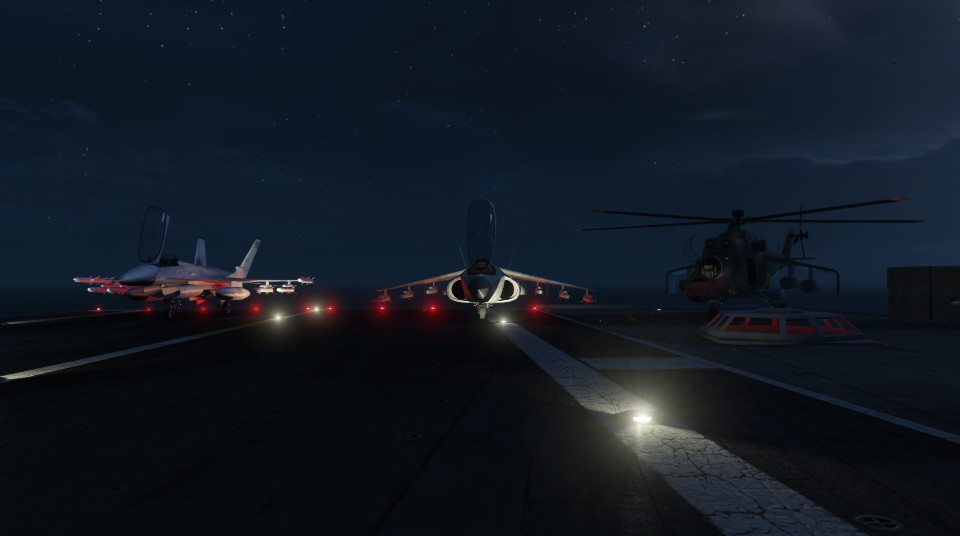 PC Pilot Crew Lieutenant Amocat1 pretty much tells all other pilots to "pick your poison" in this nighttime shot.
 
CREW ANNIVERSARY SPOTLIGHT: STUSH LIFE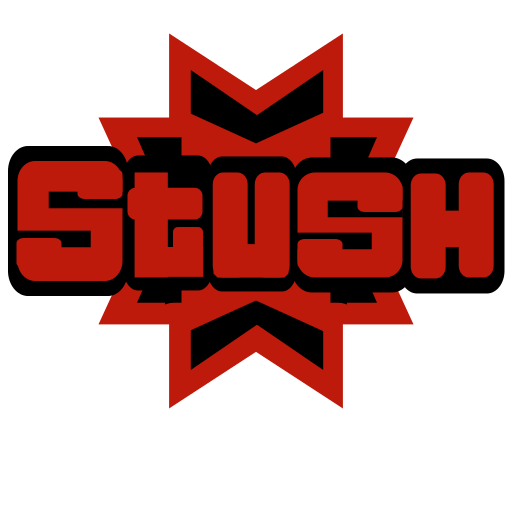 Passionate Crew Commissioner, Lazarus4life answered the call in our last Crew Cut asking for Crews to share their collective personal stories and experiences - Lazarus reached out to tell us about his stylish Crew known as STUSH LIFE. STLI recently celebrated one year of in-game comradery and friendship, having been founded by mikeaveli000 who had become unhappy with the Crew that he was in and decided to strike out on his own and gather a tight-knit circle of friends who believed that all members should have a shared level of equality, input, and extend a spirit of inclusiveness to newcomers.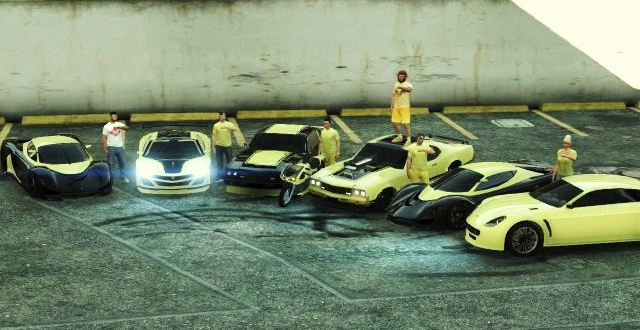 June 6th 2014 - Already friends from their previous Crew, the core members of the Stush Life Crew, POZZLA, davemillbrfc, callmenutty, downtime55555 and hiigzy gather to celebrate their bright new beginning.
From the outset, Stush Life looked to make themselves known across Facebook, Twitter, YouTube and Instagram, posting various shots of all their latest adventures showing off STLI's unique style.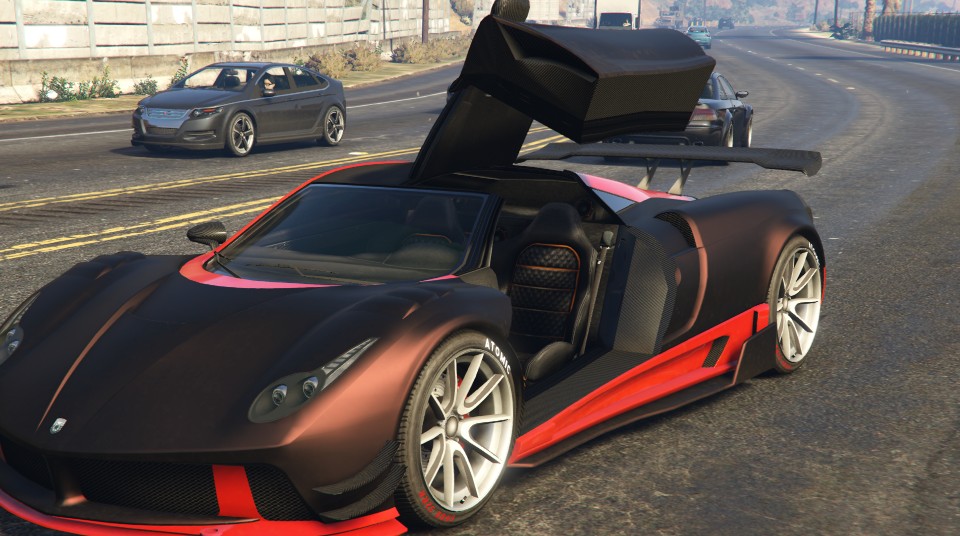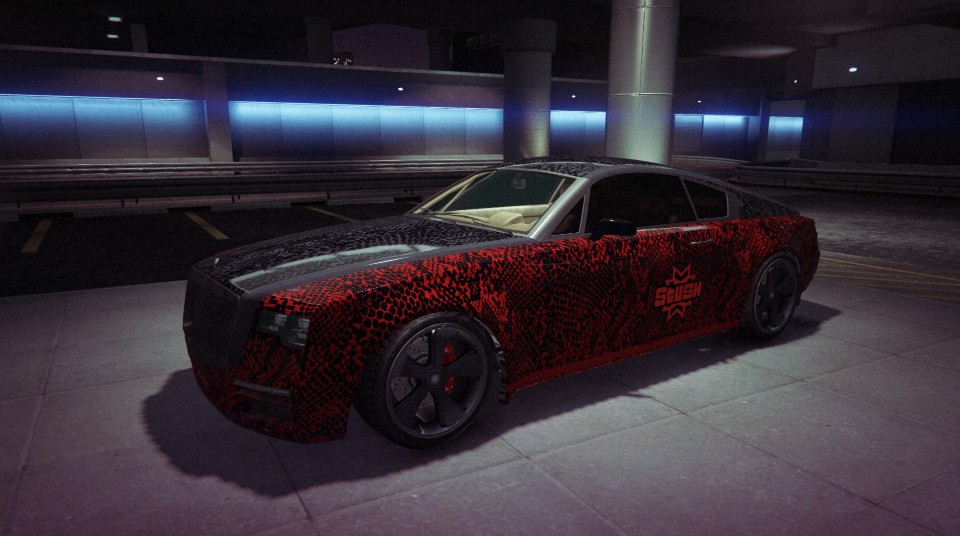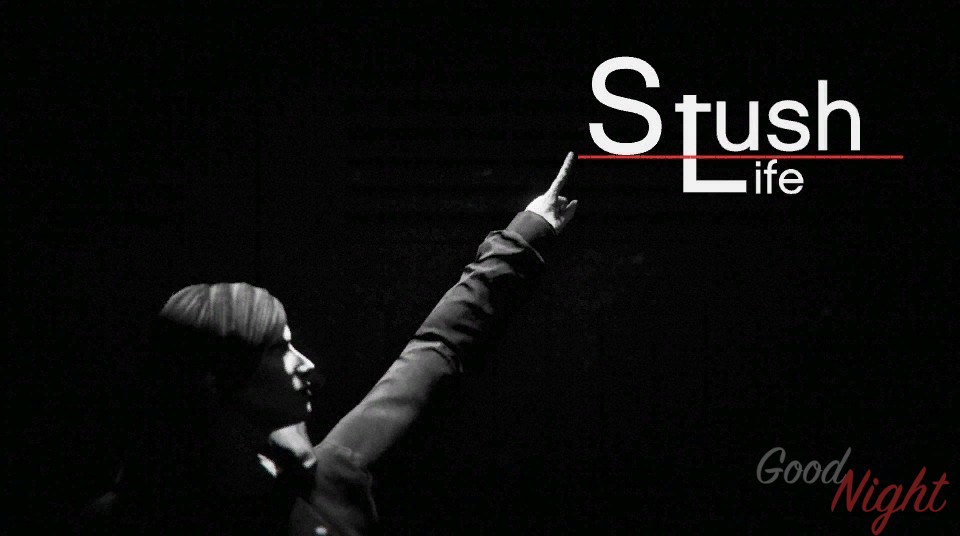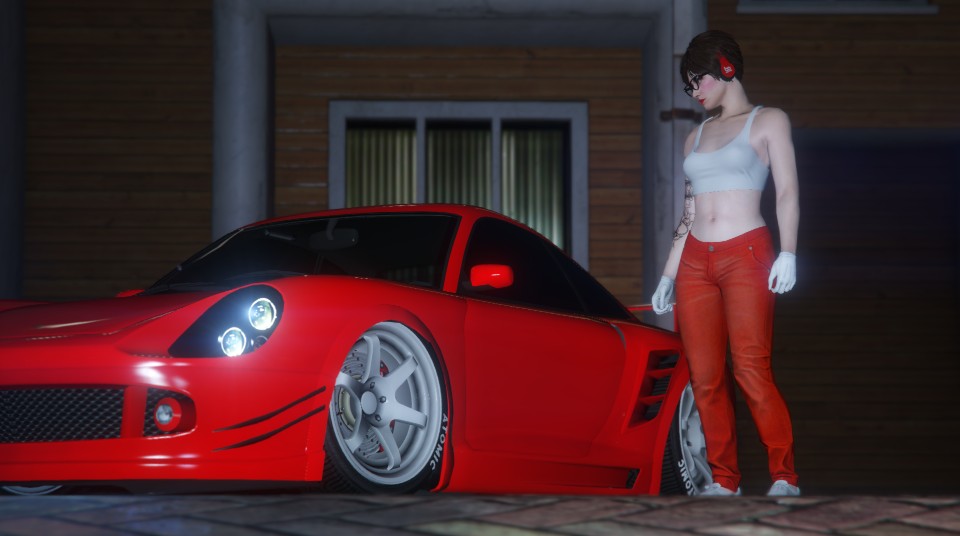 Fast forward one year and we see that a majority of the Crew have since moved from the Xbox 360 and PS3 over to the PS4, have updated their Crew Emblem and colors to black & crimson and are rocking the very latest in fashion and high-end whips. 
Over the course of a year, the fledgling Crew has grown quite a bit from 8 core members to a strong unit well over 150 deep – known for their knack for Snapmatic photography and for organizing structured TDM Crew battles, which have helped them earn a ranking amongst the top 100 TDM Crews worldwide on PS4.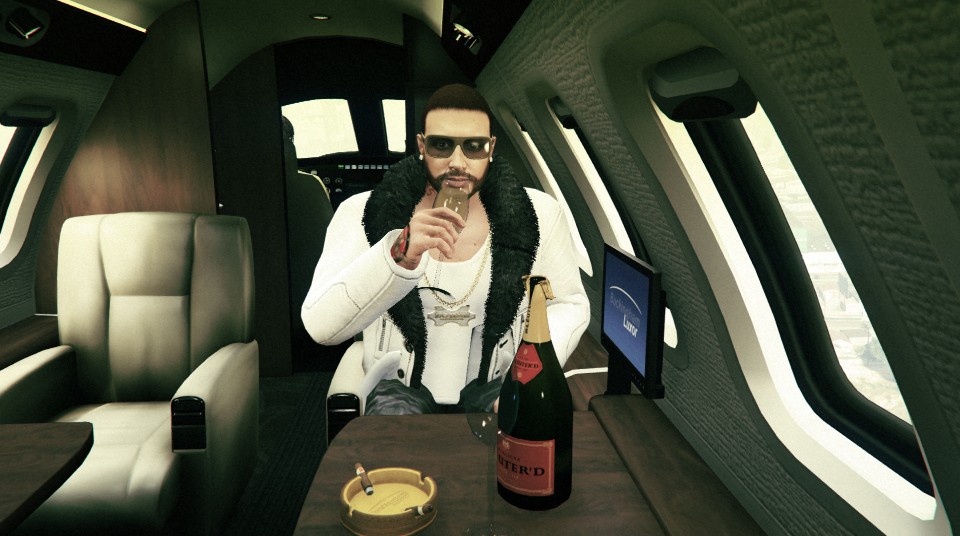 Sitting pretty in the Buckingham Luxor Deluxe, POZZLA raises a crisp glass of Blêuter'd to STLI's bright future.
These days, Stush Life is packing Free Mode lobbies, mastering the finer points of Heists and share some of that knowledge during organized Crew meets. To honor their anniversary, Stush Life held a "Stush Spectacular Weekend" celebration on June 14th across both PlayStation platforms to thank each and every one of its members for a great year and to look forward to another one filled with "fun, games, laughs, jokes, big bangs & booms!"
GRASSROOTS CREW BATTLES


HOT_KIMERA's battle-tested Crew, THE H0T CLAN are currently nearing their gaming clan's 7 year anniversary and to celebrate, the group put together this "Teamtage" featuring 12 of their core members showing off what they do best to the sounds of official GTAV soundtrack selection "Hive" by Earl Sweatshirt. Seen as the top echelon and elite smaller collective of the larger CAP PILLAS Crew, HOTZ really bring the fire to their competition in this presentation.
Meanwhile, KiLLiN ALL ON SiGHT are currently hosting a new tournament called "The Five" wherein the five best players from each selected Crew go head to head in a bracketed tournament style battle. Stay up to date with the tournament at http://challonge.com/thefive, check out the competitors in the official brackets announcement video on YouTube, and see their rules and regulations for the fine details.
CREW CALENDAR 
Many established Social Club Crews regularly hold scheduled events which you can sign up to join. The below calendar presents a lineup of just a few upcoming July events on our radar, and if you or your Crew are hosting some fun upcoming activities, make sure to shout it out in the comments section below for other Social Club members to check out.
















If your Crew is doing something exceptional that you think the Social Club community needs to know about, feel free to hit us up at mouthoff@rockstargames.com and tell us all about it – you might see your Crew featured in an upcoming edition of the Crew Cut.
 
Previously:
Down Since Day One Founder Crews, Bullshifters Crew Spotlight & More
The Top Street Racers on PC, Crew Joyriding with the Rockstar Editor & More
The New Wave of Motorcycle Clubs, Crew Battle Report & More
Sign in
To gain access to the Social Club you will need to sign in with a valid Social Club account.