Fan Art: Lego Turismo, Fierce Femmes, Michael's Glory Days & More
The latest round of community fan-artistry features tributes to The Lost and Damned, Max Payne 3, and a Lego rendition of the Grotti Turismo R among the GTAV-inspired homages. As always, follow us on Twitter and Instagram where we feature the latest fan creations, and if you've got something of your own, feel free to share it in the comments below for the community to check out.
"The Turismo R is without a doubt my favourite car in the game. I loved it so much, that I decided to build a Lego replica as best I could..." Redditor C_12 used up nearly all the red Lego bricks he had to create this rendition of the Turismo.
​GTA V Fan Art veteran Julia Scott is back with this killer sketch of Trevor hanging in the desert with some feathered friends.
.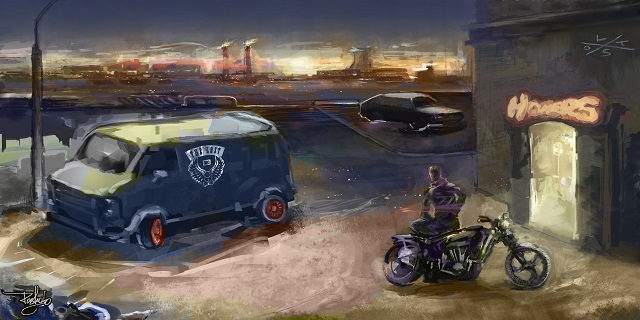 The Lost MC by Pashoto
Pashoto's homage to The Lost and Damned is set appropriately outside of the Honkers in Alderney, and would've looked great hanging in the Lost MC's clubhouse.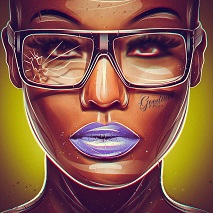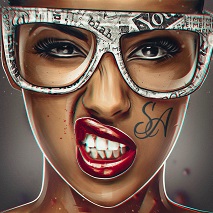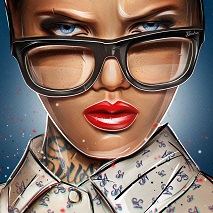 GTA Style Portraits by GoodwinGoodwin
DeviantARTist GoodwinGoodwin reps some fierce looking females in these GTA-style portraits.
Felloliette portrays a "young and already very unsatisfied with life Michael Townley" long before he became the self-proclaimed "fat washed up jock who can't get his head around the fact his high school football career didn't play out the way that he planned" in GTAV.
Superhermit AKA Kevin Herrera mimics the style of the Max Payne 3 promotional artwork, with his take on the world-weary, philosophizing enforcer.
Have you seen or created an exceptional bit of fan art or great Snapmatic photo that you'd like to share? Be sure to drop a link to it in the comments below for the Social Club community to enjoy or send it our way to see via Mouthoff and we'll check it out. And if you aren't already, make sure you're following us on Twitter, where we regularly share awesome community creations.

Previously:
GTA Cinema, Red Dead Redemption 3D, L.S. Noire & More
Femme Fatales, Celebrity Sightings, The Rockstar Rock & More
Using the Rockstar Editor to Make Stunning Spherical Panoramas and More
Sign in
To gain access to the Social Club you will need to sign in with a valid Social Club account.