Fan Art: GTA Cinema, 3D Printer John Marston Model, L.S. Noire & More
This latest round up of amazing artistic endeavors features a 3D printed diorama, silver screen tributes, a bit of L.S. Noire, and some impressive Grove Street inspired ink that would make The Families proud. Don't forget to follow us on Twitter and Instagram where we feature the latest fan creations, and as always if you've got something of your own, feel free to share it in the comments below for the community to check out.
Self described "T.P. Enterprises Associate" and dedicated Trevor Philips fan Bulmaradkee's took two weeks to create this portrait of everyone's favorite hipster scoping out his next victim.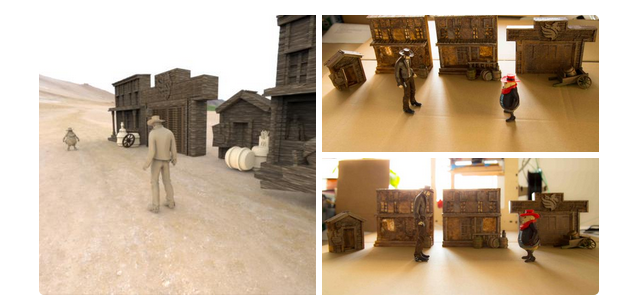 DesertEagle used a 3D printer to set up a "piece scene from Red Dead Redemption with two cowboys dueling face to face", which was featured on 3D printing blog Shapetizer. The article includes schematics of the background set models so that you can compare the start of the process to the final diorama.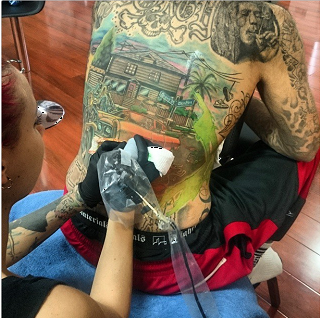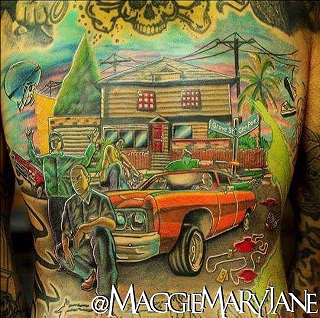 Last year we featured this WIP by tattoo artist Maggie Brennan AKA @MaggieMaryJane. After spending a whopping 70 hours in the chair, the results of this inking are a truly impressive Grove Street tribute on her mate @mightdieb. The little details of the piece tucked into every corner are great, including the shoefiti and searching helicopter.
This intense mashup created by Slattsy is insanely epic. Cargobobs, car chases and explosions in spades are what Grand Theft Auto Online is all about.
By altering a shot of the Oriental Theatre in Vinewood, VaultScout gives Michael De Santa and Los Santos the L.A. Noire treatment. The limited colour palette, dreamy impressionist style and 1940s attire complete the noirish atmosphere of the piece. Be sure to check out the widescreen version to appreciate every detail.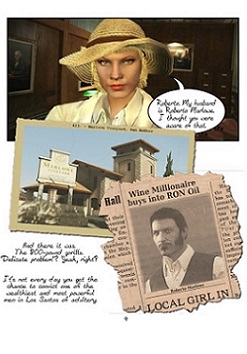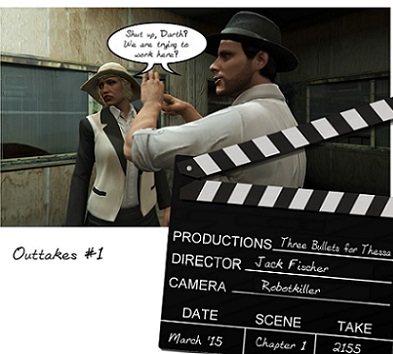 Three Bullets for Thessa by Koalindl
Lightning has struck twice as deviantARTist Koalindl has also tapped into the L.A. Noire/GTAV crossover genre. Last August, we featured a few of this German artist's picture perfect postcards. For his follow up - Koalindl has started creating fan fiction in the form of an original graphic novel titled "Three Bullets for Thessa - An LS-Noir-Comic." As it is a WIP, check out Koalindl's deviantART page as he intends to update it frequently as the story progresses.
| | | |
| --- | --- | --- |
| After teasing us with a sneak peak several weeks ago, Spanish artist Sarnosful delivers a stellar storyboard of an imagined scene from Space Monkey 3D. Go go Space Monkey! |   | Packed in their custom Kuruma with Flare guns blazing "This is pretty much how we carry out every Heist" - solid plan indeed. |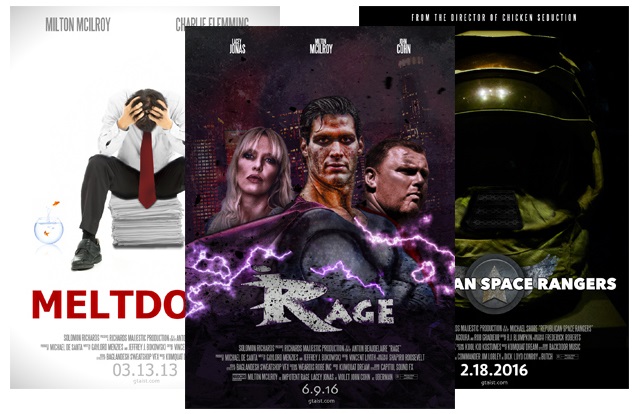 Grand Theft Auto Movie Posters by GTAist
GTAist has brought entertainment from the GTA universe to life with these homemade movie posters. Be sure to check out the full GTAist article to see the high-res images of Meltdown, Republican Space Rangers, and Impotent Rage.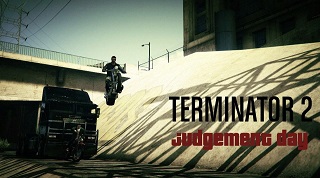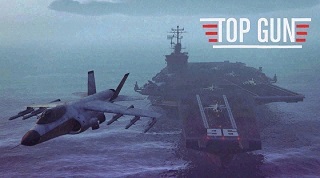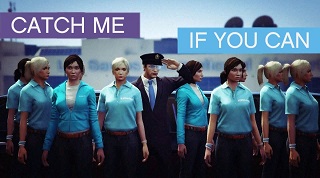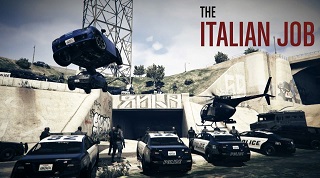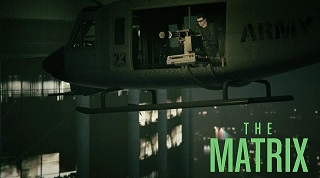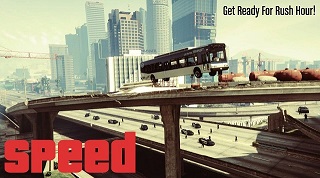 In our last go-around, we featured the celeb character creator stylings of CharmlessRogue; it seemed only fitting to feature Commissioner of the Evil Allstars Crew, Zebfar, who specializes in creating Snapmatics that are inspired by different movies. The time and meticulous coordination involved in these scenes may be daunting to most, but it seems Zebfar and company are more than happy to rise to the occasion with some impressive results. For more movie inspired Snapmatics, take a look at the full gallery here.
 
Have you seen or created an exceptional bit of fan art or great Snapmatic photo that you'd like to share? Be sure to drop a link to it in the comments below for the Social Club community to enjoy or send it our way to see via Mouthoff and we'll check it out. And if you aren't already, make sure you're following us on Twitter, where we regularly share awesome community creations.
 
Previously:
Femme Fatales, Celebrity Sightings, The Rockstar Rock & More
Using the Rockstar Editor to Make Stunning Spherical Panoramas and More
Maze Bank Logo Sculpture, Tommy Vercetti as a Plushie & More
Sign in
To gain access to the Social Club you will need to sign in with a valid Social Club account.