Fan Art & Snapmatics: "A Hard Day's Heist", Homemade Los Santos Blueprint Map Skateboard Decks & More
This week's collection of favorite fan creations features inspired album cover remakes, clever GTAV skate decks, plus some truly exceptional Snapmatic photography.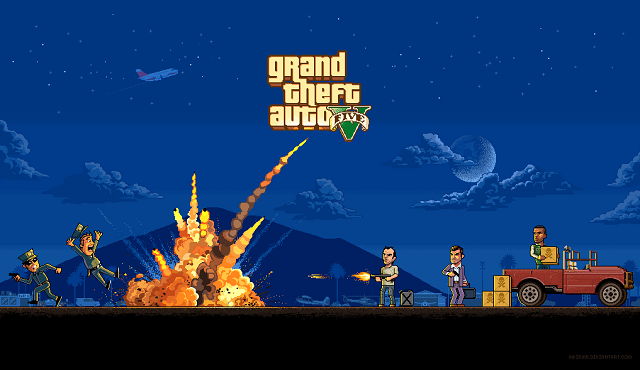 You're going to want to zoom in on the full size version of this impeccable bit of GTAV pixel art done by MedianGame shared by Redditor Walkerbane.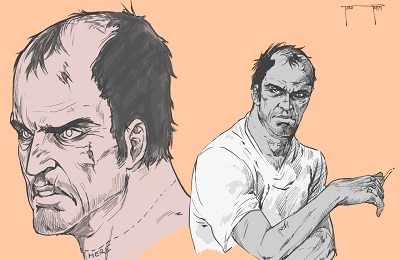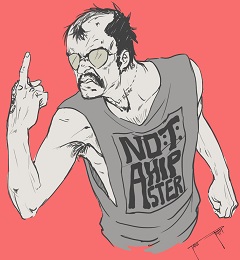 Pragmaticinsanity's series of Trevor Philips sketches feel like a true psychological character study.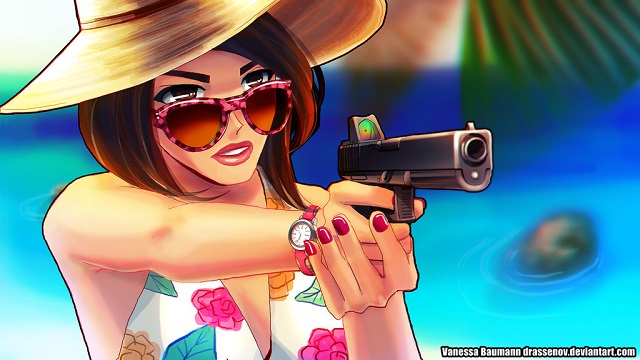 Vanessa Baumann aka DrAssenov created this original illustration of her fierce and fashionable GTA Online character. Watch DrAssenov in action with this sped up BTS video of the 5 hour and 15 minute drawing process to see how it came together.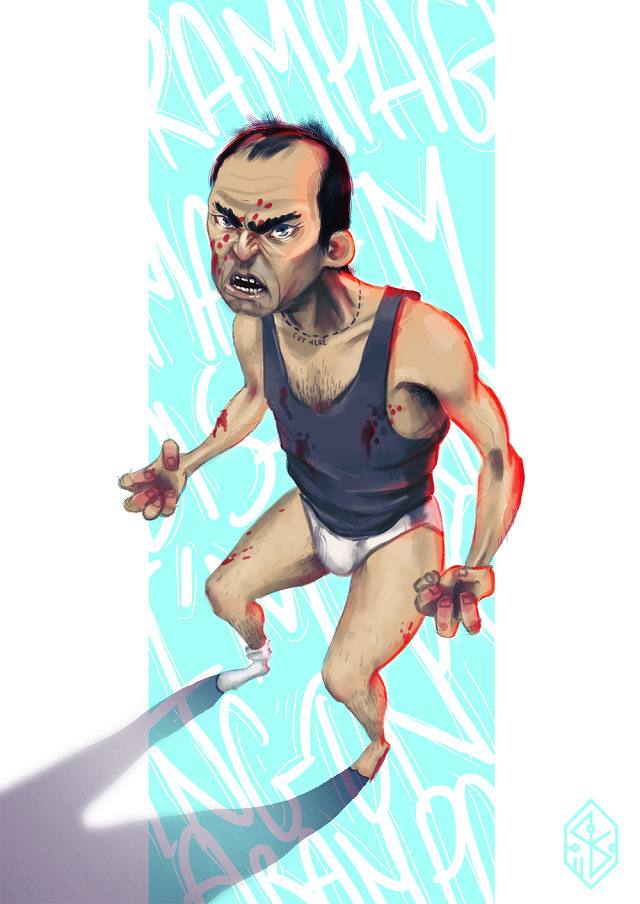 One sock, no pants, spattered in blood, on a rampage. Sounds about right. Trevor by Omerta aka chaosandentropy.tumblr.




@realmarston vies for the title by indelibly honoring his namesake with this monster Red Dead Redemption tattoo he tweeted our way. This epic half-sleeve took 8 hours non-stop - true grit.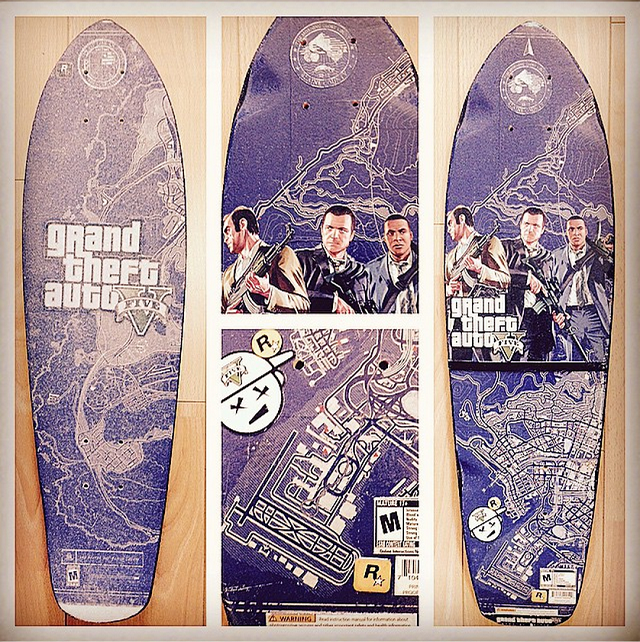 Photographer, illustrator and graphic designer @panama_red1981 fashioned these awesome GTAV skateboard decks repurposing materials from the game packaging: "I used the Special Edition Blueprint Map, [Trevor, Michael & Franklin] team picture and game box."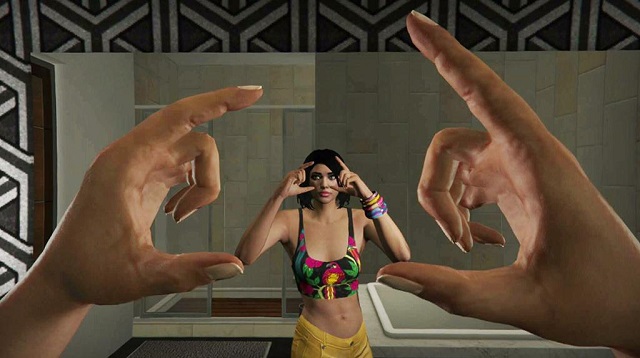 Snapmatic trick photography? Not quite - avid GTA photog Sophie used the PS4 Share feature to create this very clever 'taking a mental picture' shot.
 
STUNNING SNAPMATICS
GTAForums recently hosted their Annual Awards and below are the three winners in their Best Snapmatic of 2014 category with Starscream910 taking top honors for a fiery shot of the Bravado Buffalo entitled "Golden Dragon". Congratulations as well to Cratoz911 and quaid86 who were awarded second and third place respectively. Check out the winning shots below.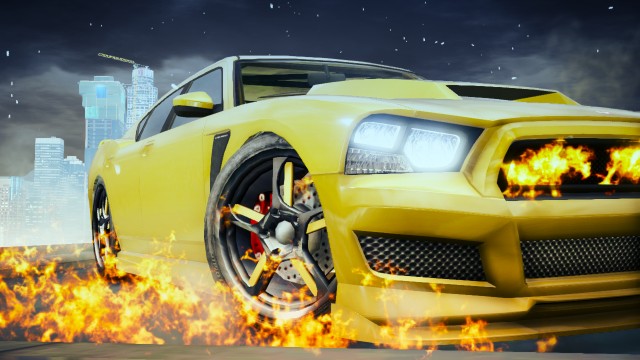 [GTAF - 1st Place - "Golden Dragon" by Starscream 910]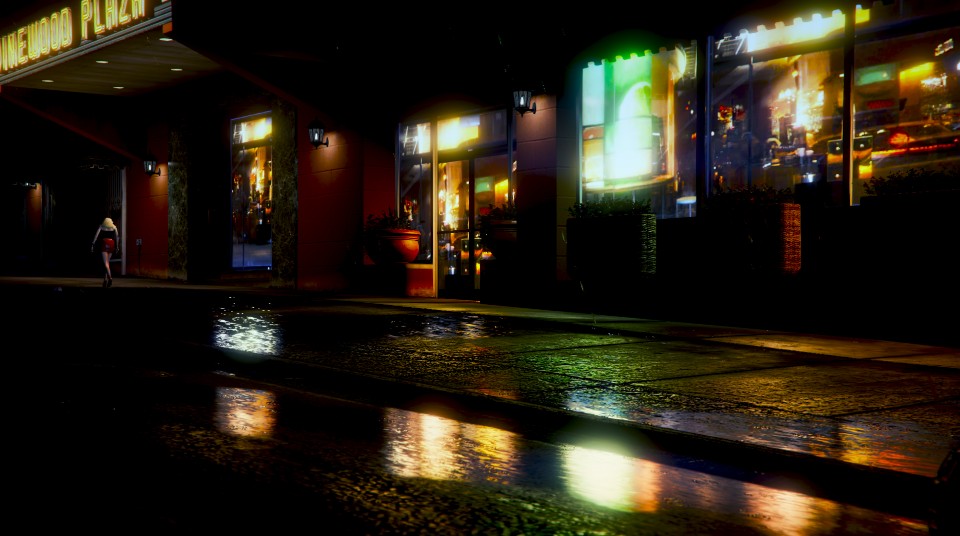 [GTAF - 2nd Place - "Meteor St" by Cratoz911]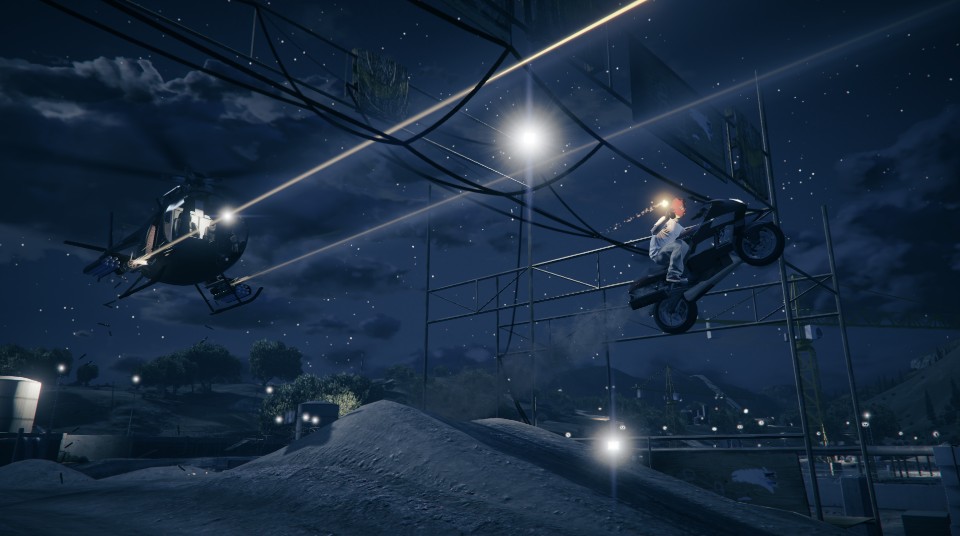 [GTAF - 3rd Place - "Redwood Lights Track" by quaid86]
 
To celebrate hitting 200 members (and now up to nearly 400!), the Snapography Crew hosted a contest recently asking members to "recreate the spirit of Vice City" and hashtag them #vice200. The result was a totally awesome neon-tinged 80's flashback. The shots above were taken by (clockwise from top left) contest winner Manny2Shoes, incredible91852, PSNmadman and RyanArtWorks.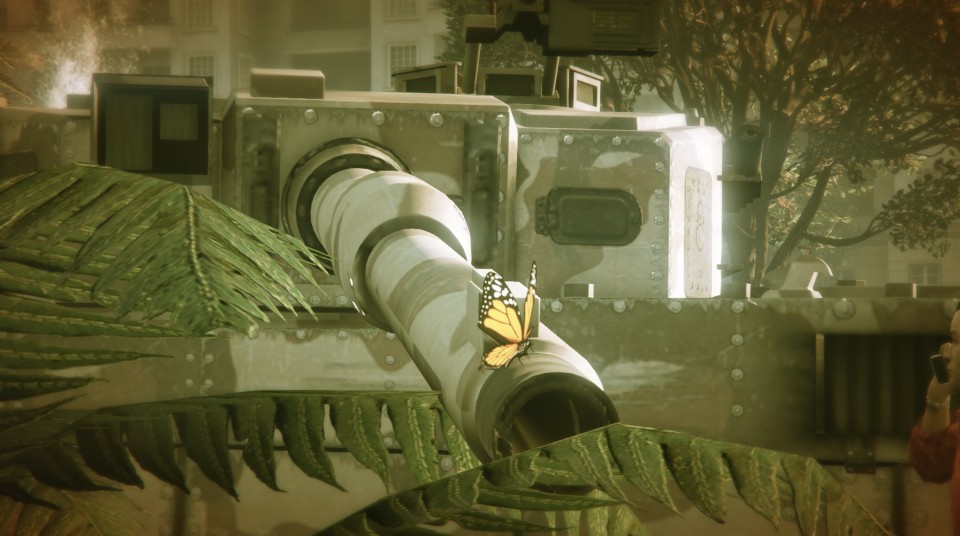 Sariska84 happened to be in the right time and place to catch this poetic shot of a butterfly befriending a Rhino near Carcer Way.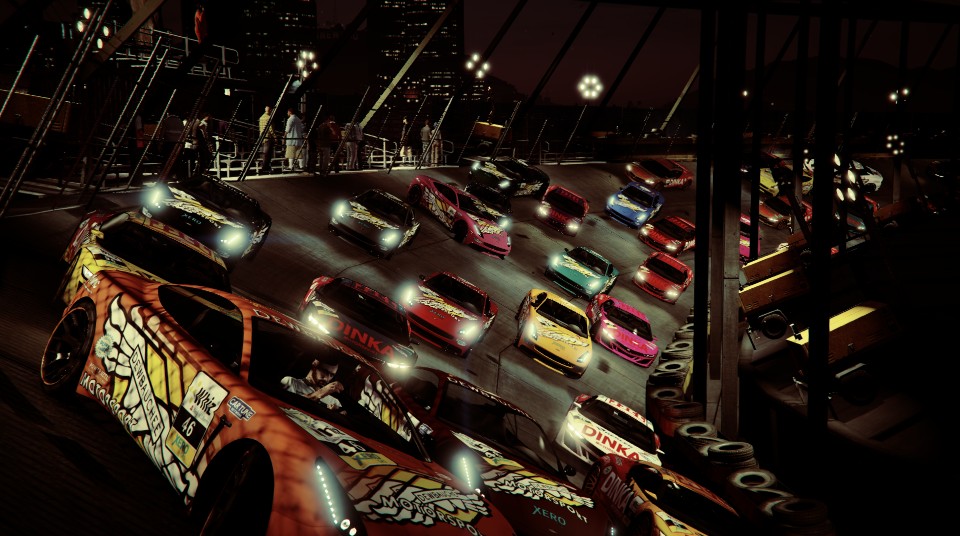 A heated after hours Race goes down on the rooftop of the Maze Bank Arena. Taken by Banjabi.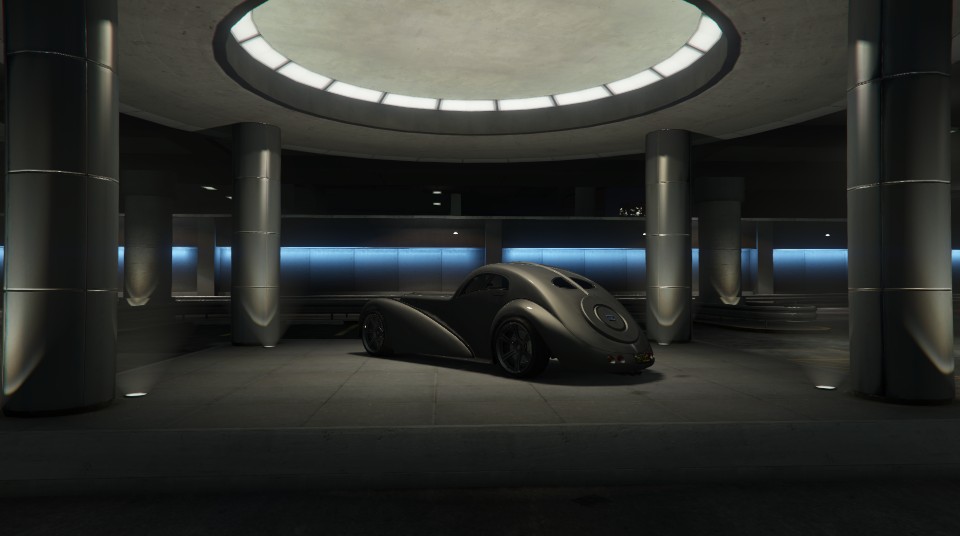 hunn1k locates a parking space worthy of the sleek and stylish contours of the silver Truffade Z-Type.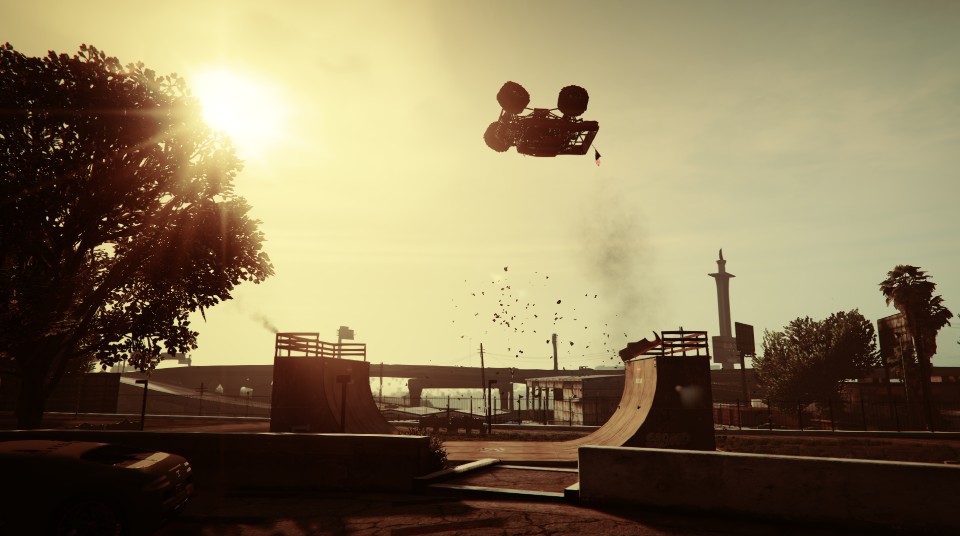 Someone's catching a seriously sick (if somewhat unconventional) flip off the halfpipe in Chamberlain Hills. Taken by _Cluster_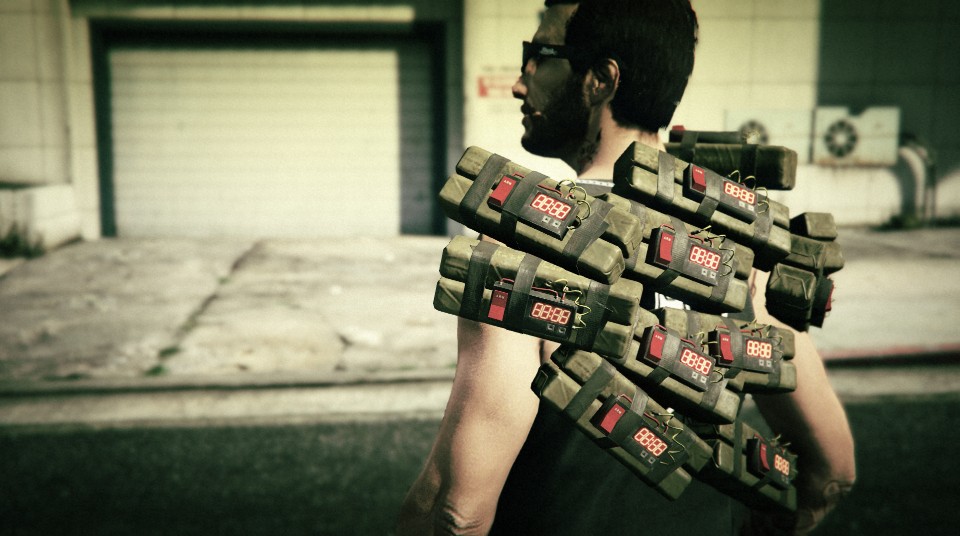 GTA Twitch community all-star LadyMiss80s rolls with a friend packing some explosive party favors.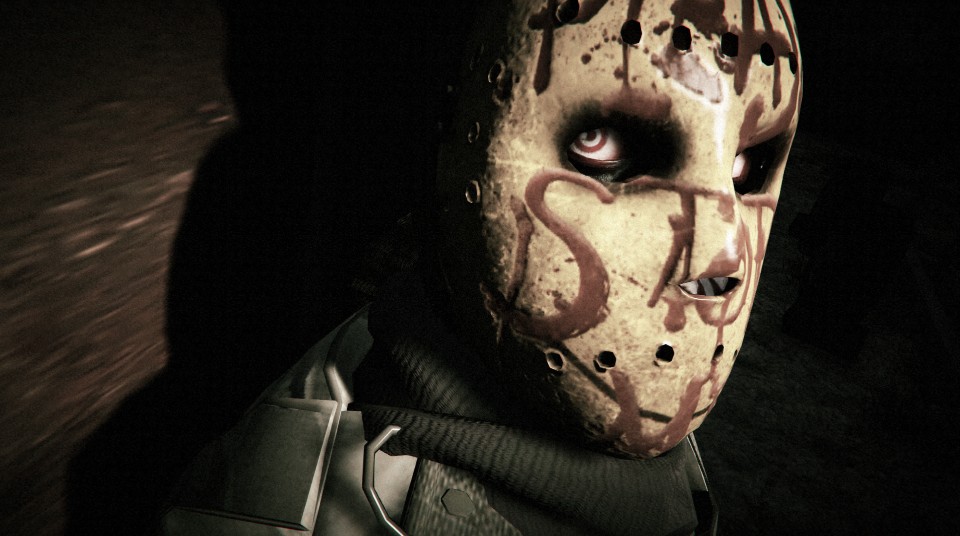 samsults strikes a sinister chord with this intimidating shot of the Smiley Gang's "Please Stop Me" mask.
OregonBudz, aka the Henny Youngman of the Snapmatic scene, is fast becoming known for his comedy snaps series, putting the meme creator to very amusing use.
Have you seen or created a great Snapmatic photo or other bit of exceptional fan art that you'd like to share? Be sure to drop a link to it in the comments below for the Social Club community to enjoy or send it our way to see via Mouthoff and we'll check it out.. And if you aren't already, make sure you're following us on Twitter, where we regularly share awesome community creations.
Previously:
GTAV in Stained Glass, Amazing Rockstar Line Drawing & Stunning Snapmatics
The iFruit L.A. Photo Project by GTAist, Unbelievable Action GIFs and More
Snapmatic Panoramas and More
Sign in
To gain access to the Social Club you will need to sign in with a valid Social Club account.