IGN Preview: What's in Store for GTA Online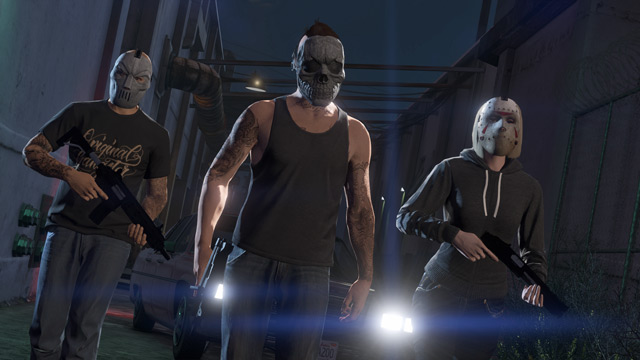 For the final chapter of IGN's 3 exclusive Grand Theft Auto V previews this week, the crew went hands-on with GTA Online on the new platforms. Here's what they had to say after experiencing 30 player pandemonium in both Third Person and the new First Person Mode across a series of Races, Deathmatches, LTS battles and an epic 30-player Capture Job featuring a desperate effort to deliver a Journey RV halfway across the desert hounded by a gang of bikers, a chopper and … a fire truck:
"30-player activities – whether played in first-person or third – add an incalculable amount of mayhem to the game that's already the current heavyweight championship belt holder for most manic multiplayer game out there. You may want to start a recruiting drive to build out your Crew sooner rather than later."
Read the full preview, including details of the all-new character creator at http://www.ign.com/articles/2014/11/06/30-player-grand-theft-auto-online-events-are-madness  
Today, we've also added more than 70 1080P screenshots from this week's previews to the official GTAV site for your perusal. And of course, stay tuned for more details in the days ahead about Grand Theft Auto V's arrival on PS4 and Xbox One later this month.

Previously:
PS3 to PS4 Comparison Video & New IGN Feature Interview
IGN Delivers New Details - First Person Experience Revealed
Sign in
To gain access to the Social Club you will need to sign in with a valid Social Club account.