35th Anniversary of The Warriors: Check Out the GTA Online Fan-Made Warriors Inspired Playlist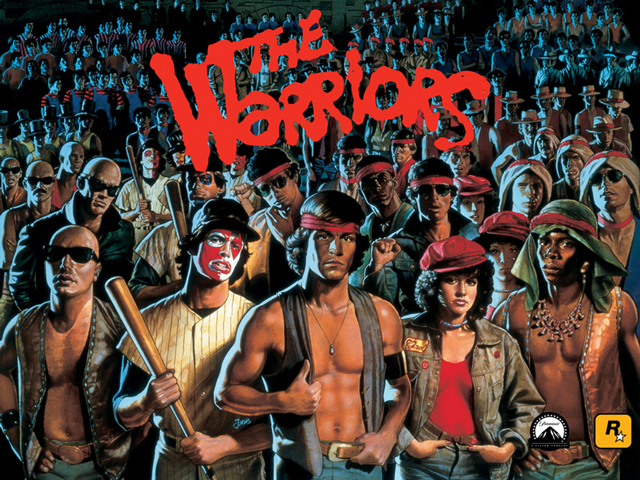 One nod to The Warriors that especially caught our eye recently is a special Playlist of original GTA Online Jobs created by Warriors fan Rayon Coleman aka
rayon87
from the
XB360 Creators Core Crew
which scouted out the world of GTA Online to find perfect locations and times of day to fashion three Deathmatches that emulate classic scenes from the movie and game. Check out the Jobs:

The Warriors Park Scene
Appropriately set during the dreary dead of night in a baseball diamond east of La Puerta (as opposed to Riverside Park), combatants gather at opposing ends of the field and then charge to the middle to bop it out with melee weapons. Baseball bats may seem like the favored choice for individuals looking to release their inner fury but know that there are a few knives scattered about to effectively get the edge on your competition.
The Warriors Subway Scene
Take the fight underground near Rockford Hills. It'll probably be a good while until the F Train to Coney arrives, so you have time to slug it out with a myriad assortment of blunt objects at your disposal to settle territorial disputes. There may not be much in the way of health packs or Flash laying around to get your head right but there is a serviceable e-Cola machine on one end of the platform for your convenience.
The Warriors Final Scene
Daybreak - Warriors and Rogues gather under the Del Perro Pier on the beach to settle the score once and for all. Things can get hectic and crowded under the landing and you may find yourself hitting more dock supports than enemies as you swing away like a madman in close quarters. Take your rivals "out on the sand" to gain a better perspective on who's coming directly at you.
 
Sign in
To gain access to the Social Club you will need to sign in with a valid Social Club account.