Fan Art & Pics: The Rockstar Legacy Project, Off-Camera GTAV Scenes Illustrated, Trevor Valentine's Cards, and More
This week, check out an amazing original Rockstar-inspired digital art creation that's been four years in the making, a gallery of illustrations by artists seeking to depict off-camera sequences that were referenced in GTAV's storyline, and some truly spectacular Snapmatics - plus some homemade Valentine's cards made by fans who carry a torch for Trevor Philips.
As always, if you see (or create) an impressive Rockstar or GTA themed piece that you think the world needs to see, be sure to send it over to us to have a look via Mouthoff and you can drop it in comments below as well for the Social Club community to enjoy. Also follow us at instagram.com/rockstargames for all of our latest official pics.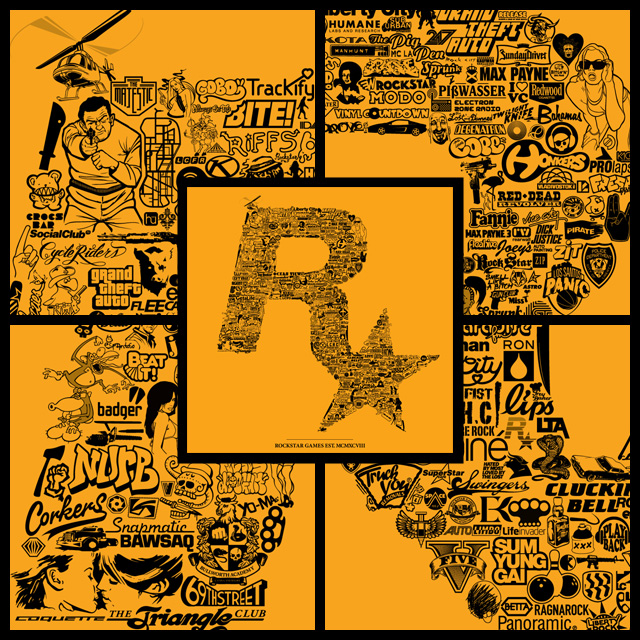 For the past four years, graphic designer and Vancouver native Shawn Sepehry has been working on this meticulous labor of love collage entitled "Rockstar Games Legacy" which recreates and carefully arranges logos and other iconography from practically all of our games.

"I have been inspired by the attitude and personality of Rockstar Games ever since I played GTA2 for the first time… In the years that I have been working as a designer, many of my sensibilities and styles have been influenced by the grand body of work that Rockstar Games has created over the years. This is not in itself rare as they make some of the most popular games on the planet and there are many fans. I, however, found myself drawn to their branding, illustrations, style and attitude that are present in all of their games. My concept for this project was to encapsulate all of the elements and bring them together to create the iconic symbol that is the R and Star. Since its inception, I have been working on this project for over 4 years, collecting, recreating and arranging all the elements. I hope you enjoy it as much as I have enjoyed making it."

We truly did, Shawn – it's a stunning and humbling bit of work and it's our honor to feature it here for all fans to enjoy.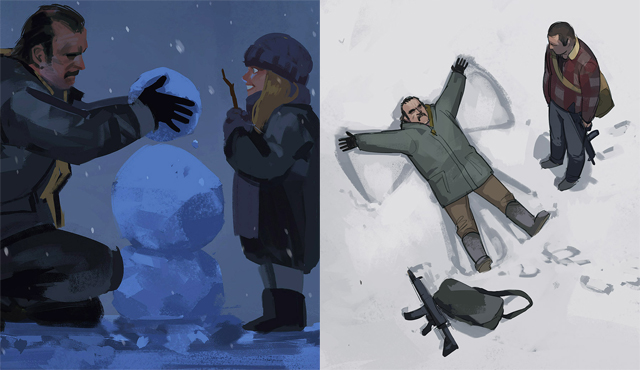 We came across an impressive array of GTA-inspired pieces at ringelrei.tumblr, including a moody portrait of Niko Bellic solemnly burying something (or someone) and this vision of Michael, Trevor and Franklin in an 80s band, inspired by a buddy's quick-glance interpretation of official GTAV art. The above pieces envisage Trevor and Tracey playing in the snow during more innocent times (entitled "M's Busy") and an alternate version of GTAV's prologue called "Join me, Townley" and tagged  #thentheywenthomeandnobodygotshot.

"That girl sat on my lap when she was two years old." DeviantARTist NessaSan, aka Vanessa Dorothe of Germany, produced this touching piece entitled "T and T" evoking Trevor's sentimental fondness for Michael's daughter Tracey - the toy plane in the hand of the seasoned pilot, a lovely touch. Check out Nessa's full gallery for lots of other cool pieces including this serene self-portrait, laying low somewhere north of Los Santos.

 

The moment when Trevor scrawled his own characteristically base take on Floyd and Debra's 'Live, Love, Laugh' wall art, while never actually seen during GTAV, is captured here by Japanese artist ritsukaa.


 


This gorgeous panorama by GermanMidgetPran is just one of many postcard-perfect snaps by the good folks over at the GTA Photography Reddit group, whose slogan is 'Anything From Normal to Trevor'. Fellow Snapmatic enthusiasts should feel free to join their ranks as they're constantly sharing wonderful stuff and even have taken to hosting their own photo contests.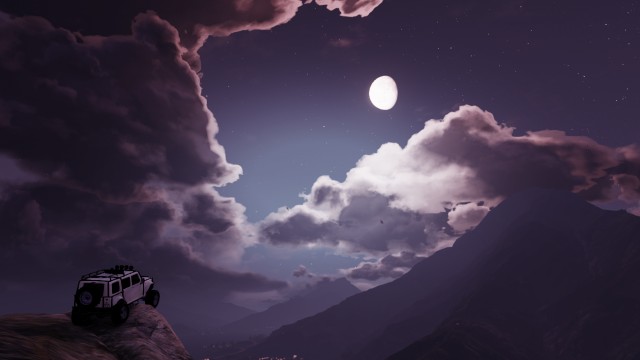 This dramatic Snapmatic shot atop Mount Gordo by jimny66 was a recent top trending shot that had us humming Bark at the Moon.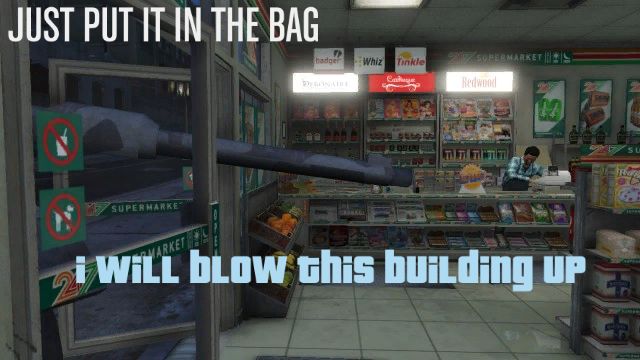 GanjaOutlaws, one of GTA Online's most prolific Crews, has been having fun with Snapmatic since day one and currently has over 8,000 photos amassed. Here, MadMcGregor87 holds up a convenience store using unconventional and excessive (but effective, judging from the clerk's reaction) methods.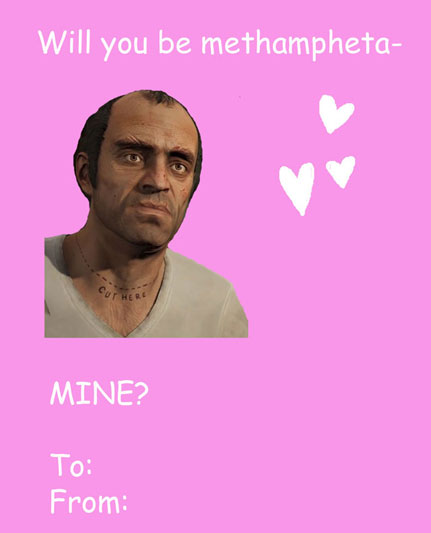 Making the rounds on Tumblr over the past week have been a variety of precious Valentine's Day cards - mainly featuring the unlikely heartthrob, Trevor Philips. Feel free to send these to the unhinged special someone in your life. A shout out to the Trevor Philips themed Tumblr, TrevorPhilipsInc,  A Haze of Patriotic Fervor, and twitter's @AProphecyx.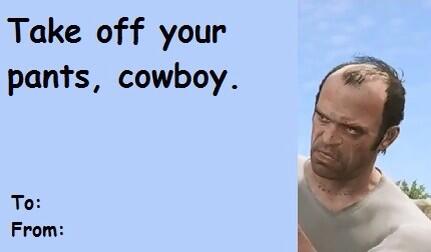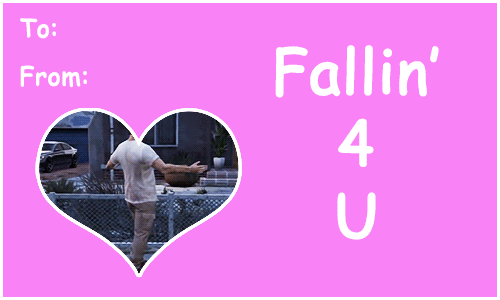 "It's... dripping. Uh, thanks, T." Blogger and avid fan artist SimpleMachines imagines a bloody Valentine's day for Michael and Trevor.
 


 

Sparing a thought for those going through trouble in paradise this Valentine's, longtime Social Club community member, Sprunk1995 Instagrammed his real-life re-creation of the fridge note left for Michael by Amanda in GTAV.
Sign in
To gain access to the Social Club you will need to sign in with a valid Social Club account.