Fan Pics: Famous Rides of Film and TV Invade GTA Online, Uncanny Jimmy Hopkins Look-alike & More
This week's collection of fun GTAV and Rockstar fan pics features an inspired photoset of vehicle shots, with everything from Vinewood Hollywood recreations to some well-made mock adverts. There's also some exceptional fan art, an uncanny bit of Jimmy Hopkins cosplay along with some standout Snapmatics of the picturesque natural beauty found in the Greater Los Santos area.
As always, if you happen upon (or take) any cool GTA or Rockstar-related shots make sure to send them our way via Mouthoff and remember to follow us at instagram.com/rockstargames for all our latest official pics.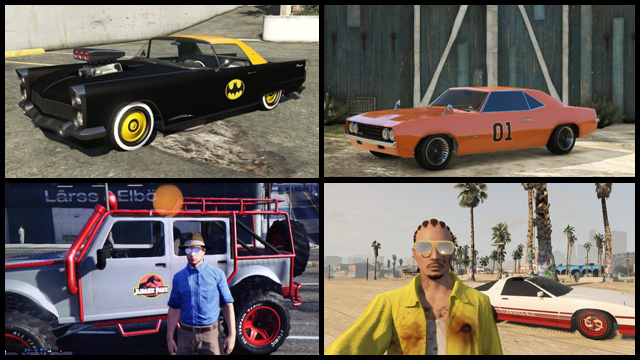 Clockwise from top left: @Meoriz shared his spin on the classic Adam West era Batmobile; and a trio of Redditors show off their TV and film inspired creations as ClydeMason1911 remakes the General Lee, JordanLorenze nailed this take on Spring Breakers, and blacklambgreyfalcon brings Dr. Alan Grant to Los Santos.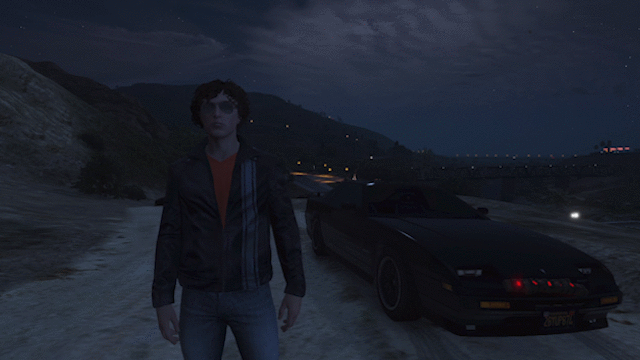 "Childhood dream come true, thanks to sticky bombs." Redditor, Berdu got creative with explosives, recreating KITT from Knight Rider and managed to only blow himself up five times in the process of creating this excellent animated GIF.
| | | |
| --- | --- | --- |
| Bad ass Red Dead Redemption tat pairing Marston and the Scarlet Lady by Iowa-based artist @alecbauertattoo. |   | A spot-on Jimmy Hopkins look-alike readying his trusty sling shot - spotted by @alfienitsura at this year's Akicon in Seattle. |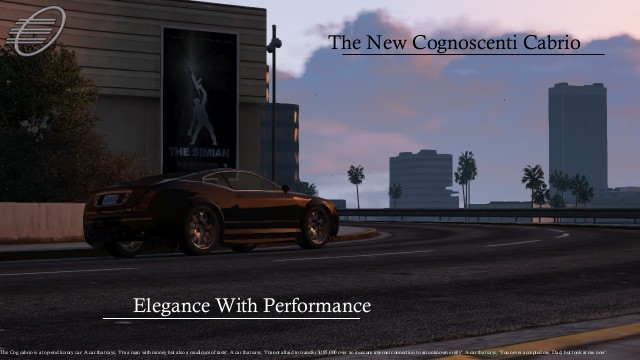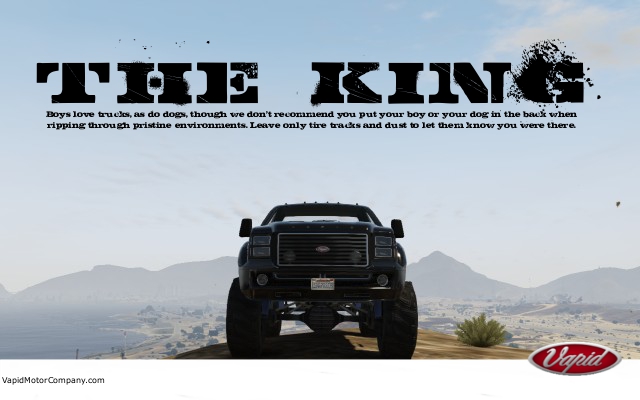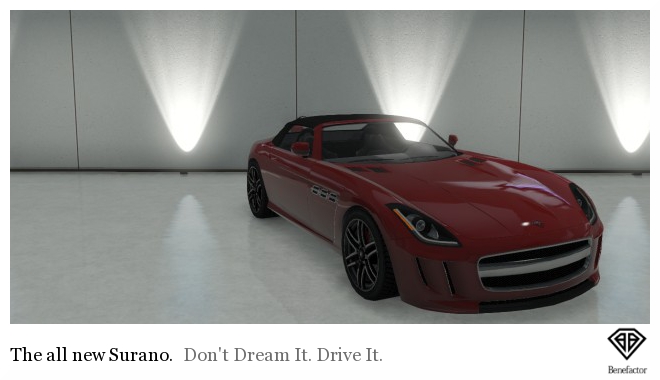 Above, Redditor and car enthusiast Vezuvius has created a very fun and convincing original series of GTAV vehicle adverts that look like they could have been pulled straight from the pages of this week's Prattle.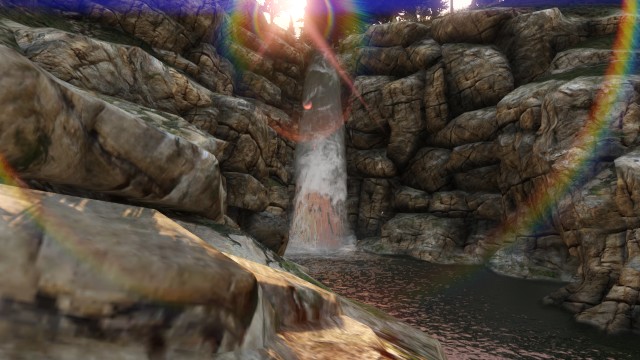 In the Ansel Adams category, Birmandude1 photographed this picturesque oasis tucked away in Blaine County.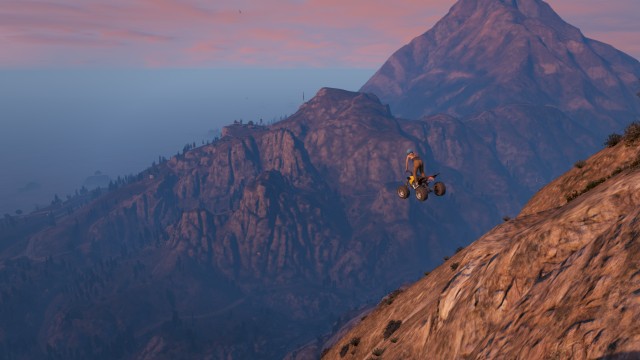 Redditor and off-road adventurer, paperclipman123 joined PLAINFIELDian for some four-wheeling fun. This shot is a beaut that seems to perfectly capture a day spent taking in the rarefied thrills of Mount Josiah. 
Previously:
Fan Gets Trevor's 'Cut Here' Tat, Plus Snapmatic Homages & More
Architecture, Art, Landscapes & Leisure by Linalyx and More
'GTAV on Floppy' and More Awesome Costumery
Sign in
To gain access to the Social Club you will need to sign in with a valid Social Club account.