New GTAV Arrivals at the Rockstar Warehouse: Body Bag Sleeping Bag, iFruit iPhone Case and More
If you're looking for some last-minute gift ideas for fellow GTA fans, or ideas on how you might spend that post-holiday loot, the Grand Theft Auto V Collection at the Rockstar Warehouse has been updated today with new arrivals like the Body Bag Sleeping Bag, the iFruit iPhone Case and more. Delivery on these and all other items are guaranteed to arrive in time for Christmas if you order by December 19th and choose the UPS 2nd Day Air option in the US or the UPS Express option for the EU.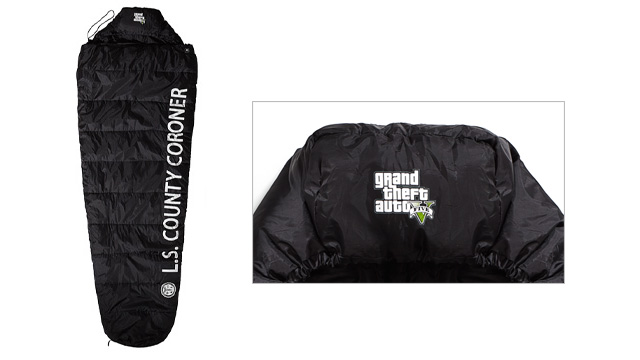 Body Bag Sleeping Bag
Bearing a striking resemblence to one used to smuggle Michael into the IAA building in 'Dead Man Walking', the GTAV Body Bag Sleeping Bag features screen printed L.S. County Coroner lettering along its left zippered edge, an ergonomic hood with the official Grand Theft Auto V logo, and an upper zipper seal with the Rockstar Games logo.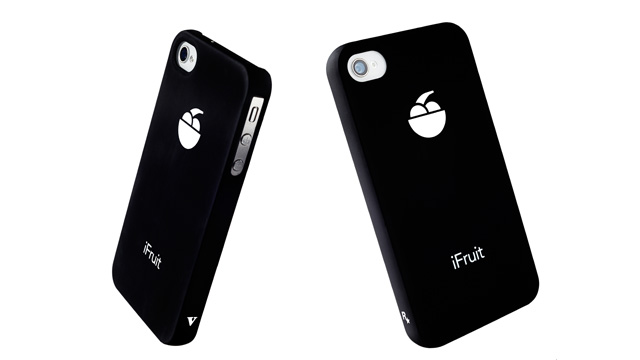 iFruit iPhone Case
This ultra-thin, elegant soft touch feel and rugged Snap Case delivers four-corner protection for your iPhone (4, 4s, 5, and 5s) and features the iFruit logo on the back, "V" logo on one side, and Rockstar logo on the other.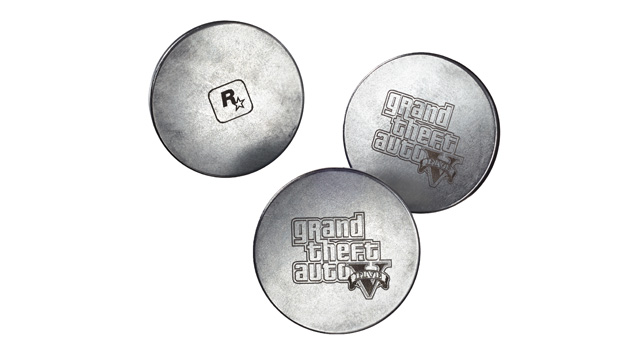 Power Magnet Pack
Each magnet in this set of three is lightweight, but highly potent, has a diameter of 1.25" (3.175cm) and features an etched Grand Theft Auto V logo on one side and the Rockstar logo on the other.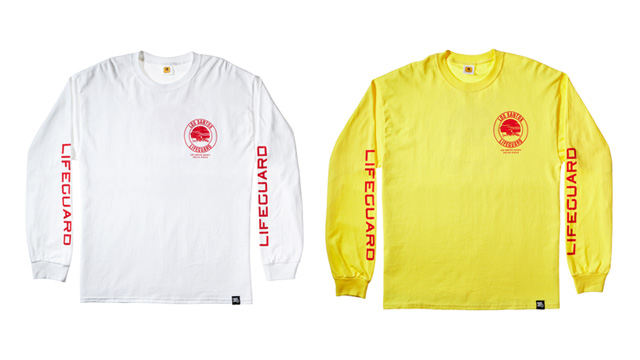 Los Santos Lifeguard Tee
Available in either yellow or white, this long-sleeve, soft, 100% cotton tee features a small "Los Santos Lifeguard" logo on its left chest, a large "Los Santos Lifeguard" logo on its back, and "LIFEGUARD" lettering down both arms.
Also Available from the Rockstar Warehouse:
Chop Plush Collectible & Bullet Whistle Set   |   Chop Leash & Collar Set   |   GTAV Hoodie   |   GTAV Beach Towel   |   Republican Space Rangers Tee   |   Bugstars Tee   |   Zippo Lighter   |   GTAV Poster Collection  |  LS Sheriff's Cap   |   GTAV Logo Tee   |   GTAV Tee
Sign in
To gain access to the Social Club you will need to sign in with a valid Social Club account.