Original Grand Theft Auto V Artwork: Fame or Shameless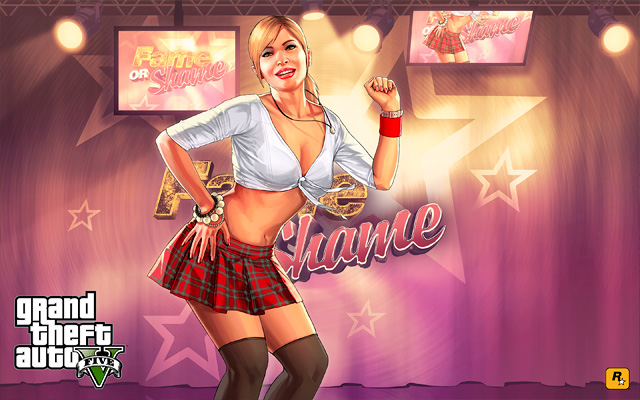 This week's additions to the Grand Theft Auto V original artwork collection prove that there are no limits to what some people will do to achieve wealth and notoriety in Los Santos.
Despite an alarming lack of discernible talent, Tracey De Santa does her best to put on a brave face as she auditions cheerfully for the variety show Fame or Shame. By the same token, ignoring any complaints on his highly questionable lending practices and aggressive vehicle repossession policies, Simeon Yetarian stands defiantly in front of his Premium Deluxe Motorsport dealership.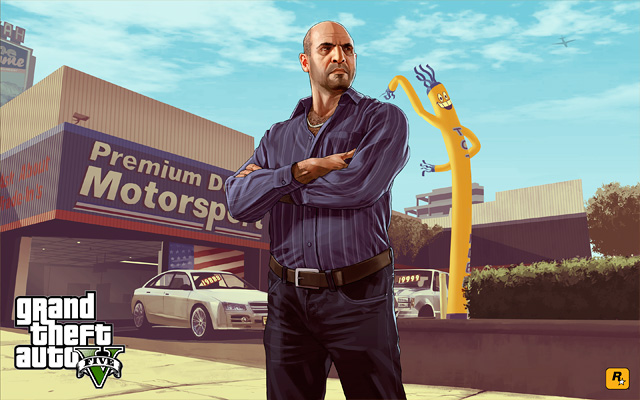 Grab either (or both) in a large variety of downloadable art sizes and formats - including wallpapers and backgrounds for desktop and mobile devices, Facebook Timeline Covers, Twitter Covers, buddy icons and avatars at www.rockstargames.com/V/downloads. We'll have more GTAV artwork releases for you throughout the Winter.
Previously Released GTAV Original Artwork:
Sign in
To gain access to the Social Club you will need to sign in with a valid Social Club account.