New GTAV Gear at the Rockstar Warehouse: Bugstars Pest Control Tee, GTAV Zippo & Official Poster Collection



The Grand Theft Auto V Collection at the Rockstar Warehouse has just been updated with some new arrivals, including the "Bugstars Pest Control" shirt, new posters from our original artwork collection and the GTAV Zippo Lighter that we recently gifted to lucky fans and followers on Facebook and Twitter. See below for more detail on today's new gear and collectibles and stay tuned for much more GTAV gear to come to the Warehouse soon.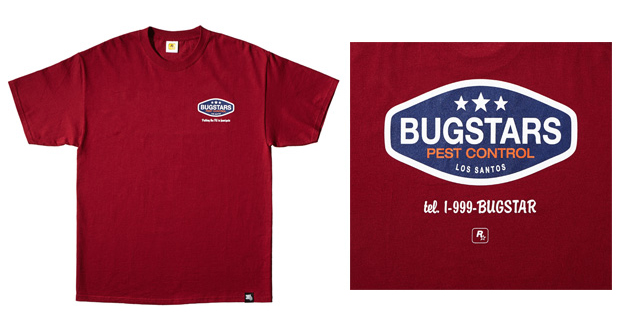 Bugstars Logo Tee
Put the FU in fumigate with this burgundy 100% cotton tee that features the logo for Los Santos' most notorious and most dubious pest control outfit on both the front and back.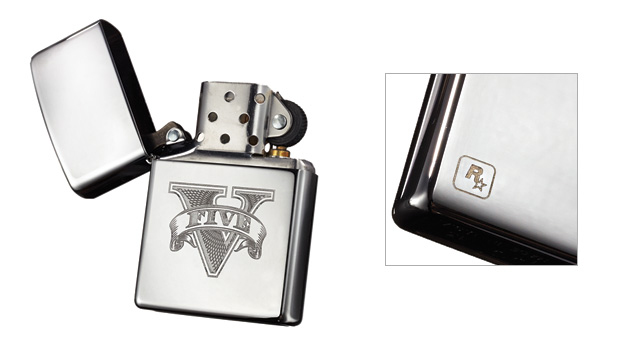 Grand Theft Auto V Zippo Lighter
This classically styled refillable genuine Zippo Lighter features a high-polished chrome finish with a laser etched "V" logo on its front and a small Rockstar logo on the back.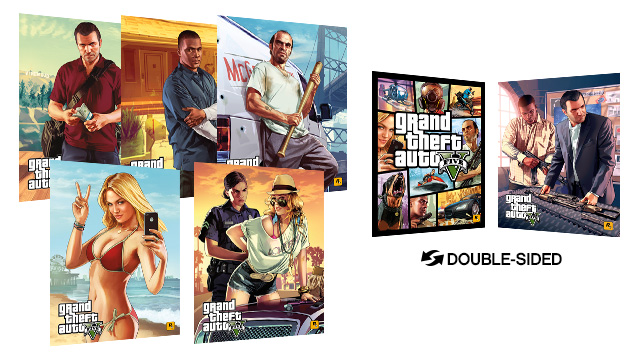 Grand Theft Auto V Poster Collection
Take Los Santos wall-to-wall with these six new 22"x28" posters featuring original artwork from Grand Theft Auto V. Choose from original character artwork featuring Michael, Franklin, and Trevor - each available individually or as a set of three, or the popular "Beach Weather" and "Stop and Frisk" ladies. There's also a special two-sided poster featuring Michael and Franklin's Preparation for the Vangelico Heist on one side and the Official Cover Art on the reverse.
Previously:
Los Santos Tees, LS Sheriff's Cap & Official Poster   |   GTA Kubricks
Grand Theft Auto V Tees   |   Vice City Anniversary Collection
Sign in
To gain access to the Social Club you will need to sign in with a valid Social Club account.