New GTAV Avatar Items & Gamerpics on Xbox LIVE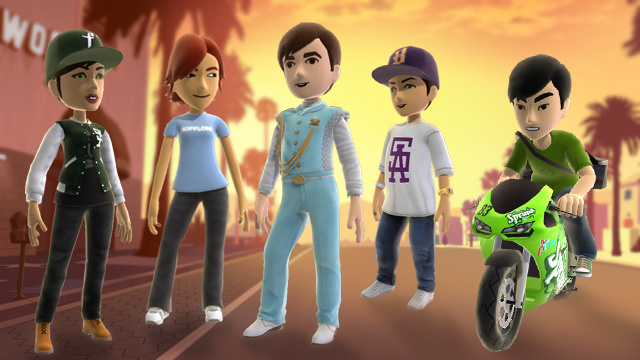 Hook up your Xbox Avatar to match some of Los Santos' most notorious organizations with a few of the new outfits that have been added to the Grand Theft Auto V Avatar collection on Xbox LIVE. Represent the Ballas, the Grove Street Families, or even pledge your allegiance to the
Epsilon Program
... You can also go for a spin on the Sprunk-ed out Pegassi Bati 801RR while rocking the Los Santos logo tee and hat.
Additionally, a
new set of 10 Gamerpics
is also available from Xbox LIVE featuring the cast of characters displayed below.

Stay tuned for more GTAV digital goodies we're working on for both Xbox LIVE and for PlayStation Network users.
Previously:
Sign in
To gain access to the Social Club you will need to sign in with a valid Social Club account.