Download High Res Maps for GTA Trilogy Titles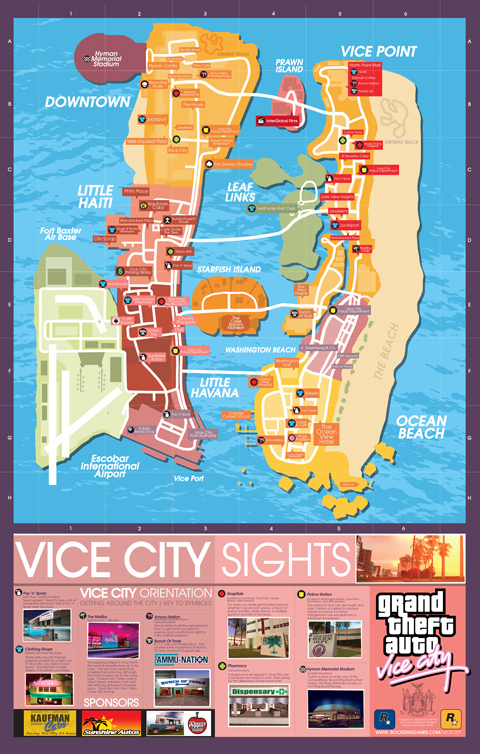 It's pretty mind-blowing that games you formerly played via loading up a disc on your cutting-edge gaming console or PC rig just ten years ago can now be downloaded intangibly and played on your cell phone in a matter of minutes. Insane. Although one particular drawback of today's at-your-fingertips-digital-entertainment-on-demand world is that you no longer get the experience of unwrapping the cellophane and packaging and diving in to explore those printed manuals, liner notes - and in the particular case of our games, those quite helpful printed map posters.

As a friendly service for everyone downloading the
Vice City Anniversary Edition release
 for mobile devices and navigating their way around the beaches, mansions, nightclubs, glitz and ghettos of Vice City on iPads or iPhones or Droids - as well as those who've been re-familiarizing themselves with the vast and diverse terrain of Grand Theft Auto: San Andreas thanks to
last week's PSN release
- we're pleased to offer high resolution JPGs you can download and print if you'd like of the exact game map posters that were included in the original releases (high-resolution multifunction printer sold separately of course).
Also, for those who may be looking for maps from Grand Theft Auto III (currently available digitally on
iOS
,
Android
and
PSN
), we've included a link to that below as well. Safe travels, all.
Original Map Downloads (.jpg)
Sign in
To gain access to the Social Club you will need to sign in with a valid Social Club account.