New Avatars of the Painful Memories DLC Pack Including Lucky Social Club Member Fan Faces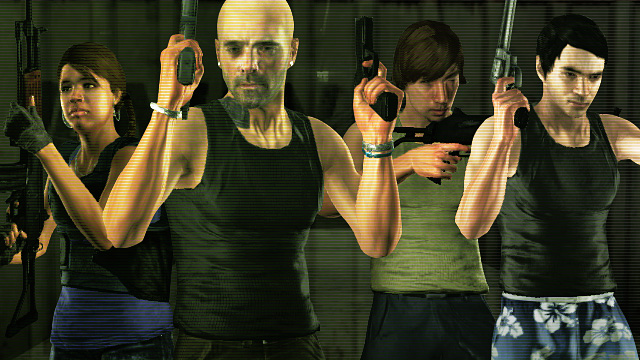 Ready for action. Presenting the members of the Max Payne 3 DLC Multiplayer Cast. From left to right, avatars bearing the likenesses of Rachel Locke, Jeremy Wallace, Louis Van Bree, and Cesar Aguirre.
This past summer, thousands of  Max Payne 3 fans auditioned via a series of special Multiplayer Events for the chance to be cast as avatars in an upcoming Max Payne 3 DLC pack. The future is now for Social Club members Cesar Aguirre, Jeremy Wallace, Rachel Locke and Louis Van Bree who will each make their debut next week cast as members of the De Marcos Abroad faction in the Painful Memories Pack. Proverbial fish out of water, albeit heavily armed ones – members of the ruthless De Marco crime family have taken a South American holiday for a bit of pleasure and to conduct a transaction or two. This new faction will come with a range of avatar wardrobe options from beach attire to New Jersey goombah business chic.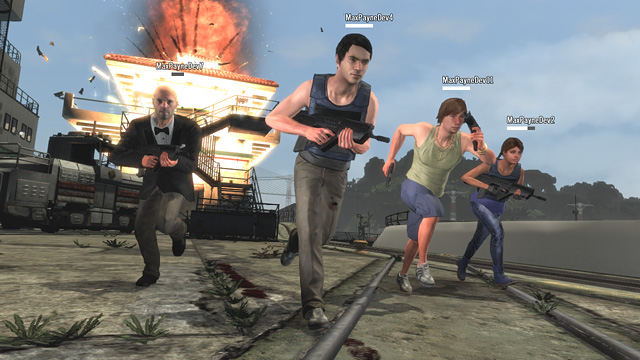 Congrats once again to our cast. Cesar aka
Ccssrr
is a PC player from Argentina and a proud member of the
Payne Killers Crew
with an avatar that comes rocking his signature eye piercing. New Hampshire native and Xbox player Jeremy, also known as
RiotReady
, has a look perfectly cast as a tough guy soldier who knows how to handle a G6 Commando on the battlefield. Hawaii's Rachel, known as
Lucyfurr
at the Social Club, is currently the top ranking member of 
The Dirty Jackets Crew
 by a handsome margin having racked up over 4M in XP and originally made us take notice while handily eliminating campers in the North Favela during our casting multiplayer sessions. Rounding out the De Marcos Abroad is a fixture here in the Newswire comments section, Belgium's Louis aka
Louis1993
. During casting, Louis' deadly RPD and back-yard familiarity with the Docks' rooftops made his selection and our nod to the 300 members of the one and only
PCC Crew
 the perfect choice to round out this quartet of killers.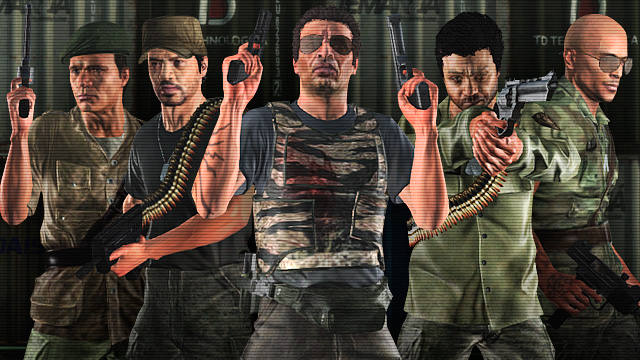 The second faction available in next week's Painful Memories pack is the United Souls of the People - the band of guerilla assassins that Max Payne once called "psychos with a dream." This vicious Panamanian paramilitary group pair up to oppose the De Marcos Abroad faction in Team modes on the DLC pack's Canal de Panamá and Shoot First maps which are both inspired by the single-player game's boat party level. You can of course also rock these new faction avatars in any map via Free-For-All Deathmatch as well. Expect some heavy-duty accoutrements to dress these guys up for battle with - including a serious MG Belt Bandolier, intimidating masks and clutch protective head gear.

The Painful Memories DLC Pack will arrive next week Tuesday December 4th for Xbox 360, PlayStation 3 and PC. We'll have a bit more to show from the pack including a tour of the new maps leading up to Tuesday's launch here at the Newswire.
Previously:
Sign in
To gain access to the Social Club you will need to sign in with a valid Social Club account.