Asked & Answered: Max Payne 3 and Grand Theft Auto V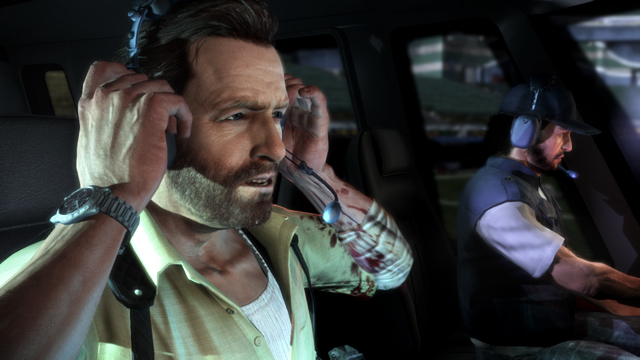 Presenting a new edition of our Asked & Answered series - truths and trivia about our games featuring a broad range of questions extracted from your Social Club member Newswire comments, tweets, and Mouthoff emails. Read on below for answers to some prevalent questions and make sure to check out some of our previous Asked & Answered editions for other popular inquires we've addressed, plus you can always hit us up directly at mouthoff@rockstargames.com as the best place to ensure we've had a look at what's on your mind.
All of those things are definitely in the works and should be launching this summer as part of our continuing support for Max Payne 3 online, Multiplayer Crews, and the new Social Club community overall. We totally agree with the Leaderboard feedback and we're creating more filters to better organize private Crew boards and Crews by size groups. Stay tuned in the coming weeks for updates along those lines plus other Social Club updates and new features like exclusive unlockable Deathmatch character skins and more.
The reason we did is we thought the city was interesting, both visually and socially, and a logical place for Max to end up, as you can see when you play the game. We are happy making games set in versions of New York or  L.A., or in Timbuktu. There is no agenda or master plan in this regard. Just what we believe works well for the proposed gameplay and story and will be visually interesting.
Upsetting you feel this way! It takes us a long time to make games because we take it enormously seriously, and want the game to be everything it can be so that you, our fans, are as entertained and amazed as possible. We are sorry that it sometimes seems to take a long time, but the massive amount of work it takes to imagine, design, build, and populate a digital world is simply staggering, and we are constantly striving to make sure each game surpasses the last one. The games are made up of millions of assorted assets, and built by hundreds of highly talented, highly specialized people, working incredibly hard. We try to work as fast as possible, but given the combinations of cutting edge technology, high resolution graphics and animation, and hundreds of thousands of sound files, all of which have to work perfectly, and be fun and enjoyable to play, it is not surprising the games take a while to make. Even with sequels to existing games, it is important to us that they have a lot of new elements and feel fresh and exciting. We feel it is our duty to make sure the games are as good as we can make them and as innovative as we can make them. 
Due to compatibility issues and other technical limitations, we do not have any plans to make Grand Theft Auto III or Vice City available on the Xbox LIVE Marketplace.
Cottonmouth is inspired by a bunch of large southern US cities, including New Orleans, Charleston, Atlanta, but not any one in particular.
In the same way that Liberty City in the original Grand Theft Auto is different from the version seen in GTA3, the advances in hardware that preceded Grand Theft Auto IV's release opened up so many more opportunities to build out and re-invent the game world from what we were able to do in previous games. Liberty City in GTA3 is loosely based on a series of East Coast and mid-western cities – New York, Philly, Detroit, Baltimore etc – but without being any one in particular. With Vice City we began experimenting with cities that were more direct spoofs or impersonations of places. For GTAIV's Liberty City, we really wanted to make a high definition, incredibly detailed digital impression of New York (but still given the Rockstar 'twist'), as this was something we had not done before and we felt was interesting.
We are very busy working on the game! Everything is going well, but the game is a huge project. We should have more information and some new assets for you soon.
As we have said before, we have often had long gaps between asset releases on previous games and will continue to do so in the future. We are sorry if you find this frustrating, but please understand, we don't do this because we 'don't care about our fans' 'don't respect our fans' 'hate GTA fans etc' – precisely the opposite! We do it because we want to make sure we only release 100% correct information, and because we want to keep plenty back for the actual game release so there are still lots of surprises when you play it. The only things we care about are that you enjoy the experience of actually playing the game and that we release accurate information. We just have not been in a position to show more of the game than the trailer and will not be for a while yet. We did, however, manage to sneak a quick screenshot out for you… it's not much, but we thought it was pretty fun.
Then of course our art team said that no single shot could encapsulate the game properly, so they gave us another...
We will try and get some more screens for you soon and then another trailer when we are ready. 
The city was simply too small for effective and enjoyable flying. It was the first time we made a high definition open world, and it was a massive amount of work to make something on that scale – we simply could not make an environment big enough for planes to work properly. Fear not, they are returning in what is our biggest open world game to date.
This is among many things we are looking into for the future of the Rockstar Games Social Club, but we cannot confirm anything yet.
Sign in
To gain access to the Social Club you will need to sign in with a valid Social Club account.