New Title Update to Address GTA Online Game Progress Loss and Other Issues
October 09, 2013 5:52PM | Author: R* Q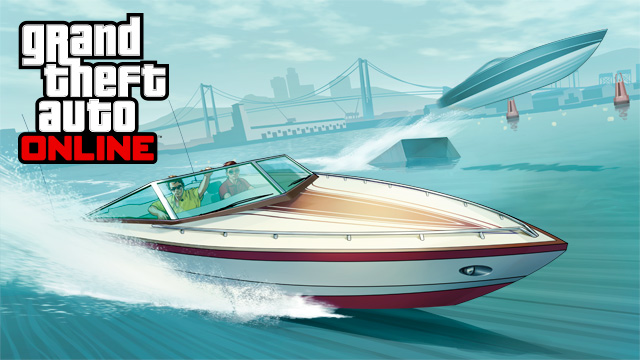 Update: This automatic title update is now available for both PlayStation 3 and Xbox 360 worldwide.
A new title update to address the reported issues of game progress loss in GTA Online as well as other technical fixes, tweaks and enhancements is now available for PlayStation 3, and we expect it to be available by tomorrow at the latest for Xbox 360. This title update will resolve the cause of players losing their gameplay progress except for some specific instances where players purchase a vehicle and the save does not occur due to a cloud save failure. A fix for that particular issue is being worked on and we will provide an update as soon as we know when this will be resolved.
Fixes in this title update include:
Fixes multiple issues causing character deletion or other loss of progress
Fixes issues causing infinite loading, infinite sky cams, and missing interface options between jobs
Fixes an issue causing the "replay" option to be locked out on certain jobs
Fixes an issue where a player would become stuck in the mod garage when respraying a Sanchez motor bike
Fixes an issue where the Player became stuck inside Los Santos Customs during Online tutorial flow.
Fixes an issue causing the loss of guns and ammo
Fixes issues causing GTA races ending early because of players spawning too far ahead
Fixes issues in Last Team Standing where sessions would not progress past the lobby
Fixes issues with network errors when joining Last Team Standing using Quick Job
Added clarifications around when a player is using a temporary character in GTA Online during Rockstar Cloud server outages
Adjusts the monetary penalty for being killed in a One on One match
We apologize for the problems some players have been experiencing with lost characters or game progress due to this issue – please stay tuned for updates as we continue to investigate this.
In the meantime, please always remember to save your game before leaving GTA Online, otherwise you may lose any progress since your last save – this can be done by exiting back to Single Player through the pause menu. Until downloading the title update above and in order to minimize the chances of any further data loss, if at any point you receive the message "Rockstar Cloud Servers are unavailable", please do not either select the "Retry" option or create a temporary Character to play GTA Online. Instead, you should exit to GTAV Story Mode and try entering GTA Online again through the menu in Story Mode. Please also stay tuned or subscribe to
the GTA Online Status Updates article
at the Rockstar Support site for the latest word on common known technical issues and fixes.
Leave us a comment
Commenting is open to all registered Social Club members - general rules of common courtesy, decency and behavior apply. Check out our full terms of service here but especially mind these important golden rules:
Anyone posting links to or discussing supposed "leaks" about our games here on our own site will have their commenting privileges suspended indefinitely.

ALWAYS comment on-topic

, your comment should be specifically relevant to the game and news item in the post itself.

Do not spam comments

– this includes promoting your own site or YouTube channel etc.

Refrain from posting game story spoilers

and keep your comment strictly on topic to this story - spoilers and off-topic comments will be deleted.
The comments section is intended as a place for our Social Club community to comment on and discuss the news and content posted with each other; it is not a place to demand official responses from Rockstar. If you want our attention on something or if you have something unrelated you'd like to say, email us at mouthoff@rockstargames.com.
Thank you everyone for your understanding and cooperation. Note that your email address will not be displayed, only your registered Social Club Nickname (or User ID # if you have not chosen a Nickname yet).
Sign in
To gain access to the Social Club you will need to sign in with a valid Social Club account.
Register with Social Club
New to Social Club? Click sign up below to create an account.