Grand Theft Auto Online Launch Updates
October 04, 2013 6:06AM | Author: R* Q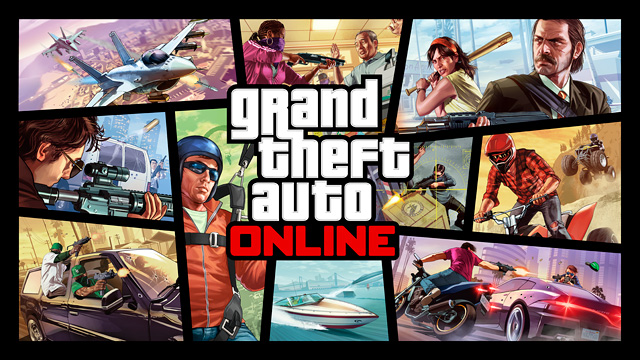 Update: The latest title update for GTA Online is live for PlayStation 3. We're working to have this up for Xbox 360 as soon as possible today.
Thank you everyone for continuing to bear with us since yesterday's initial roll out of Grand Theft Auto Online – we're aware that a variety of technical difficulties have made it difficult to get access and that the experience has been a bit less than smooth for many of you who jumped in straight away, so here are a few updates as of this afternoon to keep you all apprised.
For PlayStation 3 users, a PlayStation Network server issue was detected that was limiting the amount of possible concurrent users. This was preventing most players from accessing GTA Online altogether and as of this morning, that problem was resolved.
There is an issue that is preventing some players from getting through the first tutorial mission across both platforms. Many players have been able to get through this with repeated retries, and we are working on unblocking this for everyone as soon as possible.
This morning, we experienced some instability across the GTA Online services which is affecting even people who have progressed beyond the tutorial mission. We are identifying these issues now and are working to restore stability for users as soon as possible.
For the time being and until we have been able to get everybody access to GTA Online and things are running smoothly, we have disabled the option of purchasable GTA$ cash packs. Players can however keep on earning GTA$ by pulling off Jobs and other profitable gameplay activities rather than purchasing cash packs.

All of these initial technical issues will be ironed out as soon as we can. Please know that the entire team here at Rockstar and all of our relevant partners are and will continue to be working around the clock to get the experience to be as smooth as possible, as soon as possible.
Thanks again everyone for your patience and your support – we will continue to keep you updated.
Leave us a comment
Commenting is open to all registered Social Club members - general rules of common courtesy, decency and behavior apply. Check out our full terms of service here but especially mind these important golden rules:
Anyone posting links to or discussing supposed "leaks" about our games here on our own site will have their commenting privileges suspended indefinitely.

ALWAYS comment on-topic

, your comment should be specifically relevant to the game and news item in the post itself.

Do not spam comments

– this includes promoting your own site or YouTube channel etc.

Refrain from posting game story spoilers

and keep your comment strictly on topic to this story - spoilers and off-topic comments will be deleted.
The comments section is intended as a place for our Social Club community to comment on and discuss the news and content posted with each other; it is not a place to demand official responses from Rockstar. If you want our attention on something or if you have something unrelated you'd like to say, email us at mouthoff@rockstargames.com.
Thank you everyone for your understanding and cooperation. Note that your email address will not be displayed, only your registered Social Club Nickname (or User ID # if you have not chosen a Nickname yet).
Sign in
To gain access to the Social Club you will need to sign in with a valid Social Club account.
Register with Social Club
New to Social Club? Click sign up below to create an account.